Howdy Modi event on Sunday in Houston: Check India time, all you need to know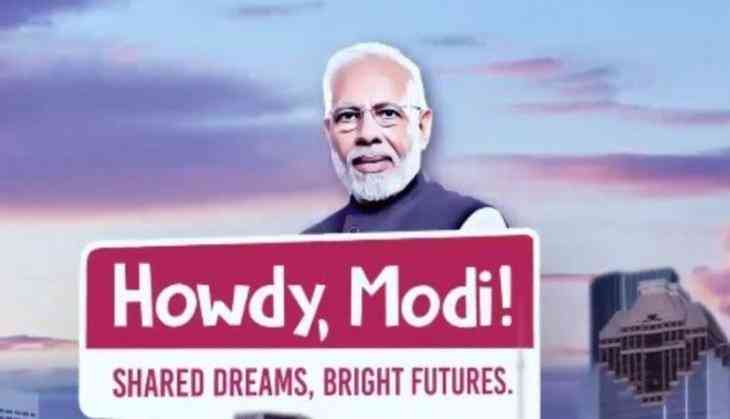 The 'Howdy, Modi' event that will be attended by US President Donald Trump, will be 3 hours long event on Sunday, September 22 in Houston. The 'Howdy, Modi' event will start at 8:30 pm IST (India Time) and continue till 11:30 pm IST.
Here're some interesting facts:
1. 'Howdy, Modi' event will be held at NRG Stadium in Houston.
2. The event is going to be the largest gathering⁠—more than 50,000 Indian-American to attent⁠—for an invited foreign leader visiting the US other than the Pope.
3. One of the sessions of the events⁠—"Shared Dreams, Bright Future" aims to provide the world with a glimpse of the valuable contribution of Indian-Americans to the United States. Apart from talking about the success of Indian-Americans, the event would highlight the strength of the US-India relationship.
4. The event is the third meeting between Donald Trump and PM Modi in three months.
5. There are 90 organisations in town participating in the event.
6. Houston is considered the energy capital of the world and one of the most diverse cities in America.
7. The event will start with a 90-minute cultural programme - "Woven: The Indian-American Story"
8. Two original songs have been written for the event, which will trace the journey of the Indian-American youth.
Also Read: Howdy Modi!: Car rally organised in Houston to signify India-US friendship ahead of event; see video