FBI agent does backflip in night club, drops gun and shoots club-goer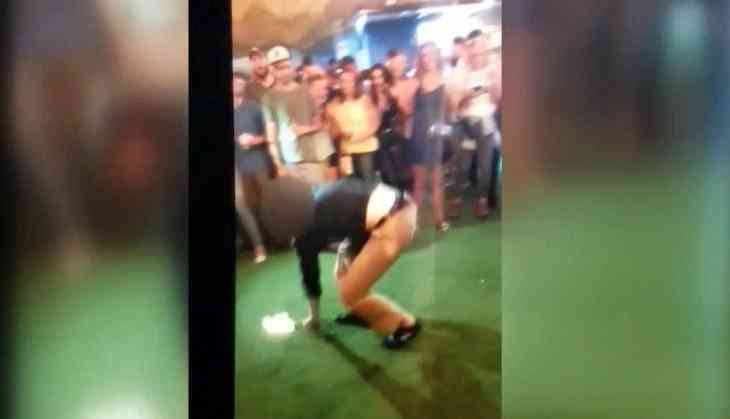 An off-duty FBI agent who usually parties at a bar named Mile High Spirits in Denver was at the bar yesterday where he danced and did a backflip. His move impressed a lot of people until he lost balance and his gun fired at someone.
In a viral video, the agent unleashes a torrent of dance moves and while he was mid-flip, his handgun flew out from his waistband and the accident happened.
One of the club-goer was struck in the leg and was immediately rushed to the hospital and survived. The accused officer has not been arrested, said Denver police. FBI Denver spokeswoman Amy Sanders said, "The incident is a personnel matter for the FBI and the police will lead the investigation."
It isn't clear whether the off-duty agent was drunk when the accident happened. The video footage of the incident is being reviewed.
Similar misfiring incident happened in August, an Immigration and Customs Enforcement agent while going through a security check at Orlando International Airport, accidentally shot his left foot.
Also Read:25-year-old Japanese mother kills newborn in cafe, leaves corpse in storage locker