Dawood's aide Jabir Motiwala to face extortion trial in London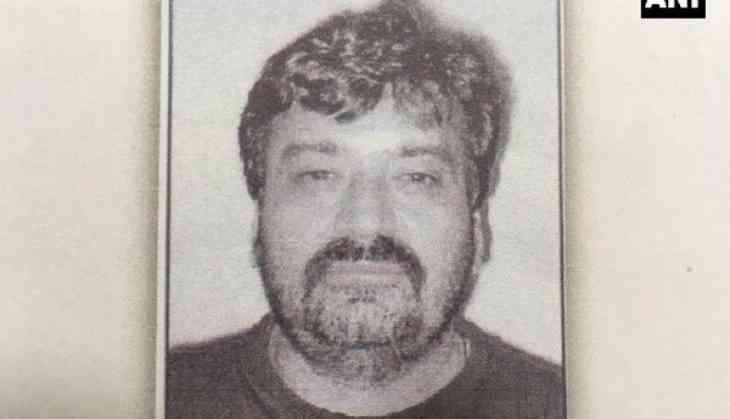 London's West Magistrate Court has observed that underworld don Dawood Ibrahim's key aide Jabir Motiwala will remain in custody on remand and will appear for a case management hearing on November 12. A three-day trial in his extradition case has been scheduled between February 25 and 27 next year.
The 51-year-old had been denied bail during previous hearings and did not make any further application for bail on Friday. Police did not produce him in court owing to security reasons, he appeared before the court via live video link from Wandsworth prison.
The hearing against the Pakistani national on Friday took place after Motiwala made probably his last effort at the London High Court for bail and increased the bail surety amount to 1.5 million pounds, but the judge refused the bail stating that there was "genuine" fear that he could easily obtain a travel document using his connections and influence to flee the country.
The judge said that it would not be safe to give him bail even with the huge amount of 1.5 million pounds on offer.
During a previous hearing on September 27 at the Westminster Magistrate's Court, District Judge Emma Arbuthnot had refused the bail after bail surety of 1 million pounds was offered. The judge had maintained that there was a flight risk - the same argument upheld by the High Court. The judge also gave weight to the argument of the prosecution that the Karachi businessman could get access to alternative travel papers easily.
"As there is no bail application, I am remanding you in custody until November 12," Judge Tan Ikram had said.
Jabir Motiwala is facing extradition to the United States on money-laundering and extortion charges. His defence lawyer, Toby Cadman of Guernica law firm, told the court that his client had made an application in court to have his name changed in the case documents to Jabir Siddiq. He also indicated that Motiwala's defence intends to depose a number of legal experts as witnesses in the case, with the key issues being "abuse of process and entrapment" by the authorities.
He was repeatedly denied bail at previous hearings, with his defence team even presenting a letter from the Pakistani High Commissioner among the many sureties that he would not jump bail and abscond.
At the last hearing, the Pakistan government had also vouched for Motiwala's "good character", which was termed as "pretty unusual and unequivocal support" by his counsel.
The US extradition request follows a Federal Bureau of Investigation (FBI) investigation dating back to 2005 and Motiwala was arrested by Scotland Yard from Hilton Metropole, Edgware Road, London hotel on August 17, having arrived in the UK on business on a 10-year visa.
Motiwala has been described in the UK court proceedings as a "senior member" and "top lieutenant" of D Company - an allegation he has vehemently denied.
The FBI alleged that Motiwala went to Atlantic City for two days in 2011 to meet two undercover FBI agents for an alleged narcotics and money-laundering deal, but the defence says that he got trapped into it and unlawful methods were used to entrap him.
The investigating agency further alleged that he was also involved in smuggling of Class-A drugs in quantity of four kilograms into the country and issued threats to extort money from the proceeds of drugs sales and separately used threats and intimidation to collect money and rents from various people for the criminal syndicate he allegedly worked for.
Motiwala has denied the allegations and his lawyer has told the court that his grandfather and father were pivotal in setting up Karachi Stock Exchange (KSE) and belonged to a respectable business family with the history of genuine business credentials.
-ANI