Daredevil scientist Mike Hughes launches himself into sky to prove Earth is flat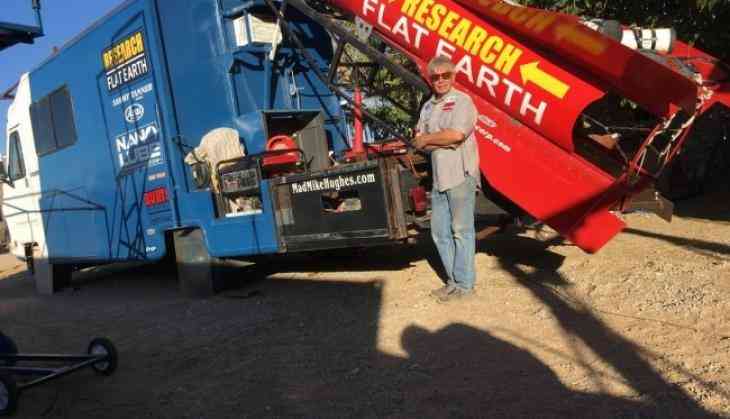 A Self-taught American rocket scientist, Mike Hughes, who have always pledged that earth is flat propelled himself into the atmosphere on Saturday about 1,875 feet.
It would sound like some scientific friction, the 61-year-old limo driver converted a mobile home into the ramp and launched it vertically so that he does not return back to the ground. He has been working on this project for months in his garage.
The launch was first scheduled in November last year but due to mechanical problems, it was delayed. On Saturday the rocket was launched 200 miles in the desert town of Los Angeles after a lot of problems and possibility of cancellation as strong wind was blowing.
Mission Complete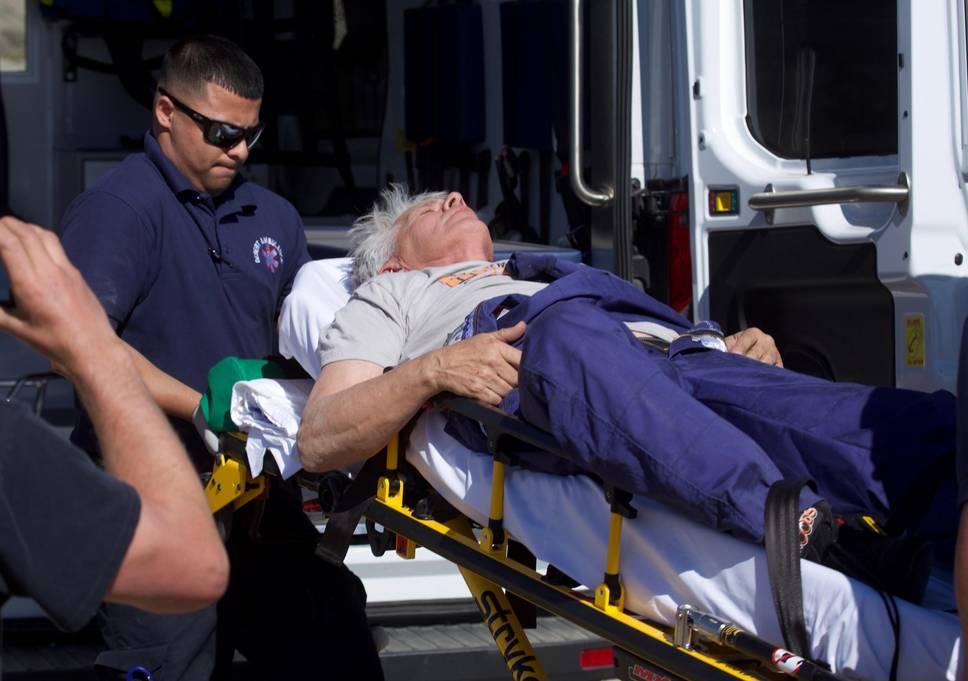 The self-made rocket soared high in the sky up to 350mph before he pulled his parachute. After safely landing, he said, "This thing will kill you in a heartbeat. I am glad I did it. Yeah. I guess. I'll feel it in the morning. I won't be able to get out of bed. At least I can go home and have dinner and see my cats tonight."
This event took place in a land owned by a person named Albert Okura. The owner of the property too witnessed the event and said that it lasted for some four minutes. He even thanked the self-made rocket scientist for branding his town as "Rocket town".
Future plan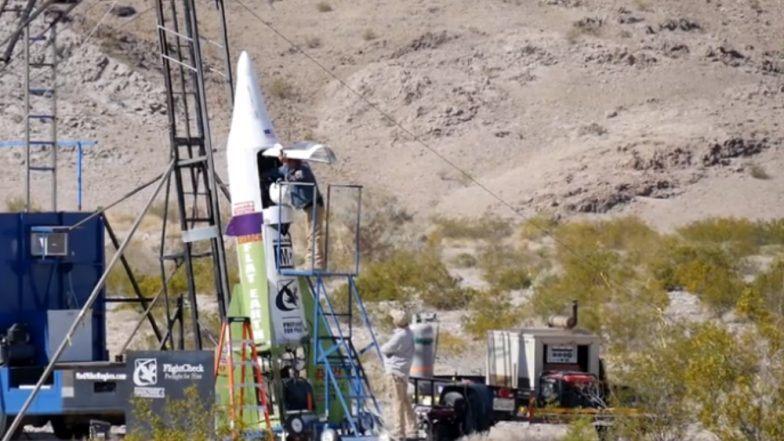 His next project would be 'Rockoon;- A rocket that would go into the atmosphere by a gas-filled balloon. After travelling approximately 68 miles, it would separate from the balloon.
Also Read:Elon Musk's grand plan to colonise Mars is official and completely insane