Colombia mudslide death tolls rises to 254; 43 children dead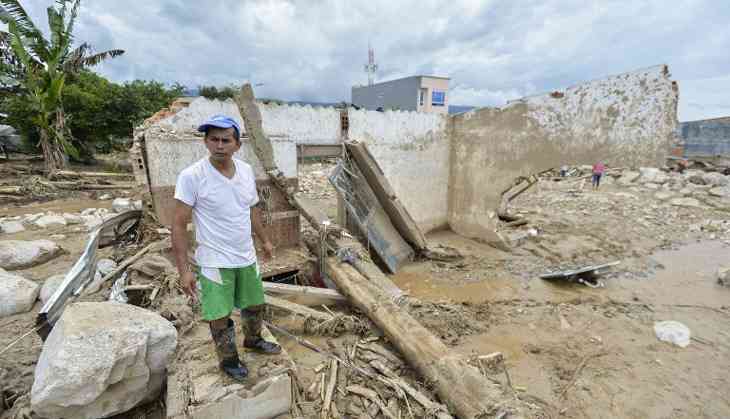 A man stands amid the remains of his house following mudslides caused by heavy rains in Mocoa, Putumayo department, southern Colombia on 2 April, 2017. (AFP PHOTO / LUIS ROBAYO)
On Friday night, torrential rains caused three rivers surrounding the southern Colombian city of Mocoa to overflow, sending mud and debris surging into the city. According to a CNN report, more than 250 people, including 43 children, are dead. Hundreds more are injured.
More than thousand soldiers and national police officers have been deployed for the rescue operation.
Power and water supplies to Mocao have been cut by the disaster and the hospitals have also been shutdown. Cars and buses are trapped in several feet of mud. Around 300 families have been displaced and more than two dozen houses have been flattened by the mudslide.
Torrential rains have pummeled some other parts of the region also, including Peru, where 80 people have been killed due to the mudslide in recent weeks. Some 1,20,000 people have also been left homeless in the area.
Heavy rains, deforestation and dense human populations have been some of the factors responsible for the landslides in the region.
eople carry their belongings amidst the rubble left by mudslides following heavy rains in Mocoa, Putumayo department, southern Colombia on 2 April, 2017. (AFP PHOTO / LUIS ROBAYO)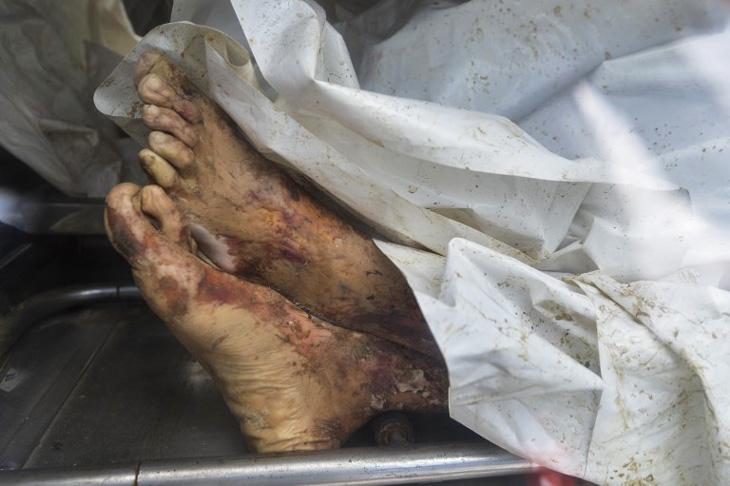 The unidentified body of a victim of mudslides following heavy rains is seen at the cemetery in Mocoa, Putumayo department, southern Colombia on 2 April, 2017. (AFP PHOTO / LUIS ROBAYO)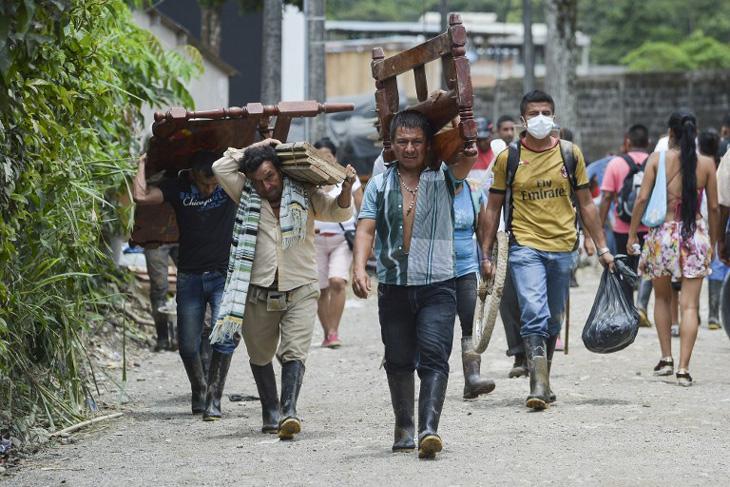 Locals walk carrying recovered belongings following mudslides caused by heavy rains in Mocoa, Putumayo department, southern Colombia on 2 April, 2017. (AFP PHOTO / LUIS ROBAYO)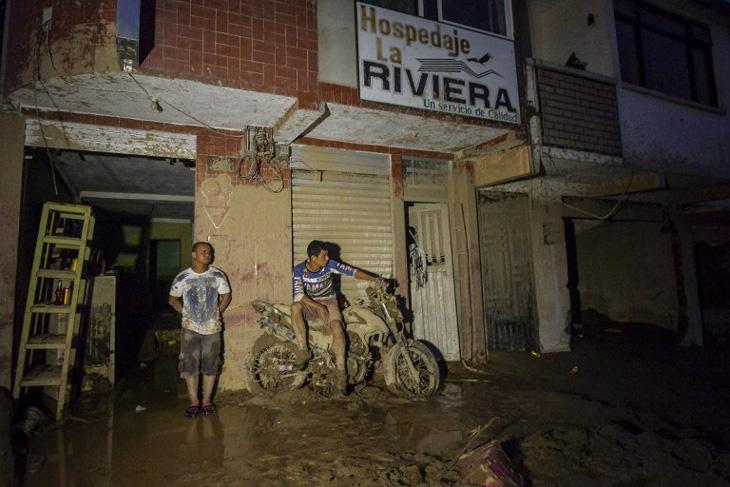 AFP PHOTO / LUIS ROBAYO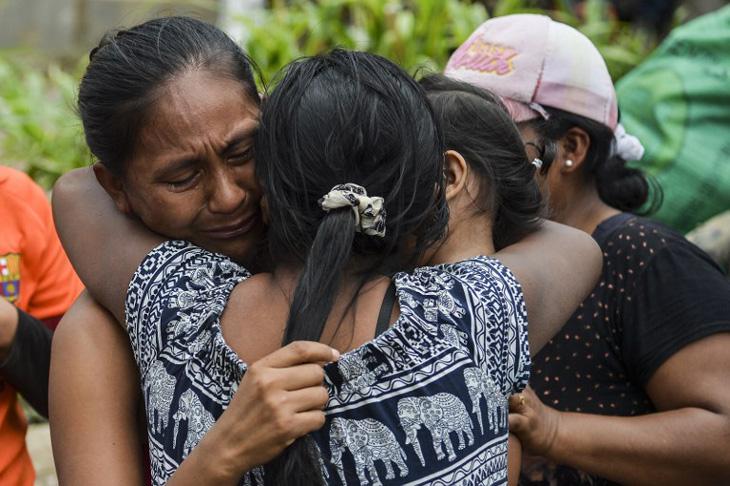 A woman cries when she is reunited with her family amidst the rubble left by mudslides following heavy rains in Mocoa, Putumayo department, southern Colombia on 2 April, 2017. (AFP PHOTO / LUIS ROBAYO)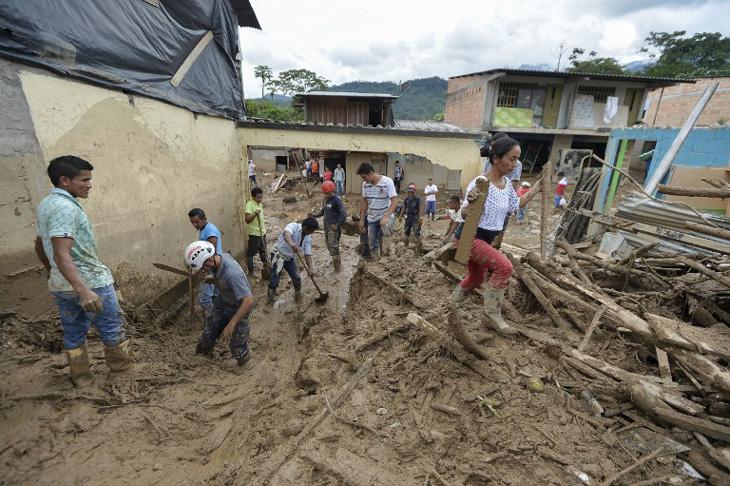 Rescuers search for victims following mudslides caused by heavy rains in Mocoa, Putumayo department, southern Colombia on 2 April, 2017. (AFP PHOTO / LUIS ROBAYO)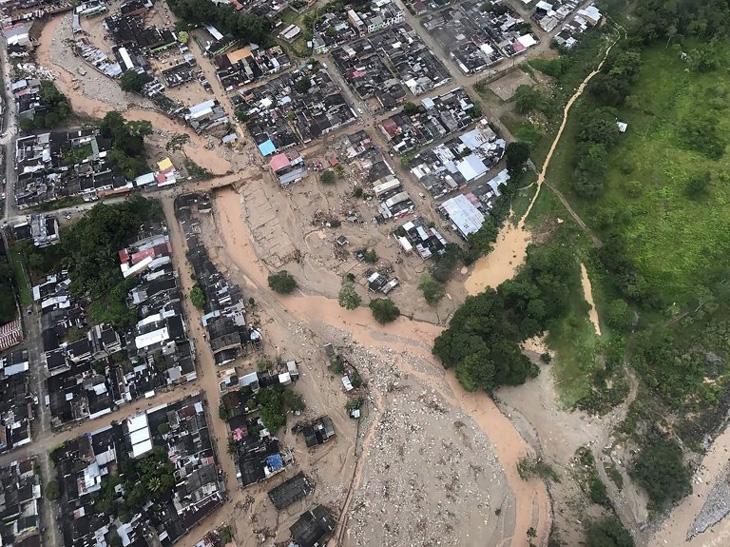 Handout picture released by the Colombian Presidential press office showing an aerial view of mudslides caused heavy rains, in Mocoa, Putumayo department. (AFP PHOTO / PRESIDENCIA COLOMBIA / Cesar CARRION)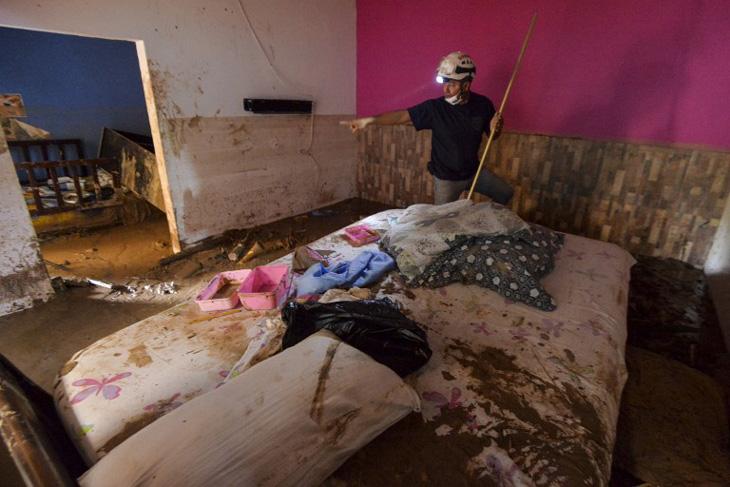 A fireman searches for victims inside a muddy house, following mudslides caused by heavy rains in Mocoa, Putumayo department, southern Colombia on 2 April, 2017. (AFP PHOTO / LUIS ROBAYO)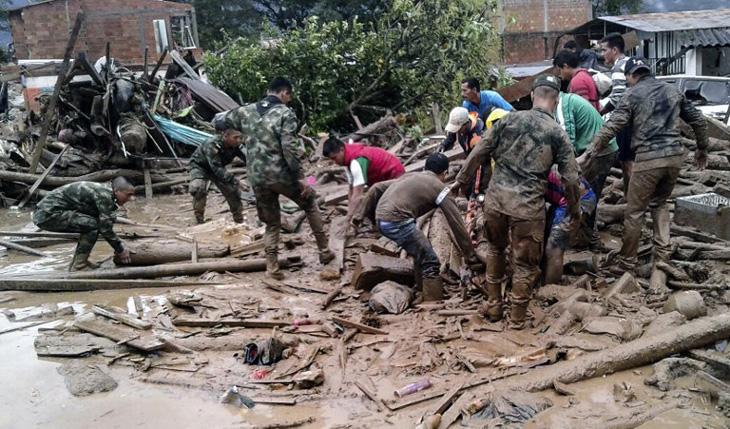 andout picture released by the Colombian Army press office showing soldiers searching for victims following mudslides caused by heavy rains, in Mocoa, Putumayo department, on 1 April, 2017. (AFP PHOTO / EJERCITO DE COLOMBIA )