China's virtual purge: 15,000 arrested for cybercrime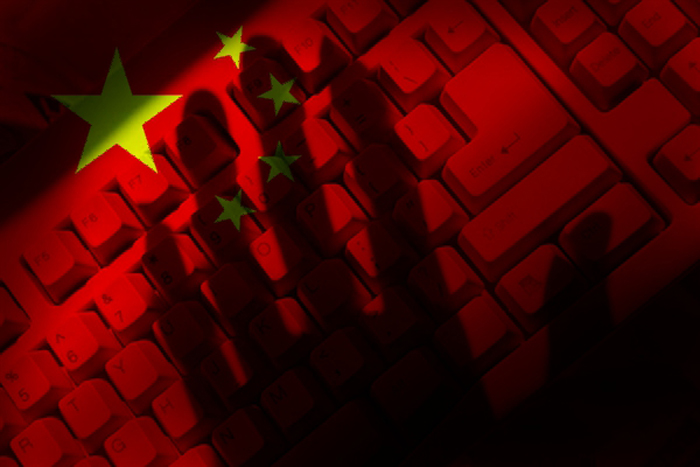 The law
China passed a draconian National Security Law on 1 July. It imposed tight controls on the internet
On 18 August, 15,000 people were arrested for crimes that \"jeopardised internet security\"
Police have investigated 66,000 websites and 7,400 cases of cyber crime
The impact
The internet has gone virtually silent. There are no comments against the draconian move on the social media
China\'s definition of cyber crime is fuzzy
It also includes blogging and the use of social media to spread \'alternative\' points of view
This must be seen as part of the increased censorship and surveillance under President Xi Jinping
On 1 July, China had passed a National Security Law, one that sent a few tremors across the internet thanks to its wide-reaching ambit.
Now that the internet is more tightly controlled, police in China arrested around 15,000 people on 18 August for crimes that "jeopardised internet security".
It also suspended a number of network providers and advertising agencies, and went on to remove more than 190,000 illegal online items featuring violence, obscenity and gambling.
The public security ministry says the police have investigated 66,000 websites and 7,400 cases of cyber crime over unspecified period.
Some users have been detained apparently for posting photos of the Occupy Hong Kong demonstrations last year. The other crimes have not been specified in any reports.
As a result, Chinese internet has gone quite dark. There are barely any comments to be found anywhere on this move - be it on Weibo or Facekoo.
Tuesday's statement indicated a new intensity in the fight to control the internet and purify it of pornography and cyber criminals, but also, seemingly, of political dissent.
China's definition of cyber crime is fuzzy at best. Under the new law, it also includes blogging and the use of social media to spread 'alternative' points of view. A close eye on posts with any political content and swiftly block the use of any keywords that hint at dissent.
The vaguely worded legislation reinforced government controls over cyberspace and said that core information technology critical infrastructure and important systems and data must be "secure and controllable" in order to protect China's sovereignty over its cyberspace.
Read more: China's new national security law proves why it's no fun to be Chinese
The government says the sweep targeted websites providing "illegal and harmful information", and those which advertise pornography, explosives, drugs, firearms and gambling.
Many rules and steps
China is famous for its sophisticated online censorship mechanism known as the 'Great Firewall'. An eye is kept on all that is published, particularly material than could potentially undermine the ruling Communist Party.
The Great Firewall has cut off access to Google services since June last year. Other leading western sites, including Facebook, Twitter and YouTube, have long been inaccessible in China. Many virtual private networks, used to access blocked sites, have also been disabled since the start of 2015.
Last month China launched a six-month programme codenamed "Cleaning the Internet" which also targets online sabotage attacks, website hacking, and financial crime.
"For the next step, the public security organs will continue to increase their investigation and crackdown on cyber crimes," the ministry said.
In February, China's internet watchdog said that from 1 March it would ban internet accounts that impersonate people or organisations, and enforce a requirement for people to use their real names when registering online accounts.
Government reportedly hires internet commentators known as '50 Cents Party' to "correct" public opinions
In fact, over the last few months, Weibo and WeChat, China's two main social networks, have been asked by the government to delete thousand of accounts deemed to have fallen foul of the rules.
The government also reportedly hires internet commentators known as the '50 Cents Party' because of the amount they're paid per comment - to "correct" public opinions.
A recent report from Xinhua indicated that China's cyber police would soon start working at major websites and internet companies in China to prevent crimes, fraud, and the spreading of rumours.
Even so, the government didn't say which companies would be monitored. But Alibaba, one of the biggest internet companies in the world, had previously emphasised that it is committed to preventing illegal activities online.
These changes have been filtering in since President Xi Jinping came to power in 2013. He ordered the improvement of the government's censorship and surveillance methods.
Well-known for his harsh position against internet activism and free speech, he has emphasised time and again that the Communist Party would remain unchallenged, and the government would not tolerate public opposition.