Viral Video: Cop punches girl in head and wrestles her down into sand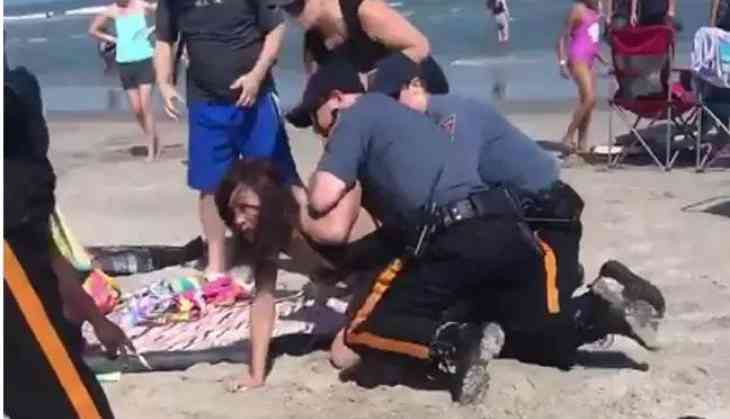 In a viral video of Memorial Day weekend, an officer from Wildwood, New Jersey was seen punching a young girl on the head and then wrestling her into the sand. The girl screamed while the two officers tried to subdue her.
The 20-year-old girl identified as Emily Weinman hail from Philadelphia. A lot of beachgoers tried to stop the officer and intervened but the officer continued to hit and choke her. One of the beachgoers Alexis Hewitt, posted the video to Twitter, captioned it "sleeping on the beach" and "woke up to this."
I was sleeping on the beach and I woke up to this.. i can't believe it.. pic.twitter.com/UJE5Sy7E4G

— Lexy (@HewittLexy) May 26, 2018
It is suspected that Weinman had alcohol on a city beach. Being underage it is a crime. In a social media post, Weinman wrote, " I had walked away from the officers, who came after me. I asked them whether they didn't have something better to do than stop suspected underage drinkers."
This incident has drawn a lot of criticism on social media.
Also Read:Trump's grossest tweet ever, praises himself on the great Memorial Day