Why e-commerce is a boon for Kashi's pundit, bane for Mumbai's Dabbawala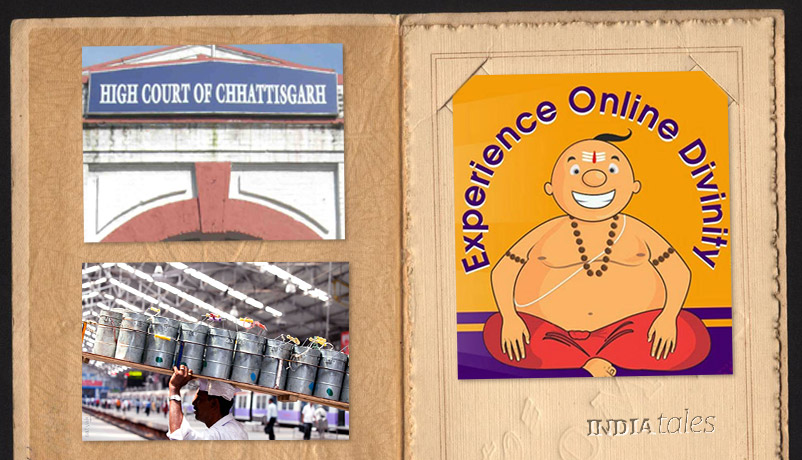 01
Virtual threat: what is hurting the business of Mumbai's famed Dabbawala
They have catered to the appetite of Mumbai's working class for over a century. But now the storied Dabbawalas are under threat from a new competitor - online tiffin services.
The Dabbawala thrived by offering tasty homemade food, but are struggling to match the menu range offered by online caterers such as 'Yummytiffins' and 'Foodism' which have 40-50 dishes.
Many of the new ventures are also enticing customers with low-calorie food options.
"The gap between restaurants and tiffin services must end. A tiffin service should also offer variety like restaurants and we are working in the same direction. We supply tiffins to over 300 customers daily. Our business is growing at a rate of 70% a year," says Pratik Jain, founder of Yummytiffins.
Online tiffin services also have an advantage in delivery networks; while Dabbawalas rely on trains and bicycles, the new-age caterers have bikes and large supply teams.
Despite their competitors' success, however, not all Dabbawalas seem concerned. "It is true that the supply of tiffins prepared by housewives has gone down by about 40%," says Raghunath Medge, president of the Mumbai Dabbawala Association. "But ups and downs are part of our business."
02
Sign of the times: book a Kashi pundit, order puja material online
The much-revered Kashi pundits are now just a click away.
Log on to wheresmypandit.com to book a priest, have consultation sessions with him or order puja material.
The website claims that it connects the pundits with their clients the world over.
"Our panel includes highly qualified and experienced pundits who have been screened and empaneled to ensure pujas and rituals performed by them are the best," the website claims on its homepage.
In addition, the portal provides information about important Hindu religious events and ceremonies.
It has tied up with the Sampooranand Sanskrit University to "connect some of its theology pupils with clients requiring the services of a pundit". The university agreed to the arrangement, sources said, to "provide employment opportunities" to the students.
03
End criminal case if couple settle dowry dispute, rules Chhattisgarh HC
It's not right to keep pursuing criminal charges in dowry related disputes if the two parties involved have reached a settlement, the Chhattisgarh High Court has ruled.
The court said this while ordering a lower court to end criminal proceedings in a decades-old dowry case that has continued even after the couple divorced.
Here is a brief overview of the case. Abhishek Tiwari of Bilaspur married Kadimbini Tiwari in 2005. A few months after the wedding, Kadimbini alleged that she was being harassed by her in-laws for a dowry of Rs 2.5 lakh.
[twittable]Don't pursue criminal charges in dowry disputes if the parties involved have settled, says HC[/twittable]
On her complaint, the police filed a case. But while the matter was pending in court, the couple reached a settlement whereby Abhishek agreed to pay Rs 5 lakh to Kadimbini's family. The couple also decided to divorce.
When Abhishek asked the court to end the matter since he had settled it out with his wife, it refused. He then moved the high court, which ruled in his favour.