Weather Update: Cold wave prevails in Punjab, Haryana; 26 trains running late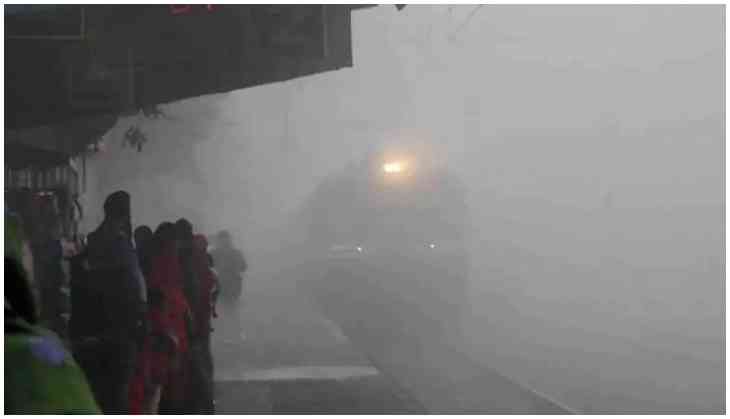 Intense cold wave conditions persisted in Punjab and Haryana on Sunday, with the mercury plunging several degrees below the normal and fog cover over a few areas, including Ludhiana.
Meanwhile, 26 trains are running late due to low visibility in the Northern Railway region.
Karnal was the coldest place in Haryana with a low of 1.8 degrees Celsius, five notches below the normal, a Meteorological Department official said.
Bathinda and Adampur were the coldest in Punjab at 3.3 degrees Celsius each.
Among other places in Punjab, Amritsar, Ludhiana and Patiala shivered at 4 degrees Celsius, 5.4 degrees Celsius and 7 degrees Celsius respectively.
Pathankot, Halwara, Faridkot and Gurdaspur recorded minimum temperatures of 5.1 degrees Celsius, 5 degrees Celsius, 3.7 degrees Celsius and 5 degrees Celsius respectively.
Also Read: Uddhav Thackeray allocates portfolios: Ajit Pawar gets Finance, Environment and Tourism for Aaditya
In Haryana, Hisar, Ambala and Narnaul recorded lows of 4.2 degrees Celsius, 7.2 degrees Celsius and 4.9 degrees Celsius respectively.
In Rohtak, Bhiwani and Sirsa, the minimum temperatures were recorded at 6 degrees Celsius, 7.1 degrees Celsius and 5.8 degrees Celsius respectively.
(With PTI Inputs)
Also Read: Delhi weather update: Delhiites wake up to sunny morning; air quality very poor