Uttarakhand liquor scam: is Rawat govt being vindictive
Manju G
| Updated on: 13 February 2017, 3:33 IST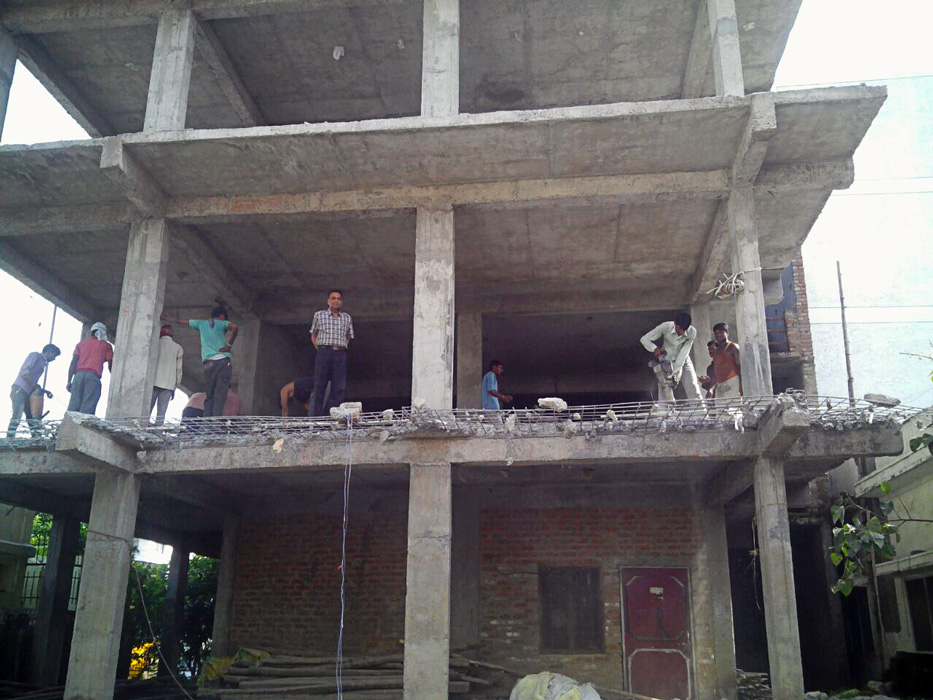 Bringing down unauthorised structures is par for the course for civic bodies. But the Mussoorie Dehradun Development Authority (MDDA) caused quite a flutter when it demolished a part of an under-construction building in Dehradun on Tuesday.
The building in question belongs to journalist Ashok Pandey, who dealt a blow to the Uttarakhand government last month when he aired a video allegedly featuring the chief minister's chief aide negotiating a deal for liquor licences.
The MDDA claims to have served a notice to Pandey in 2012. "There is a vast difference between the approved map and the constructed structure," the civic body's vice-chairman R Meenakshi Sundaram said.
Pandey, however, differs. According to a source who spoke to him, the journalist claimed to have got the map approved back in 2005, but failed to complete the construction in the time stipulated. Pandey said he had applied for a reapproval of the plan in 2012, but received no response from the MDDA.
The liquor scam sting added to woes of the state government, which has tried questioning Pandey's motives
The timing of the demolition - a good three years after the notice was served - has raised eyebrows.
"This indicates Emergency type mentality," Rajya Sabha member Tarun Vijay said. "I will raise the issue in Parliament and complain to the human rights commission," he said.
BJP's Ajay Bhatt, the Leader of Opposition in the Uttarakhand Assembly staged a dharna near Pandey's house, alleging Chief Minister Harish Rawat was being vindictive.
The BJP has submitted a memorandum to Governor Krishan Kant Paul, seeking a CBI probe into the liquor scam and the ouster of Rawat.
"The state government should not act to take political revenge," Samar Bhandari, a National Council member of the Communist Party of India said. "The government should have instituted a high level probe, involving a retired high court judge," he added.
The video clip in question, allegedly featuring Mohammed Shahid, Rawat's personal secretary, has grainy visuals but a clear audio track. The house where it was shot belongs to a relative of Shahid, sources said.
The sting has added to the liquor scam woes of the state government, which has tried questioning Pandey's motives. The Congress has alleged that he was set up by the BJP and has even questioned the source of his income that enabled him to buy land in the city.
That, however, does not seem to improve the image of the party or its government.