Two exorcists batter woman to death to free her from evil spirit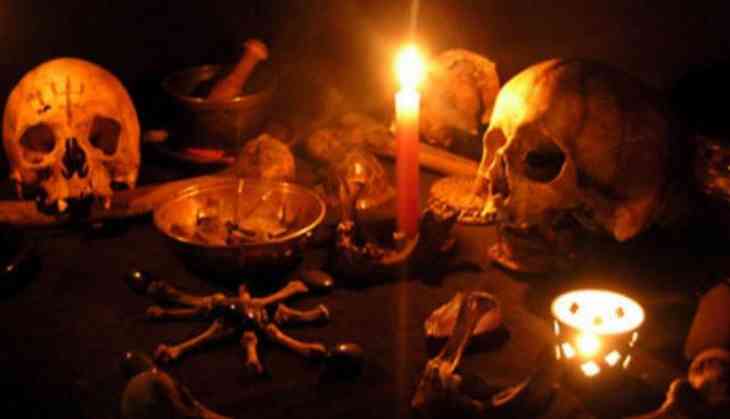 In a shocking incident of crime reported from Gujarat's Devbhoomi Dwarka district, a 25-year-old woman was allegedly thrashed to death by two exorcists and three others to free her from evil spirit, the police said on Thursday.
According to Hirendra Chaudhary, Deputy Superintendent of Police, Devbhoomi Dwarka, the woman reportedly possessed an evil spirit in her.
"A family of 20-25 people had come to Okha Madhi from Mithapur for celebrating Navratri. During the festival, the woman reportedly possessed an evil spirit in her. At that time, two exorcists - Rameshbhai Solanki and Arjun Solanki - who were present at the location, said that if they don't kill her then she would kill them," he said.
Furthermore, Hirendra Chaudhary stated, "Then these two exorcists beat her up with a hot chain and three others with firewood. Due to this, she succumbed to injuries. The other three accused have been identified as Varsi Solanki, Manu Solanki, and Bhavesh Solanki."
The five accused have been charged under Section 302 (murder) of the Indian Penal Code (IPC).
In another incident, an unknown assailant allegedly killed a woman and her 18-year-old daughter when they were asleep. The incident occurred on Wednesday, at the woman's resident in Uttar Pradesh's Chak Miyan Poore Khurd village which comes under the limits of the Industrial Area police station.
The accused allegedly attacked the woman's husband, named Bajrang Bahadur. The victim's husband has been admitted to a hospital for medical attention.
The incident took place when the woman and her family were asleep after having dinner. The incident surfaced when the villagers saw the two dead bodies on Wednesday along with the woman's injured husband, The Times of India reported.
On being alerted about the incident, the police, forensic experts and sniffer dogs squad arrived at the crime spot and started a probe into the case. Preliminary investigation suggested that unidentified persons entered Bajrang's residence on Tuesday.
Industrial area police SHO Manoj Kumar said that several teams have been set-up to probe the incident and the accused will soon be taken into police custody.
Also Read: Unidentified assailant bludgeon woman, her teen daughter to death while asleep