The odds and evens of Delhi's upcoming bus lanes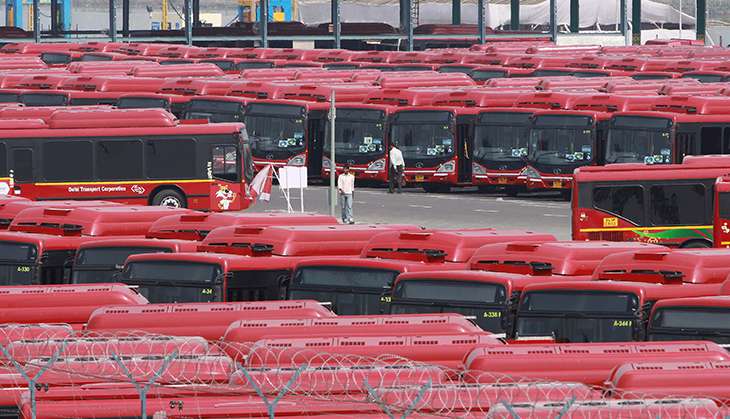 New plan
The Delhi govt proposes dedicated bus lanes
LG Najeeb Jung pointed out concerns about the plan
In same lanes
State government and LG seems to have agreed on the dedicated bus lanes
Jung, however, has asked government to explicitly set down all details
More in the story
Will other vehicles be allowed to use the dedicated lanes?
What will be the penalty for misusing the dedicated bus lanes
The initial and seemingly inevitable tussle between Delhi Chief Minister Arvind Kejriwal and Lieutenant Governor Najeeb Jung has reached a resolution of sorts. AAP government's proposal for dedicated bus lanes in the streets of the national capital seems to be close to implementation after it was approved by Jung on 7 May.
To make things clear from the very onset, the state government has assured that this would be nothing like Delhi's infamous Bus Rapid Transit (BRT) network.
Kejriwal had earlier taken to Twitter to accused the Lt Governor and the Bharatiya Janata Party of blocking the bus-lane proposal. Jung previously had clashed with the Delhi government for an app-based premium bus service for the Capital.
Also read: Want odd-even policy to succeed, Mr Kejriwal? Learn from the BRT fiasco
So, proposed by the Delhi government and 'reluctantly' approved by the LG, what is this new bus lane service all about?
The plan
Initially only buses and goods vehicles were to be allowed to ply on the dedicated bus lanes.
But the government, after hearing proposals and keeping the BRT disaster in mind, has now decided to allow all vehicles to ply in those lanes as long as they do not obstruct buses.
So for now, it is difficult to ascertain how successful this venture will be.
The layout
While the government is still working on identifying roads where the plan will be implemented, a source from the Public Works Department (PWD) confirmed that dedicated bus lanes have been marked along 500 km of roads in Delhi.
Also read: AAP@1: Has Kejriwal delivered on his 'bijli, paani and sadak' promise?
"While PWD's roads cover about 1,200 kilometres, many are too small for bus lanes," said a PWD official.
The penalty
As for now, the penalty for obstructing a bus plying on the dedicated bus lane is about Rs 2,000.
Government has recommended giving PWD officials "special power" to impound vehicles and challan motorists obstructing the plying of buses on dedicated lanes.
LG's inputs
Jung raised concerns about the proposal while clearing it. The LG's notification asked the government to list out specific and appropriate relaxations for plying of vehicles on emergency duties.
The LG's office has also asked for details on the delegation of powers to various officers, other than PWD officials, of various departments for prosecuting offenders.
The LG has also sought a clarification on whether commercial and other heavy vehicles would be allowed in the bus lanes, and if there is any criteria it should be explicitly stated.
Edited by Jhinuk Sen
Also read: Air quality aside, Odd-Even has changed something bigger - Delhi's mindset