Tarun Gogoi urges PM to take up Brahmaputra matter with China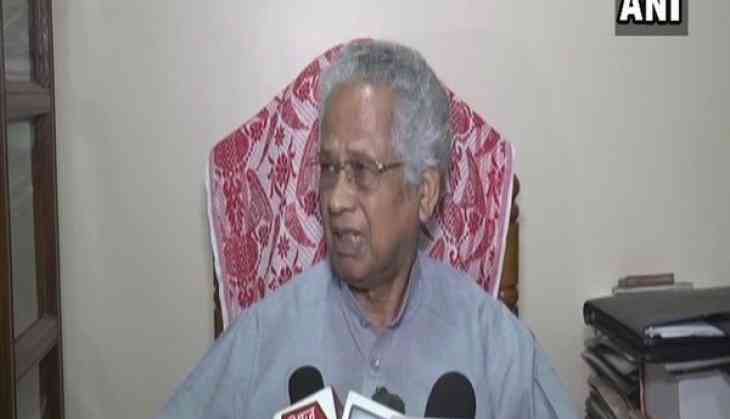 Raising concern over the issue of China building dam on the Brahmaputra River, former Assam Chief Minister on Wednesday urged Prime Minister Narendra Modi to take cognisance of the matter.
Interacting with media, the former chief minister said that the artificial rainwater harvesting plan of China will create even more danger for the North-eastern region.
"China has already been diverting Brahmaputra water with a dam which will create water shortage for us. The artificial rainwater harvesting plan of them (China) will create even more danger. The Prime Minister should take this matter seriously," Gogoi said.
Gogoi's statement came amid the reports of talks between India's Ministry of Water Resources with their Chinese counterparts on the cooperation of trans-border rivers.
The officials from both the side apparently met in China's Hangzhou city.
The officials reviewed the data utilisation report of hydrological information on Brahmaputra and Sutlej Rivers provided by China.
Both India and China have an agreement to provide flood season data, which was not provided by Beijing last year citing 'technical reasons'.
Earlier in December, the water of the Brahmaputra river in Assam and Siang river in Arunachal Pradesh had turned contaminated and muddy.
The contaminated water caused concern among people and authorities of the states.
The governments of both the states were suspecting that dam building activities in China could be a reason for the pollution.
The Yarlung Tsangpo river, which flows from Tibetan plateau, enters India and continues to flow through Arunachal Pradesh as Siang river and then Brahmaputra river in Assam.
--ANI
Also Read: Centre asks for report on Ram Navami violence in West Bengal