Swaraj meets Afghan Defence Minister, discusses counter-terrorism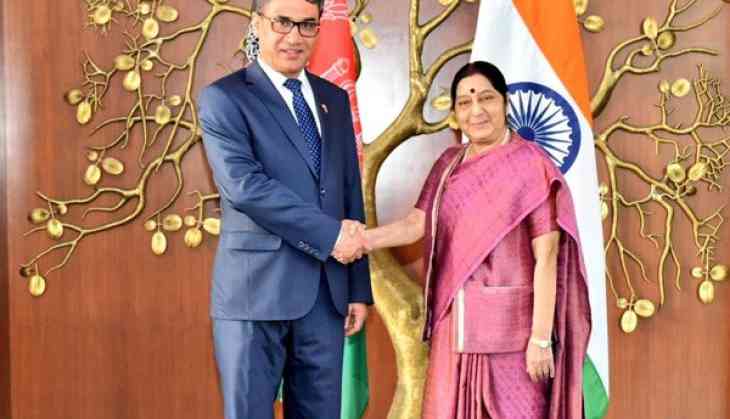 External Affairs Minister (EAM) Sushma Swaraj met the Afghan Defence Minister Lieutenant-General Tariq Shah Bahramee here on Friday and agreed to make efforts in combating terrorism in the South Asian region.
According to the Ministry of External Affairs (MEA), both sides exchanged views on the situation in Afghanistan. Lieutenant Bahramee shared his assessment of the recent initiatives of the Afghan government for internal reconciliation and called on efforts to combat terrorism which receives support from safe havens sanctuaries beyond Afghanistan.
The two leaders pushed for efforts to combat the menace of opium cultivation and drugs trafficking which goes into funding terrorism against the people of Afghanistan.
The Afghan Defence Minister appreciated the positive and constructive support extended by India for economic development and reconstruction in Afghanistan and to the Afghan National Defence and Security forces.
He highlighted that the people and the Government of Afghanistan would like India to continue to play a greater role in Afghanistan.
Swaraj appreciated the courage with which the Afghan Defence forces were defending their country and making supreme sacrifices.
She conveyed India's support for the efforts of the Afghan government and the people of Afghanistan for building a peaceful, secure, stable, united, inclusive and prosperous nation. India remains committed to its New Development Partnership, according to the priorities of Afghanistan.
Lieutenant Bahramee is currently in India for the 10th edition of Defence Expo 2018 in Mahabalipuram in Tamil Nadu. He earlier met Defence Minister Nirmala Sitharaman as well.
-ANI