Siwan's Munnabhai? Don Shahabuddin now preaching Gandhigiri in his den
Vyalok
| Updated on: 10 February 2017, 1:47 IST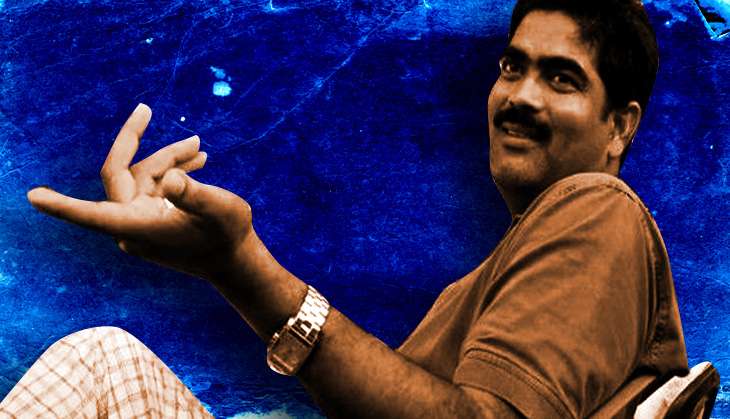 A festooned archway, around two kilometres outside Siwan, bears witness to the rousing welcome accorded to Mohammad Shahabuddin by the people of the city. The road to the main city has many such gates. Large hoardings and banners conveying the RJD leader's greetings on Eid catch our attention as we enter Siwan.
We are headed towards Badardiha bus stand, where Chandrekar Prasad alias Chanda Babu is scheduled to meet us. Chanda Babu is a symbol of the tyranny of Shahabuddin in this region, having suffered the pain of losing three young sons - all of them purportedly killed by Shahabuddin.
The RJD strongman was convicted for life for these brutal killings. But, now he is out on bail. The Bihar government has been accused of treating Shahabuddin with kid gloves, to ensure he is out of jail. But, more on that later.
It doesn't take much time to reach the bus stand. The air is filled with an eerie silence. Most shops are closed, which comes as a surprise on the day of Eid.
"One can understand if 'Rauf's cycle repair shop' was closed for Eid. However, it is beyond comprehension why shops like Vindhyavasini Telecom or Sharda Book Store are not open," muses a fellow journalist.
I do not comment on this observation. I am trying to get a feel of my native place.
Chanda Babu's tears
Thanks to the media, Chanda Babu is a well-known figure in Siwan. People point towards his home as soon as we reach the Badardiha bus stand. There is a shop adjacent to Chanda Babu's house. Inside the shop, we find a person of around 70 years of age seated on a chair. He is long-haired and full-bearded; cheap spectacles and a grimy vest worn over a lungi add to his nondescript appearance.
But it's hard to miss the expressions on Chanda Babu's face. Tears seem to have left permanent imprints, in the form of wrinkles. Standing beside Chanda Babu is his son, a man with a dark complexion and sharp features. His bearded face is adorned with tilak, and the marks on his face seem reminiscent of the tragedies he has endured.
Having met Chanda Babu, I was struggling with the same dilemma that had affected me since this journey began in Patna - what questions should I pose?
The group I'm travelling with somehow musters up the courage to start the conversation with a discussion about his current circumstances. His eyes go moist and his voice chokes after every third sentence, prompting the son to come to his rescue.
The safety of his fourth son worries Chanda Babu the most. He laments that nobody in Siwan is willing to mingle with his family, for fear of inviting Shahabuddin's fury. Yet, he vows to remain in Siwan till his last breath, and to continue his fight for justice.
This resolve is challenged by the harsh facts of life - like his wife's failing health, his son's disability and their poverty.
Chanda Babu earns approximately Rs 10,000 per month from six shops he has rented out. He has also opened a shop for his son, but lacks the money to buy goods for it.
Chanda Babu invites us to is room, where his wife is lying on a cot. She suffers from paralysis and has recently shown signs of improvement.
Tears start rolling from his wife's eyes as soon as we enter the room. It takes some effort on Chanda Babu's part to pacify her. Eventually, she turns her back to us, but still finds it difficult to control her sobs. The emptiness in her unblinking eyes tells a sordid saga in mere moments.
Meanwhile, Chanda Babu tries to regain his composure. Despite the agony of his situation, he has a message to give to the people of Bihar. He exhorts them to stand against crime and criminalisation of politics. "Shahabuddin's right place is not in Vidhan Sabha, but in the gallows," he says.
Almost numbed by his grief, we take Chanda Babu's leave on this note.
The sheep and their saviour - or slayer?
We are now directly headed to the don's den, Pratappur, where the 'sahib' of Siwan resides.
Moving through the long, winding alleys of Siwan for about five kilometres, we come to an open road. The vast expanse of fields is a welcome departure from the hustle and bustle of the city. The road is wide enough for only two cars to pass each other. Though largely metalled, there are intermittent potholes on the road, as if signalling that the most powerful man in the area was not around for 13 years.
Barely 500 metres from our destination, somebody announces that the don's bastion is near. One of his henchmen has already informed us that our host is enjoying his siesta.
Meanwhile, the preparations for Eid are in full swing on the porch of the house. A large number of supporters have occupied most of the plastic chairs in the courtyard. Some of them are sitting hunched over plates of biryani. There are white kurtas and starched black shirts galore.
Traversing through the crowd, we go up to the first floor, and come face-to-face with the man whose cruelty is now the stuff of legend.
Seated on a white sofa, Shahabuddin is surrounded by people from all sides. One of my colleagues remarks: "They are like sheep and goats mistaking their slayer for their messiah."
Shahabuddin appears a bit drowsy. Perhaps he has just woken up. We take a seat in front of him. The don's piercing eyes try to judge the newly-arrived guests. He speaks in a tone of derision.
Now, it is easier to understand why some of my friends have become the don's admirers. He has hypnotic eyes, an enigmatic personality and a smile full of disdain.
He beats around the bush on every issue. He is now an avowed Gandhian and despises everything associated with violence.
Siwan is his home, the local population 'his own people' and Lalu Prasad his ideal leader. He repeats his statement on Nitish Kumar and asks us to explain the meaning of democracy.
Whatever he says, he says emphatically.
On his future plans
Shahabuddin has no plans to move out of Siwan. Claiming that the residents of Siwan are 'his own people', the former MP wants journalists to decide how Siwan has changed in his absence.
"I am surrounded by a wall of people. This wall has not let me out of the house for the past four days. I hope it would weaken in the coming two or three days, so that I am able to go out for an assessment of the area. I have not been able to visit even Siwan till now," he says.
Don's Gandhigiri
Shahabuddin claims to be a transformed man. Even a tangential reference of any kind of 'fight' is not acceptable to him.
When asked whether he would continue to fight for the issues of Siwan, Shahabuddin replies: "The word 'fight' reeks of violence. Why would I fight anybody? I will strengthen the organisation and unite the people."
This rather philosophical musing is met with a roar of laughter among his supporters, while we are left wondering whether he really means what he says.
On his remarks on Nitish Kumar
We ask Shahabuddin whether he would like to clarify his views on the Chief Minister. He complains this is what he has been doing since the past few days. "Although, clarification does not mean denial," he adds.
"What does it mean to be a Chief Minister of circumstances?" Shahabuddin asks . Then, without waiting for our answer, he cites the example of Morarji Desai's ascension to the post of Prime Minister, and explains: "The grand alliance was formed to counter the BJP. This was the circumstance. Nitish Kumar was chosen as the head of the government - that is a fact that arose from this situation. Doesn't this mean that Kumar is indeed a Chief Minister of circumstance?"
Backing Lalu Prasad
We want to know whether he has met Lalu Prasad since his release. "What is the need for meeting him? Relationships based on trust do not require words. What is the need to talk to him? Our relationship is 27 years old. Both of us know each other well."
'Tejaswi is a mature politician'
Shahabuddin evades a question about whether his loyalty extends to Lalu's son and Deputy CM Tejaswi Yadav. All he is willing to concede is that "Tejaswi is emerging as a mature leader".
"I have not seen any statement of Tej Pratap. Therefore, I cannot comment on him," he says of Lalu's other son.
'Hope you're not afraid'
We rise to take our leave. But the don holds our hands to offer sweets. He congratulates us on Eid and bows with a customary 'Namaskar'.
As if reading our thoughts at the time of departure, he asks one of our friends: "I hope you are not afraid here..."
All we can do is shake our heads. Yet, till we leave the borders of Siwan, we don't stop looking over our shoulders to see if anyone is following us.
Has the don really transformed?
Is his newly-discovered Gandhism only a garb to hide his true face, or is there something more to this?
These are the questions that occupy our minds as we head towards Patna.
The twilight engulfs the road, as well as our pensive hearts.
Edited by Shreyas Sharma
More in Catch
Before Shahabuddin, after Shahabuddin: Bihar politics takes a nasty turn
Nitish Kumar's grand Shahabuddin dilemma: should he protect his govt or image?
Shahabuddin's bail: Bihar BJP raises uncomfortable questions for Nitish Kumar