'Save Sabarimala' Rath Yatra flagged off by BS Yeddyurappa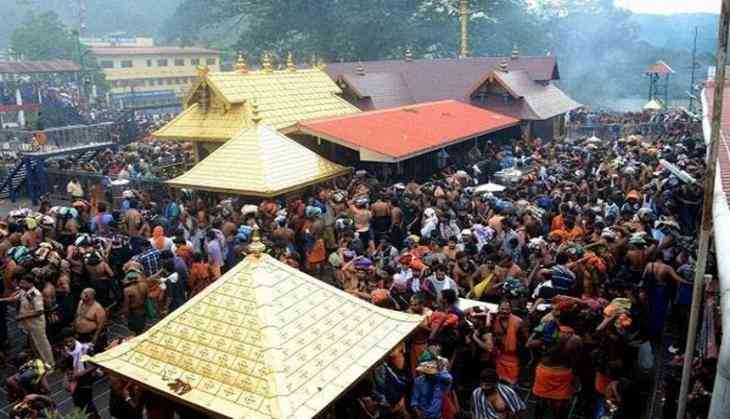 Bharatiya Janata Party (BJP) leader BS Yeddyurappa on Thursday flagged off the party's Save Sabarimala Rath Yatra here. The march from Muttur to Sabarimala is in protest against the CPM-led LDF government's to implement the Supreme Court order on Lord Ayyappa temple in Sabarimala.
Yeddyurappa flagged off the Rath Yatra along with Kerala BJP chief P S Sreedharan Pillai.
Before it commenced, Yeddyurappa, while speaking to ANI, said that the participants of the movement will reach Sabarimala in Kerala on November 30.
"Rath Yatra that begins from Mattur today will reach Sabarimala on the 30th. Our culture has always given prominence to women and treated them with respect. It's all because of Kerala government and its failure to handle the case before the Supreme Court that the situation has become tensed," he said.
The former Karnataka chief minister further claimed that 90 per cent of women are opposing the entry of women of menstrual age in the shrine of Lord Ayyappa.
"It is high time that the Kerala Chief Minister takes necessary action and approach the Supreme Court to stop entry of women to the temple. Our party is not opposing the Supreme Court's verdict, but people's emotions should be respected," Yeddyurappa said.
The Sabarimala Temple and its surrounding areas saw a series of protests in October over the Supreme Court's decision to quash restrictions on the entry of females between 10 and 50 years age group into the holy shrine.
In spite of the apex court's order no female in menstruating ages were able to enter the sanctum sanctorum of the temple when it opened last time.
More than 3000 protesters were arrested for instigating the violence that broke out in the state, while around 529 cases were registered.
Earlier this week, doors of the Lord Ayyappa Temple reopened on Monday for two days for a special prayer amid tight security.
In the wake of violent protests, the Kerala Police issued prohibitory orders at Pamba, Nilakkal and other areas near the shrine.
-ANI