Rajasthan: Dalit youth hangs self after alleged police harassment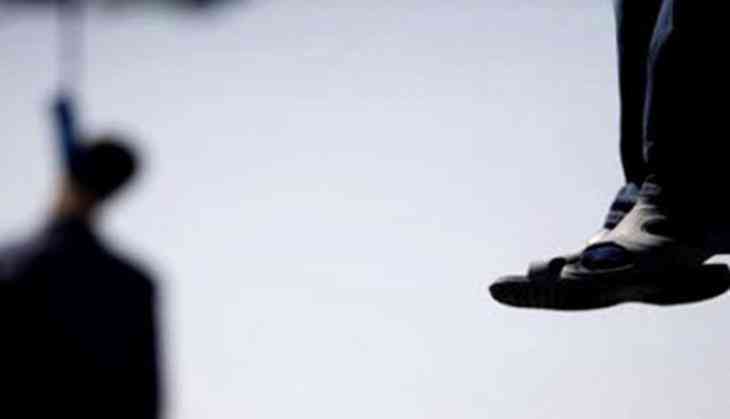 In a shocking incident reported from Rajasthan's Ajmer district, a Dalit youth committed suicide by hanging himself earlier this week in the Rupangarh area. Ahead of committing suicide, the deceased also wrote a suicide note, in which he accused the police of not doing justice under political pressure.
In the three page suicide note of the youth, two police officials and a former sarpanch have been named and are being held responsible for the death.
As per the information, the victim, identified as Omprakash Raigar, aged 25 committed suicide by hanging himself on an iron hook on the ceiling of the room at 3 pm on Tuesday in Nosal village under the Roopangarh police station area of the Kishangarh subdivision area.
On receiving the information, politicians and police officials arrived at the scene. During this, a suicide note was found near the dead body of the deceased, which then went viral on social media.
"I could not save my parents' dignity. I feel ashamed to even go in front of those (parents) who taught me so much. Today, I could not defend them and save their dignity," the youth wrote in his suicide note.
"I love my family, farewell," he ended the note with this.
The deceased youth has accused the police of diluting a report he registered in Rupangarh police station with regards to a dispute of a local person on Diwali.
following this, the matter deepened on Wednesday. The people of the Dalit community sat on a dharna outside the Community Medical Center. The family refused to claim the dead body till justice was served.
In this case, Bhim Army's Chandrashekhar Azad, reached Rupangarh late in the evening. There was a demand for compensation to the relatives of the deceased youth, government job and strict action against the accused.
The administration is making an attempt to quell the protests and explain the situation to a large group of people. A case has been filed against six people. After this, the family agreed to the postmortem.
The police have registered a case against four people in the whole case, in which the names of Kishnaram Gurjar, Kanaram, Nandaram and former Sarpanch Ranjit Singh are included.
A case has been filed against the other two policemen also.
Also Read: Delhi horror: Married man kills girlfriend after she breaks up with him