Police complaint against IMD as Maharashtra farmers allege ineptitude, conspiracy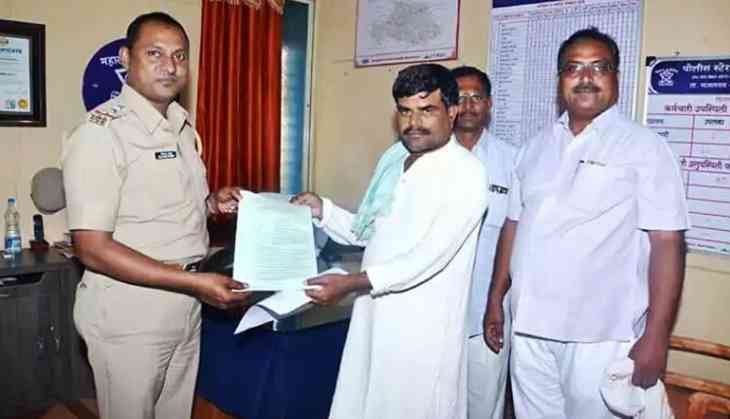 For several decades now, the Indian Meteorological Department (IMD) has carried out its weather forecasts with impunity. However, despite a free hand to carry out their duties, the accuracy of their forecasts has been terrible at best. While inaccurate forecasts in other fields may be pardoned, the IMD forecasts are critical for farmers who depend solely on rainfall for irrigation. Now, for the first time in India, farmers in Maharashtra have decided to hold IMD officials responsible.
Farmers from Majalgaon taluk in Maharashtra's Beed district have filed a police complaint against IMD officials for misleading forecasts. In it, the farmers say that IMD's misleading forecasts have caused severe financial losses. The complaint has been filed against against IMD officials in Pune and Colaba, Mumbai.

Gangabhishan Thaware, a 54-year-old farmer from Anandgaon village in Beed, is one of the complainants. In his complaint, filed at Dindrud police station in Majalgaon, he claims farmers would begin farming activities after seeing the IMD's forecast of rainfall, rainfall which would seldom actually materialise.

Thaware owns non-irrigated land in Anandgaon, and is entirely dependent on the monsoon for crop cultivation. "As it is annual practice all the farmers in the area completed their pre sowing activities before June and were waiting for the monsoon to set in. The sowing began after the IMD forecast of satisfactory rainfall in June and early July. However, it never rained and we suffered huge financial losses," Thaware stated in his complaint.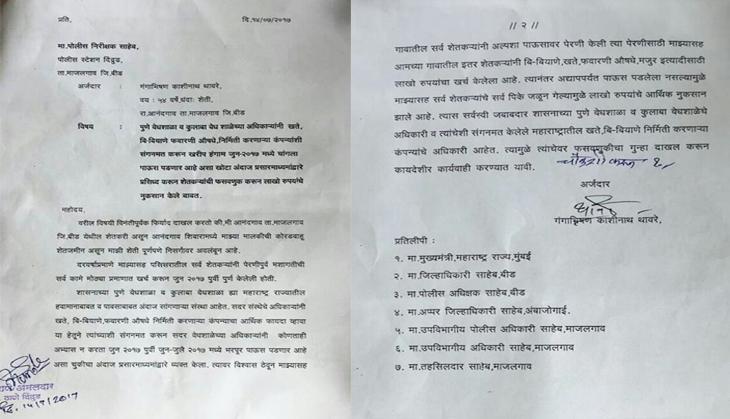 A copy of Thaware's complaint (Photo: Ashwin Aghor)
Ineptitude or conspiracy?
But the complaint isn't merely about ineptitude, but collusion. Thaware alleges that the IMD officials were hand in glove with seed and pesticide companies, with incorrect forecasts issued to facilitate sale of these products at the cost of the farmers' livelihoods. "This is nothing but cheating of innocent farmers. They have suffered huge financial losses due to misleading forecast. I want thorough investigations into this and guilty be punished as per the law," the complaint says.
Thaware and other farmers from the village have also written to Maharashtra Chief Minister Devendra Fadnavis, asking him to intervene in the matter. "It is irresponsible behavior on the part of IMD officials who never gave even slightly accurate forecasts. And they got away with it every time. There has to be some accountability for government officials too, when their job is to guide people like us, and directly impact our lives," Thaware said.

These misleading forecasts, Thaware says, are one of the main reasons for growing apathy amongst farmers. "The forecast is never clear. One cannot make out anything from it," he says in frustration. Earlier, MP Raju Shetti's Swabhimani Shetkari Sanghatana had also warned of action against IMD for the misleading and, at times, completely incorrect weather forecasts.

If nothing else, Thaware and the other farmers hope that this latest move will force IMD officials to improve their functioning in future. Catch has not been able to contact the concerned IMD officials at this time.