PM Modi's I-Day speech: Message for Congress, RJD, JDU!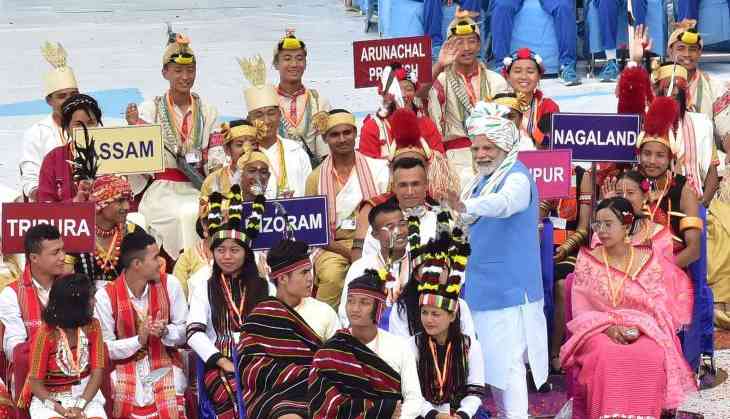 Narendra Modi at Red Fort (Twitter)
PM Narendra Modi's Independence day speech indicates 'corruption' and 'dynasty politics' will remain BJP's poll planks in the coming years.
"Corruption" and "dynasty politics" has immensely harmed the nation leading to fewer opportunities for a common man, PM Modi said from the ramparts of the Red Fort.
"Those proven guilty by the court, serving their jail term, still get glorified by some people," Modi said. Many see this as a reference to recent political developments in Bihar, and the BJP's intention to confront RJD and JDU leaders on this front of corruption.

RJD-JDU alliance and Nitish Kumar's joining hands with a party whose leadership he once termed "Corrupt" will be a hotly debated issue during Lok Sabha Elections 2024.
On the issue of dynasty rule and politics, BJP has long been targetting many political parties - Congress, RJD, and Samajwadi Party included.
Several political parties have seen top leadership positions eventually going to members of a particular family.
"Talented people don't make it to the top because of dynasts who have connections," added PM Modi.
Prime Minster talked about aspirational India at great length. BJP aims to focus on aspirational youth raring to excel and grab a deserving place in the world. Aspirational India desires equality of opportunity, corruption-free India and an eco-system that allows all Indian to grow and excel.