PFI ban: Also ban RSS, says Lalu Yadav to Centre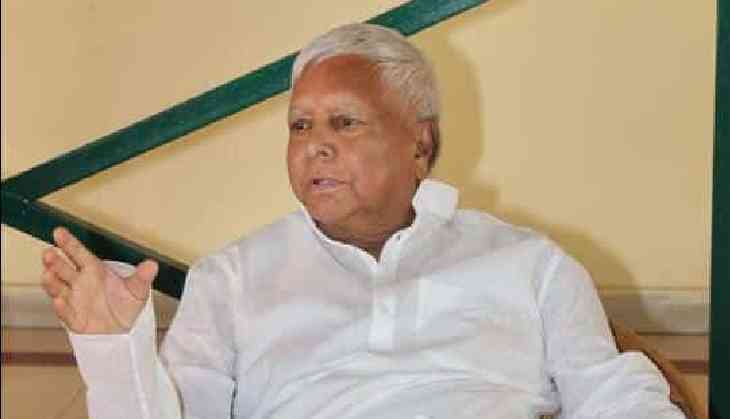 Lalu was reacting to Centre's decision to ban PFI
Former Bihar chief minister and Rashtriya Janata Dal (RJD) national president Lalu Prasad Yadav on September 28 reacted to the Central Government's decision to ban the Popular Front of India (PFI).
He demanded a ban on the Rashtriya Swayamsevak Sangh (RSS) as well.
"PFI is being investigated. All organisations like PFI, including RSS should be banned and an investigation should be done," said Prasad.
Terming RSS a 'worst organisation', the RJD president alleged that the BJP-led Central Government is only targeting Muslim organisations.
"First of all, ban the RSS, it is a worse organisation than that. If you get anything, then take action," he said.
Continuing his attack on the Centre, Prasad said that the situation in the country has become worse due to unemployment and inflation.
The Ministry of Home Affairs (MHA) on Tuesday night made the announcement through a notification declaring "the PFI and its associates or affiliates or fronts as an unlawful association with immediate effect".
Along with PFI, the ban was also imposed on its fronts including Rehab India Foundation (RIF). Campus Front of India (CFI), All India Imams Council (AIIC), National Confederation of Human Rights Organization (NCHRO), National Women's Front, Junior Front, Empower India Foundation and Rehab Foundation, Kerala as an "unlawful association".
The National Investigation Agency, Enforcement Directorate and the state police forces jointly coordinated searches at the houses and offices of the PFI leaders and members across India.
Searches were conducted at 93 locations in 15 states of India in which over 100 activists of the Popular Front of India (PFI) were arrested.