One man's effort to track and bring back stolen artefacts from India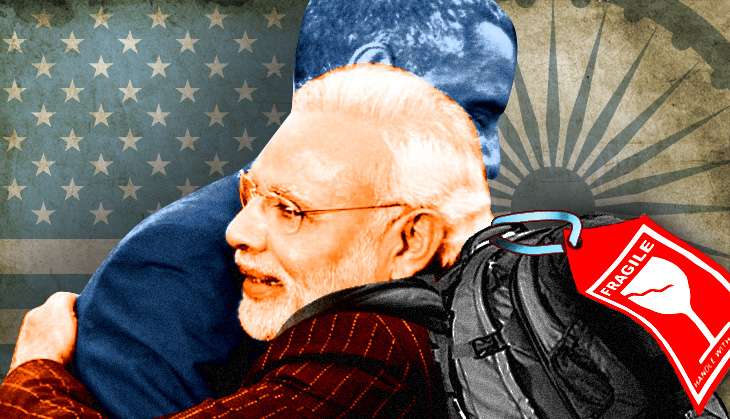 News peg
US returns 200 artefacts worth $100 million to India,
Artefact smuggling is a $6 billion industry in India
Many among them were tracked down by a 75-year-old Mumbai-based archaeologist
More in the story
How Prof Kirit Mankodi tracks smuggled artefacts
How he got PM Modi\'s attention on the issue
How official apathy has turned India into a heaven for smugglers
He has been busy tracing smuggled ancient artefacts of India for over a decade now. This 75-year-old archaeologist has even traced several such artefacts to Europe and the United States of America. He has been working in association of the US Homeland Securities to track artefact smuggling and their movement. Today, Prof Kirit Mankodi, a Mumbai resident is a happy man.
His efforts for over a decade are now bearing fruits as Prime Minister Narendra Modi, who is currently in the US, will bring back 17 such ancient artefacts smuggled from India over decades. The American authorities will return a total of 200 such stolen and smuggled antiques and artefacts in a phased manner in months to come.
Antique Smuggling In India
"This is one of the memorable days in my life. It is really great to see the results of my efforts. What more can one ask for when the Prime Minister himself is bringing ancient treasures back to the country. It is indeed a true recognition of my efforts," says Prof Mankodi. He is flooded with telephone calls congratulating him for his work.
Smuggling sculptures, paintings and artefacts smuggling is the most lucrative business in India. The annual turnover of this criminal syndicate is estimated to be to the tune of $ 6 billion. "Because Indians aren't too bothered about historic and cultural heritage, international smugglers have a free hand here. Madhya Pradesh, Rajasthan and Tamil Nadu are the heavens for antique smuggles," he says.
Interestingly, Prof Mankodi wrote to PM Modi informing him about artefacts smuggled from India, which were traced to the smugglers in the US. They have been recovered and were in the custody of Indian Counsel General to USA. "I had requested the PM to bring them back with him when he will go to the USA. It is easy for him to get them back on his plane, rather than bringing them back by any other means. It seems that PM Modi has responded to the letter written to him two years back," Prof Mankodi says.
HOW THE ARTEFACTS WERE TRACKED
Prof Mankodi taught archaeology at the Pune University. After retiring, in 2005, he began helping the Archaeological Survey of India (ASI) in excavating and identifying artefacts across the country. During this period, Prof Mankodi realised that several artefacts had been smuggled out of the country and sold in international markets.
"There are many people in the world who want to have these ancient artefacts as a status symbol. They are ready pay any amount to get them. But they are unaware that these are smuggled artefacts. So, I decided to track such smuggled artefacts and inform buyers about the theft. I appealed that these artefacts be deposited with the police of their country," Prof Mankodi says. He also runs www.pluderedpast.in where he regularly uploads the details of stolen antiques.
Many of the smuggled artefacts were advertised in art magazines and auctioned in across Europe and the US. Sources say that a special team of ASI left for US on 2 June to authenticate these artefacts, which were seized by the US Homeland Security from an international smuggler in New York. The seizure was done based on the information provided by Prof Mankodi.
OFFICIAL APATHY
"We have a stringent law Registration of Antiques Act, 1972. But it is hardly implemented. According to the Act, one who possesses any antique is duty bound to register it with ASI, so that it can be restored back with the owner once retrieved from smugglers," Prof Mankodi says
"There is a huge bureaucratic apathy and the ASI has not made any effort to create a database of the smugglers or stolen antiques. Thousands of stolen antiques are languishing in the US because of bureaucratic apathy, even though the US wants to return them," he adds. This is the main reason why India has very poor history of recovering stolen antiques.
The ASI controls 3,500 monuments of national importance, out of which 25 are World Heritage sites. However, there is hardly any effort to protect these sites. Prof Mankodi has suggested that ASI authorities make a page on their website where one can upload detail information about stolen antiques.
"If we have detail information about stolen antiques such as FIR number, police station and photographs, they can be uploaded on the website and innocent buyers can be warned in advance if they happen to buy them. But this is yet to happen," Prof Mankodi said. Prof Mankodi has launched a website www.pluderedpast.in where he regularly uploads the details of stolen antiques.