Note ban may hurt us more in the long run: Meera Sanyal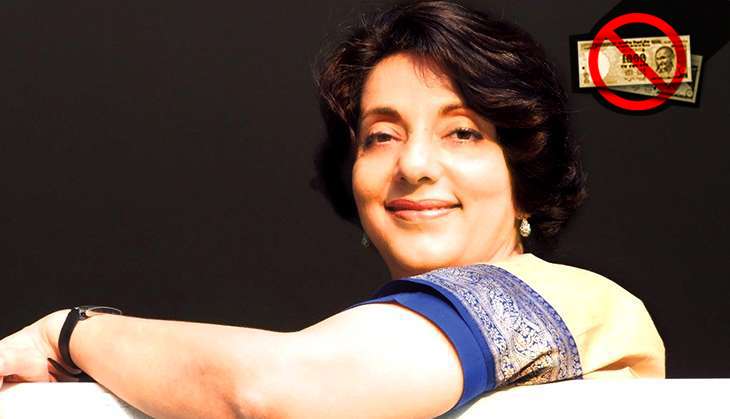 The unprecedented move by the Narendra Modi government to demonetise notes of high denomination has already taken a high toll on the people. While the human cost of the policy manifested faster, the economic collateral is slowly coming to the fore - from delay in wages to food inflation.
Catch earlier spoke to academics who were apprehensive about demonetisation, especially its execution. Now we had a word with Meera Sanyal, banker and national executive member of Aam Aadmi Party, who also foresees a suffering for the Indian economy. Significantly, Sanyal tells us that long-term consequences of demonetisation could be worse than the short-term ones.
Here are some snippets from the interview:
Sourjya Bhowmick (SB): Amid reports that cash dependent sectors such garments, agriculture markets shutting down, is the economy going toward a big loss, in terms of output and production?
Meera Sanyal (MS): Yes. Essentially the working capital has been sucked out of the entire economy. As a result, every business, farm and household is facing a liquidity crunch. They have money but it has been impounded - and because of the shortage of new currency and restrictions on withdrawals - people are not able to access their own money which they need to get on with their business or lives.
SB: How badly is it going to affect the economy in the short-term/long-term?
MS: There will be short-term pain, but the long-term consequences could be worse. Examples of the short-term consequences that are already visible - small businesses, traders, shopkeepers and daily wage workers have suffered losses for the past 10 days as sales have fallen drastically and no one can pay their staff. The death of 55 people in bank queues is a tragedy.
In the next fortnight if the liquidity squeeze continues, sowing of the Rabi crop will be affected. In the longer term, Supply chains across the economy will be affected, orders will not be fulfilled or honoured, exports especially from small and medium sized enterprises (SMEs) will fall and job losses will mount. Already some economists are predicting that GDP growth could fall to 0 % in the next six months
SB: Will demonetisation help the economy in any way? I read a report that says flushing out of black money/fake currency would lead to an increase in economic growth and decrease in inflation.
MS: For the positive effects - if black money is flushed out and people declare higher incomes and pay higher income tax, that would help improve tax to GDP ratio and improve direct tax collection. The problem is that reports indicate that a thriving market has already emerged for conversion of black money into gold, foreign exchange etc - which means that we would have subjected our people to great hardships and our economy to a massive shock for no benefit.
SB: When can we expect the economy to stabilise?
MS: There is no clarity from the government on the plans or timelines as to when there will be sufficient cash for people to freely withdraw their own money. It seems they have not adequately planned and there are not sufficient new notes to remonetise the system. Basis current indications it could take several months to stabilise - which would be catastrophic for the economy.
SB: Which sectors are likely to be hit the most due to demonetisation?
MS: The entire economy is going to suffer. Farmers, small businesses and the poorest daily wage earners will be hardest hit.