No permission for suicide: has Fadnavis got a new deal for farmers?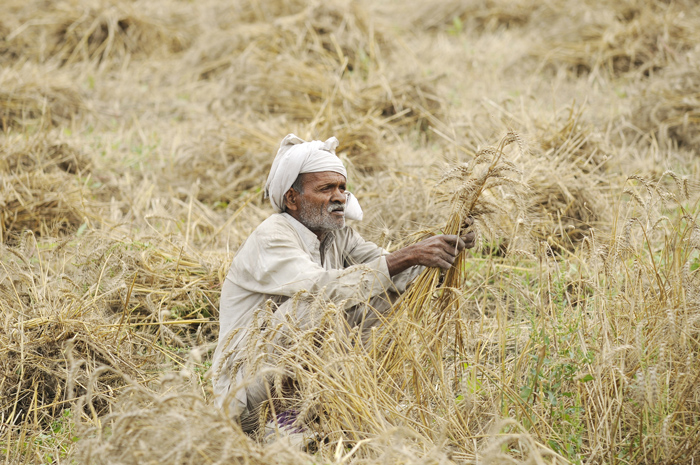 The problem
Over 1,300 farmers committed suicide in Maharashtra in the last 6 months
Till now, state governments had only one solution for farmers\' distress: loan waivers
The Devendra Fadnavis government is firm that it won\'t give any more loan waivers. It wants to make farmers self reliant
The plan
The government wants to give farmers a soil health card. Farmers will also be given timely information on weather patterns
It plans to provide farmers easy access to financial assistance
In the past six months, over 1,300 farmers have committed suicide in Maharashtra. According to the data released by the National Crime Records Bureau, Maharashtra accounted for 1/3rd of all the suicides in India in 2014.
Successive governments in Maharashtra have had a single-point approach towards farmers woes: loan waivers. But the loan waivers have had very little impact and farmers continue to commit suicide.
The Devendra Fadnavis government has decided to change this policy and adopt a fresh approach.
The Congress and NCP, and even the BJP's alliance partner Shiv Sena, were up in arms demanding that Fadnavis announce a loan waiver but the chief minister did not budge. He maintained that he would not go for quick-fix measures like loan waivers. Instead, he wants to move towards making farmers self-reliant.
Farmers continue to commit suicide despite repeated loan waivers. Fadnavis wants to adopt a fresh approach
Fadnavis is right. Loan waivers have had a limited impact especially as many farmers are in debt to money lenders not banks. The other problem is that if the land title is in a father's name but it is the son who commits suicide in despair, there is no compensation.
So what is the chief minister's breakout plan?
Fadnavis' roadmap for farmers
Issue: At present many farmers complain about black marketing of seeds, particularly cotton and soybean, as well as the unavailability of fertilisers.
Solution: Every farmer will be given a soil health card as it will help them assess the quality of soil, sowing time and optimal fertiliser usage. To make this possible, soil testing labs will be set up in every Taluka and seed testing labs in every district.
Issue: One of the key reasons behind the woes of Maharashtra's farmers is the lack of timely access to loans and governmental assistance. As a result, they end up borrowing from private money lenders at interest rates as high as 24 to 36 percent.
Solution: Easy access to financial help at low interest rates from nationalised banks. The government has proposed 90% grant for drip irrigation initiatives for dry land farming, 50% subsidy at 3% interest for "Net Sheds" and grants for solar-based agri pumps.
Issue: Very often, farmers don't get results according to the work they put in. This could be because of a number of reasons such as unpredictable weather or soil condition.
Solution: The government plans to rope in agriculture universities to help the farmers figure out which crop to sow and which fertilisers to use and in what amounts. It also plans to make timely and accurate weather data available to farmers.
Issue: Even when farmers do manage to get a good yield, poor storage facilities make this a futile exercise.
Solution: The new policy aims to enhance storage capacity and have a marketplace in every district and hold an Agri Expo regularly.
Selected districts
The Fadnavis government has decided to implement its plan on a pilot basis. It intends to identify distressed farmers in two districts - Yavatmal (Vidrabha region) and Osmanabad (Marathwada region). These farmers will be given special attention in the form of counselling and immediate financial assistance.
"The objective is to take these farmers out of their suicide mentality. The results from these districts will be assessed after a few months. If there is a positive impact, the plan will be implemented in all the areas hit by the agrarian crisis," said a Mantralaya official.
Hitches
"The CM has chalked out a long term plan to address the crisis. We should give the government some time to implement it. After one year we can do an audit done to gauge the impact," Kishore Tiwari, leader of the farmers advocacy group, Vidarbha Jan Andolan Samiti (VJAS) said.
However, Tiwari agreed that while implementing this long term vision, the government should not be ignorant of the immediate measures that need to be taken to address the farmers' woes in the state. Or else more farmers will continue to end their lives.
According to a rough estimate, the Maharashtra government would require at least Rs one lakh crore to complete pending irrigation projects. Without completing these projects the irrigation potential of the state is unlikely to be achieved.
At present the total irrigation potential of the state is around 18%. The state is under a debt of around Rs 3 lakh crore, which will be a big obstacle for Fadnavis.
Another problem is changing the mentality of officials. Officials at every level and in every department avoid rural postings. When they do get posted in a rural area, their main aim is to get away. This affects the implementation of government schemes.