Sopore killings: a chilling echo of the '90s in Kashmir
Catch Team
| Updated on: 13 February 2017, 3:15 IST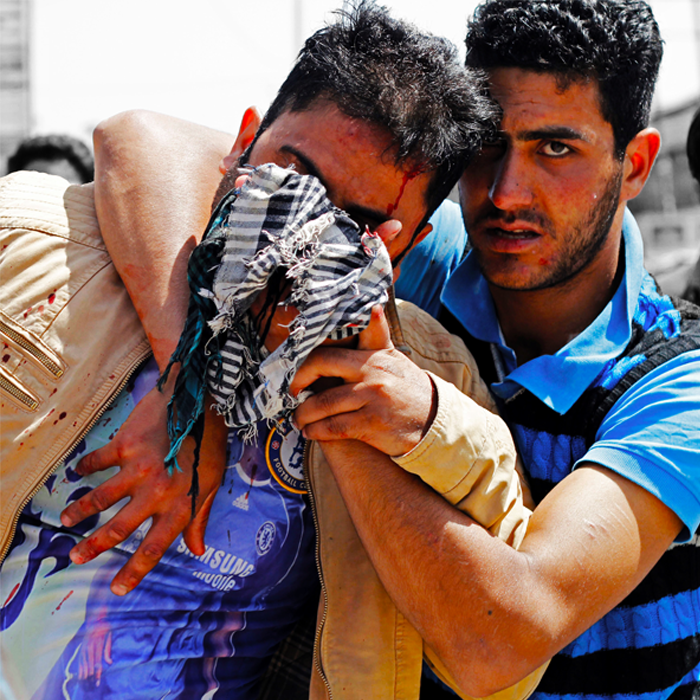 The play
Killing of six men by unknown gunmen in Sopore.
Attacks on cellular towers.
The pieces
A new militant outfit, Lashkar-e-Islam.
Hurriyat blames security agencies, police renegade militants.
The puzzle
No one has owned four of the killings.
Who benefits from all this?
It has been three weeks since a spate of mysterious killings began in Kashmir. There are still no credible answers.
What started on 25 May with attacks on telecom towers, which brought the valley to the point of a communications breakdown, has metamorphosed into mysterious targeted killings of former militants and separatist sympathisers.
Six people have been shot dead in north Kashmir's Sopore town; the last of the murders took place on consecutive days last week.
And except for the first two killings, which were owned by a new militant group called Lashkar-e-Islam, nobody has taken responsibility for these deaths.
Who is behind these killings? And what is being sought to be achieved through them?
Truth-seeking
There are no easy answers as the truth remains a closely guarded secret, or shrouded in the mist of the valley's many narratives.
Separatist groups, including Hizb-ul-Mujahideen and Lashkar-e-Taiba trace the murders to Defence Minister Manohar Parrikar's recent statement that he would prefer the use of terrorists to kill terrorists as a strategy to fight terrorism - the so-called 'Kaante se Kaante Nikalna' policy.
As proof, Hurriyat cites the spate of killings of former militants and known sympathisers of its separatist cause.
The truth remains a closely guarded secret, or shrouded in the mist of the valley's many narratives
One such sympathiser was Sheikh Altaf-ur-Rehman, 45. He was a member of the Hurriyat faction led by Syed Ali Shah Geelani with ties to militant groups.
In the past, Altaf had been jailed several times under the Public Safety Act, once for allegedly plotting an attack on the former J&K Chief Minister Ghulam Nabi Azad.
He was shot dead on 9 June as he walked down the main street of his neighbourhood, New Colony. He was a pharmacist and was returning home after night duty at the town hospital.
Altaf's killing was followed by three successive murders starting 13 June. Khursheed Ahmad Bhat, 35, previously booked by the police in several cases of stone throwing; Mehraj-ud-Din Dar, 37, a former JKLF militant; Ajaz Ahmad Reshi, 36, a former Harkat-ul-Mujahideen militant.
All were shot point blank. In Reshi's case, a dog chasing the fleeing gunmen was also shot dead.
The official stand
Security agencies have put the killings down to infighting among militants. DIG, North Kashmir, Garib Dass, says the killings are the handiwork of Lashkar-e-Islam which, according to him, is a breakaway group of the Hizb-ul-Mujahideen.
"Lashkar-e-Islam is behind all six civilian killings in past three weeks," Dass says.
The police has now put up posters across Sopore announcing a reward of Rs 10 lakh each for information leading to the capture of two militants Abdul Qayoom Najar and Imtiyaz Ahmad Kandoo.
Najar is the oldest active militant alive in Kashmir, the only militant from the early 1990s. He has been a top Hizb commander, and the police suspect he now heads Lashkar-e-Islam.
But what caused Najar's break-up with Hizb? According to police sources, it was the culmination of long-running differences over 'operational matters' between him and the Hizb supremo Syed Salahuddin.
"Najar wanted more operational freedom which was denied to him. Hence, the bitter falling out," sources in the police said.
As proof, they cite the Lashkar-e-Islam's response to Hurriyat's accusations of being government agents.
Both Hurriyat factions, the militant conglomerate United Jihad Council and the Lashkar-e-Taiba dissociated from the outfit, say the group was floated by 'Indian agencies'.
Lashkar-e-Islam responded that they were the genuine mujahideen and urged Salahuddin 'to probe their credentials properly'.
Evening prayers in mosques have been advanced by half an hour; curfew is imposed for the night
At the same time, they blamed members of Geelani's Hurriyat faction of orchestrating the killings of four militants including a top commander.
"We know who were involved in the killing of Maulvi Hilal (a top Lashker militant). So, we request you (Geelani) to probe your ranks," Lashkar-e-Islam spokesman Abu Sariq said in a statement to the media.
"We also have evidence regarding the involvement of some people in the killing of (militants) Javid Salafi, Adil and Rashid. Do probe this after enquiring from your members," he advised Geelani.
Hurriyat has dismissed these statements as 'plants' by the security agencies to sow confusion among the separatists.
Hizb has sworn revenge. "We will not spare the killers," it said in a statement soon after the assassination of Altaf.
Living in fear
All this has created a frightening scenario in Sopore. The killings are a chilling echo of the 1990s when people lost their lives for no reason and the perpetrators faded into woodwork.
Some of this tension has now started radiating outwards from Sopore, spilling over into Srinagar, where an attack on a telecom tower led to a brief collapse of the telecommunications system.
In Sopore, the streets are rife with rumour and fear. People look over their shoulders, are restrained in their opinions and, if possible, prefer to stay indoors. The roads, as a result, are deserted even in late afternoon.
Evening prayers in mosques have been advanced by half an hour; curfew is imposed at nightfall and remains until dawn.
The worsening state of affairs has forced the Hurriyat factions to close ranks. On their call, the valley observed a complete shutdown against the unfolding situation on Wednesday.
Now, Hurriyat has also called for a march to Sopore on Friday.
But the mystery is far from resolved, taking its toll on the valley's first tourist season since last year's devastating floods.
The dominant narrative in the valley blames 'government agencies' for the dangerous turn of events.