Mining, money & mafia: why journalist Sandeep Kothari had to die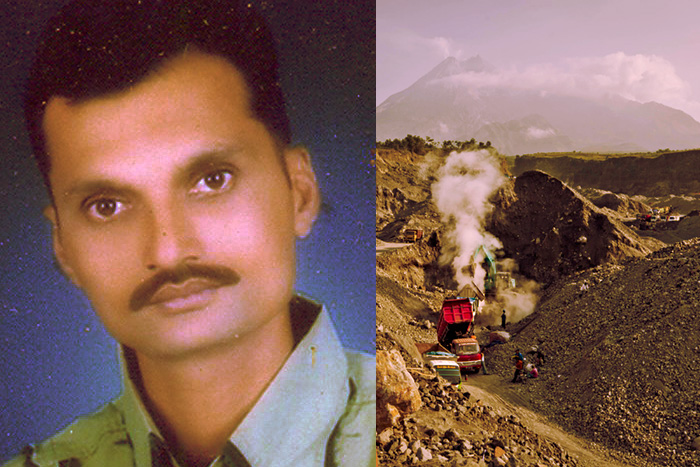 The murder
Journalist Sandeep Kothari\'s charred body was found at a farmhouse in Nagpur on 21 June.
Kothari, from Balaghat district of MP, was exposing the sand mining mafia in the region.
Police say he was abducted on 19 June, by men who rammed into his bike with a car.
Three people have been arrested.
The reasons
Apart from taking on the mining mafia, Kothari had filed a case of fraud against a chit fund company.
One of three arrested is a director of the chit fund company.
Some reports suggest the murder is a case of personal animosity over property.
The stakes
Balaghat is one of the most mineral-rich districts in the country.
Sand mining is a huge part of the district economy; most of it is done illegally.
The state govt plans to denotify areas, hoping the mafia will pay royalty.
One of the last posts made by journalist Sandeep Kothari on Facebook turned out to be devastatingly prophetic.
"Azadi ki kabhi shaam nahi hone denge,
Shahidon ki kurbani badnaam nahi hone denge,
Bachi ho jo ek boond bhi garam lahu ki,
Tab tak Bharat Mata ka aanchal nilaam nahi hone denge."
("Freedom shall never fade into dusk/ martyrdom never be degraded/ till there is even one drop of warm blood in us/ we will not let the motherland be sold off.")
On Sunday, 21 June, Kothari's body was found near a farmhouse in Butibori, Nagpur, Maharashtra, charred and burnt.
He had indeed fought till the 'warm blood' had been leached out of him, but it's quite unlikely his martyrdom will stop his native land from being exploited and sold off.
Kothari was a freelance journalist from the Balaghat district of Madhya Pradesh. The 40-year-old used to write for several Jabalpur-based dailies. Some reports say he owned a local paper himself.
However, his primary focus as a journalist was the illegal mining mafia active in Katangi and Tirodi. Kothari was also fighting a legal battle against chit fund company Green Revolution Marketing Private Limited for alleged fraud.
All of this had earned him committed enemies.
According to the police, Kothari was going to Umri village with his friend Lalit on the night of 19 June, Saturday, when his motorcycle was rammed by a four-wheeler.
This is the second time this month that a hinterland journalist has been killed for opposing mining mafias
Several men got out, chased away Lalit, and abducted Kothari. His body was found dumped a few hours later. The Police have arrested three persons in the case - Rakesh Nasvani, Vishal Tandi and Brijesh Duharwal - and suspects they were involved in illegal mining and running chit fund scams. All of them hail from Katangi tehsil in Balaghat district, where Kothari also hailed from.
The police has seized the car which was allegedly used by the accused.
One of the accused, Vishal was a director of the chit fund company. His brother, Vikrant Tandi, was the manager. Preliminary enquiries suggest they had been pressurising Kothari to withdraw a case of illegal mining he had filed in a local court. Kothari seems to have paid the price for not relenting to their demands.
This is the second time this month that a hinterland journalist has been killed - and burnt - for opposing mining mafias. A couple of weeks ago, journalist and social media activist Jagendra Singh was allegedly burned alive in Shahjahanpur, Uttar Pradesh. A politician, whom Jagendra had accused of corruption, and five policemen have been charged for the crime.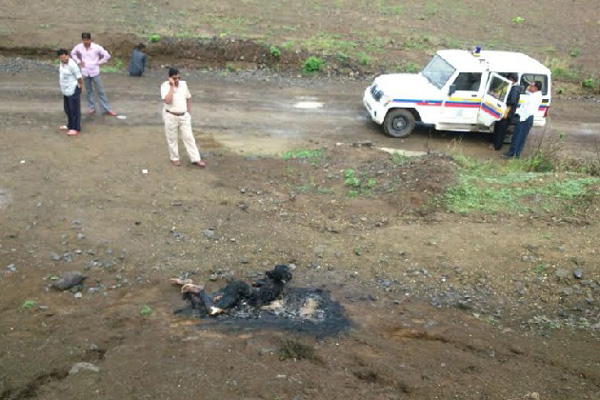 In Kothari's case, the police are not ruling out any possibility so far. "We are investigating the case from all angles and a police team is camping in Nagpur. It will be premature to conclude the exact reason behind the kidnapping and killing," sub-divisional officer of police (SDOP) JS Markam told PTI in Balaghat.
The mineral trove
Located in the southern part of Jabalpur division, Balaghat is a district roughly the size of the US state of Nebraska.
About 80% of India's manganese production comes from Balaghat. The country's largest copper reserves have recently been discovered in Malanjkhand area of this region.
Balaghat is also rich in minerals like bauxite, marble, dolomite and limestone. However, it still ranks among the poorest districts in the country.
It depends largely on funds from the state government's Backward Regions Grant Fund Programme, despite its rich mineral wealth.
Unrestrained sand mafia
Even sand is worth its weight in gold in Balaghat. Only nine out of the 40 approved sand mines had the licence to operate till June last year.
The rest were being mined illegally, despite no clearance from the environment ministry. Work hasn't stopped in the other nine mines, even after the term for their licences got over.
The brazenness of the sand mining mafia is a fact of life in Balaghat.
Apart from Katangi and Tirodi, the mafia rules the roost in areas like Khairlanji, Bonkatta, Lalbarra, Panbihar, Amoli, Khari and Mohgaon, among several others.
Even the basin of Wainganga river, and Padriganj area, near the district headquarters are not being spared.
Authorities seem to have little say in the area. The roads themselves are mute testimony - marred deeply by criss-crossing scars of dumpers overloaded with sand.
Violence related to mining is disturbingly commonplace in the area. Umri village-the place Kothari was headed for on the fateful night he was abducted - witnessed a brutal attack on the SHO of Muram last month. Earlier in the year, in February, Vidyadhar Tiwari, one of the mafia satraps in the region, was booked under the National Security Act. And former BJP MP Sanjay Sharma's brother-in-law allegedly shot two people at their home because of a rivalry over mines in June 2012.
The bewilderment of government responses
Despite this, rather than cracking down on illegal mining, the state government is all set to give a legal cover to illegal sand mining in the whole state. The plan is to denotify the sand mining areas, hoping the mafia will pay royalty.
This seems a patently misguided idea. The move would even entail denotifying areas of the Chambal Wild Life Sanctuary and the Son Alligator Sanctuary, where illegal mining is currently being practiced with impunity.
As Ajay Dubey, an environment specialist, says, "Almost 7.5 thouand square metres of forest land has already been ruined in Madhya Pradesh. The security apparatus of the state is very culpable for this. The government should not denotify forest land for the mafia. It should instead rein in the mafia and monitor the area through a GPS system."
No canaries in these mines
But the political will for this is woefully missing.
Few political parties can claim to have their hands clean when it comes to the murky business of illegal mining.
The state Congress has alleged a 17.9 acre mine was illegally allotted to BJP Chief Minister Shivraj Singh Chouhan's wife, Sadhna Singh, in 2007. The mining portfolio was with Chouhan at that time.
The Congress claims to have documentary evidence to support this, and is demanding the CM's resignation.
Balaghat is rich in minerals like manganese, copper, bauxite, marble and limestone, but is a very poor district
At least three ministers in the current state cabinet have stakes in the mining industry. BJP MP Ganesh Singh, too, is linked to mining through his brother.
However, many in the Congress' own flock are neck-deep in mining. Party MLA Sanjay Pathak is said to have several mines on lease in the name of Nirmala Minerals Pvt Ltd.
Panchratna Chaturvedi, brother of Congress leader Satyavrat Chaturvedi, is involved in a mining company named Khajuraho Minerals.
Former MLA Narayan Tripathi, who joined the Congress from the Samajwadi Party, also has a mine on lease.
The hazards of whistle blowing
It would be an understatement to say, taking men like this on is not easy.
Kothari was tarred by several allegations himself. But, in the absence of proof, much of this seems to have been an intimidation tactic against him.
Three years ago, unusually, a police force that has never been known to act against known bahubalis or local muscle men, expelled Kothari from the district.
He returned, only to be accused of rape. He had come out of jail on bail just four months earlier, after a judicial remand of 18 months.
However, many local journalists say he had been framed falsely in these cases by the mafia.
Some of the cases are so flimsy they certainly seem to indicate this. Amongst other things, Kothari had cases against him for burning his own car, creating a brawl, and thieving water from irrigation pipes.
Some media reports also suggest his murder was the result of personal animosity over a property deal.
Future in the dark
Balaghat, where Kothari came from, is the district with the maximum forest density in Madhya Pradesh. It is also the gateway to the famous Kanha National Park. It has over 85% forest area, which is home to several rare flora and fauna.
But with over three lakh neglected tribals, the jungles of Balaghat are often a Maoist hub too. Maoists had threatened villagers, ordering them not to celebrate Republic Day last year.
Sadly, Kothari's sacrifice is unlikely to make a dent in this world. The destiny of Balaghat continues to be at gunpoint - whether Maoist or mafia. Its greatest wealth has been turned into a curse.
- with inputs from Rajasthan Patrika