Mentally challenged woman kept chained in dingy room by family for 35 years, rescued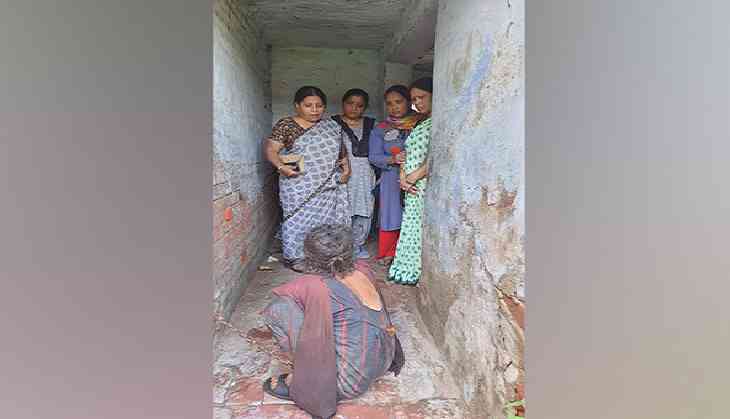 mentally challenged woman rescued
Sapna, now 53, was kept shackled in chain in a dingy room by her family members for the past 35 years was rescued by a non-government organization (NGO). Sapna, a resident of Mohammadabad in Tundla, Uttar Pradesh, had been held captive by her father since she was 18 years old.
The mentally challenged woman was rescued by members of NGO Seva Bharati, under the leadership of Bharatiya Janata Party Hathras MLA Anjula Mahaur.
According to the villagers, she was fed by the family through a crack in the door and was provided with water for her bathing through the window.
MLA Mahaur said that she came to know about Sapna through a member of the NGO about a month ago.
The woman has been admitted to the mental hospital in Agra for treatment.