Maneka starts drive against forced C-sections, scepticism over implementation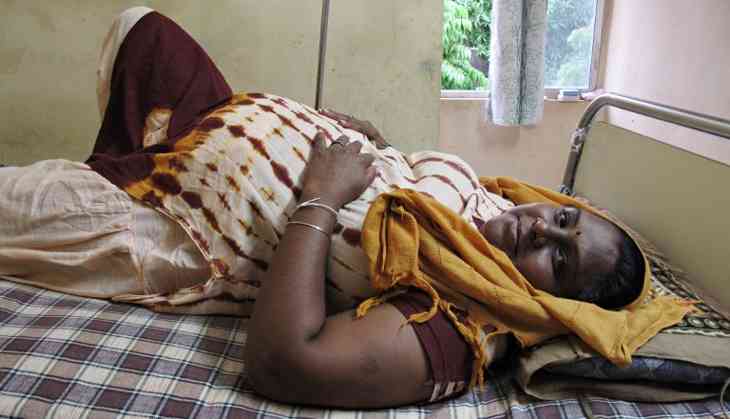 In a move to fight the growing trend of Caesarean section deliveries in India, Union Women and Child Development Minister Maneka Gandhi has written to Health and Family Welfare Minister JP Nadda. She has suggested that private hospitals empanelled with the Central Government Health Scheme (CGHS) should be mandated to display the data of C-section and normal deliveries.
Gandhi has further demanded that the Health Ministry should direct state governments to conduct audits of private hospitals periodically, to ensure unnecessary procedures are not being conducted.
Activists sceptical
While the move is a commendable way to combat the decades-long rampant malpractice of forcing pregnant women into C-section deliveries for monetary or convenience purposes, the ability of execution is something that women's rights activists are questioning.
Women's rights activist Madhu Kishwar told Catch: "This malpractice has been going on for so long now. Hospitals and doctors, in order to earn more money, force women to go into C-section surgeries. Normal deliveries cost way less. Also, doctors prefer not to be called on off days or odd hours, and perform C-sections when convenient to them, putting the lives of lakhs of women in danger.
"Though this may be a good move, the execution of it is something that the government is not capable of. The government does not have the ability to keep checks on malpractices in its own hospitals; how are they planning to keep checks on private hospitals? This problem has become way too big and passing such orders now may be too little, too late.
"Private hospitals can always forge their numbers. There is no way to determine what the real numbers are. If this order isn't executed properly, this can lead to large-scale corruption."
National Commission for Women (NCW) member Fraheen Malick told Catch: "Doctors, in order to increase the patient's medical bills, perform the unnecessary procedure. In many cases, gynaecologists tell pregnant women that C-section is a better option, only so that they aren't called at inconvenient hours for deliveries. But having said this, I truly welcome this step from Maneka Gandhi's ministry, as it will act as a deterrent to the malpractices happening in some places, if not everywhere. This order should have been passed years ago."
Ministry says it's well-equipped
However, officials within the Health Ministry say that the execution of the order will be well-thought out. A source in Minister of State Anupriya Patel's office told Catch: "We are equipped to handle the execution of the order. Government health inspectors already keep a check on the functioning of private hospitals. It will get even stricter now. More inspectors will be commissioned.
"However, participation from the civil society is also of utmost importance. If pregnant women are being forced into C-sections, they must make complaints."
Adverse impact on women's health
Unnecessary C-section deliveries have many adverse effects on women's health, including a delay in recovering from post-partum pain, excessive bleeding, abdominal discomfort, infection of the lining of the uterus, or infection in the urinary tract, or even blood clots and adhesions.
Women who have Caesarean deliveries are at increased risk of chronic pelvic pain and bowel obstruction.
Additionally, C-section babies are prone to have breathing problems around the time of birth, and may experience asthma in childhood and adulthood. A C-section puts a woman at a higher risk for future ectopic pregnancies, including a type known as "caesarean scar pregnancy". Her fertility is lower than a woman who has a vaginal delivery.
According to the National Family Health Survey (NFHS) 2015-16, conducted in 15 states and UTs, the rate of C-section surgeries in some states is as high as 74.9%, whereas the World Health Organisation (WHO) norms prescribe C-section deliveries to be at 10-15% of the total number of deliveries in the country.
According to the WHO, there is a 16.7% rise in C-section deliveries in India every year, which is one of the highest in the world.
NFHS data also says that Telangana has the highest number of C-section deliveries in the country, with 74.9% babies born via C-section in private hospitals. Over 40% of the deliveries in Bihar are C-sections, while 58% of deliveries in Maharashtra are done through C-section procedures.