Kisan Mukti Sansad demands a total loan waiver, say govt has abandoned them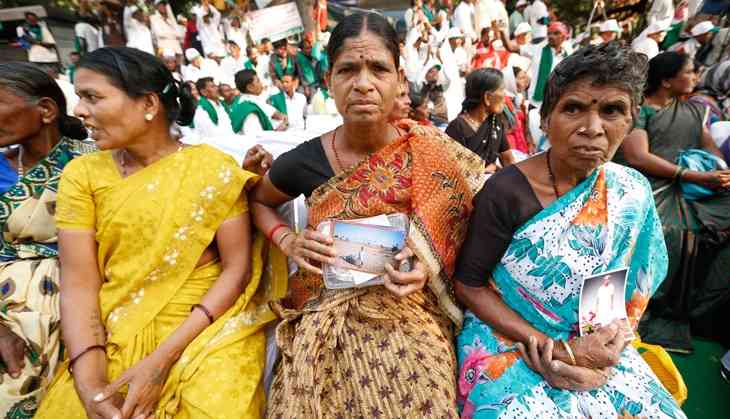 (Manas Gurung/Catch News)
From across the country, thousands of farmers have been streaming into New Delhi to ensure that their voices are heard and their demands are met in one of the biggest marches for farmers' rights in recent times.
On 20 November, over 50,000 farmers affiliated to over 180 organisations participated in an an open mock parliament session called Kisan Mukti Sansad to voice grievances under the banner of All India Kisan Sangharsh Coordination Committee (AIKSCC). More importantly, two bills were passed to tackle farmer debts.
Their demands are simple: debt relief and remunerative prices. This would mean instead being driven to suicide, as lakhs have been year after year farmers are actually ensured a decent living income by getting a fair price on their produce.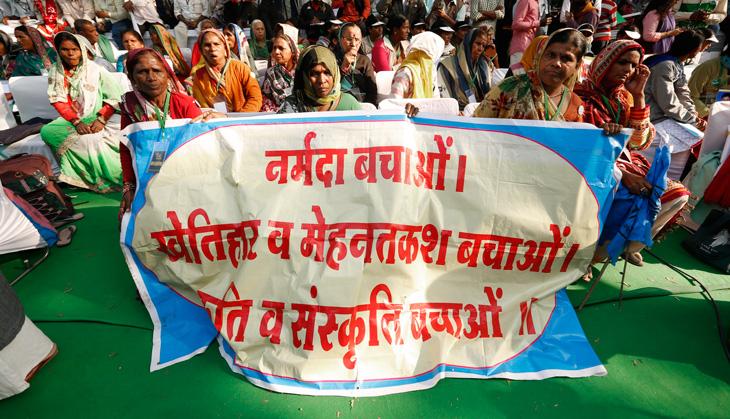 Manas Gurung/Catch News
The two bills passed by 'the parliament' were the Kisan Karj Mukti Bill, 2017 (Farmers Freedom from Debt Bill, 2017), and The Farmers' Right to Assured Prices for Agricultural Produce Bill, 2017. These were presented by AIKSCC P resident Hannan Mollah and Raju Shetty, Lok Sabha MP and president of Swabhimani Shetkaari Sangathan respectively.
According to AIKSCC leaders, the bills will be placed in Parliament as private member's bills by Shetty and Rajya Sabha member KK Ragesh of the CPI(M).
Ending the exploitation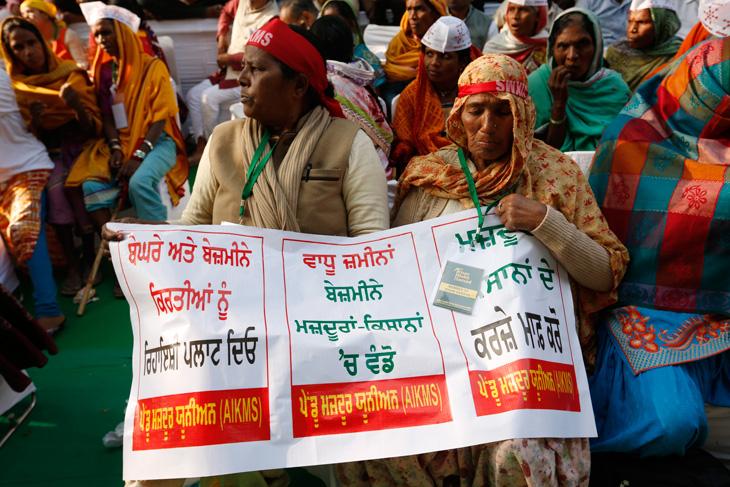 Manas Gurung/Catch News
Blaming the ruling BJP at the Centre for not following though on any of its promises that were included in its election manifesto, the discussions at the Kisan Sanand focused on how the root of the problem is the "steady rise in input costs, like fuel, pesticides and fertilisers and even water, and slashing of subsidies by the government".
Calling the government "anti-farmer", and alleging that it only favours corporates, speakers at the session also hit out at Prime Minister Narendra Modi's faulty launches of demonetisation and Goods and Services Tax (GST) for worsening an already bad situation.
Saying that they will not allow this exploitation to continue and for the government to turn a blind eye year after year, it was decided that farmers will not longer take this indignity lying down and that a comprehensive bill is owed to them to free them from the trap of a debt cycle year after year.