India Tales: locked up without food and water by in-laws, UP woman dies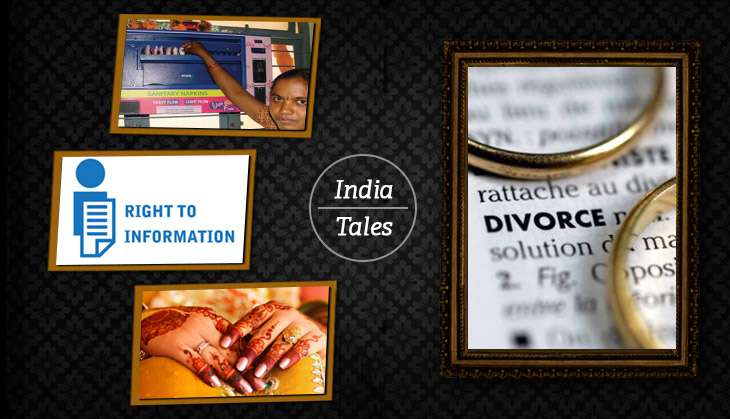 01
Tortured, locked up without food and water by in-laws, UP woman dies
Kajal was wedded to Satish Kumar of Guniyajuddi village in Muzaffarnagar, UP, about 10 months ago. It was not the blissful married life she would have imagined. For soon after the marriage, her husband and his family allegedly started torturing Kajal.
According to the police, the torture became especially severe in the past few months. In mid-June, Kajal was beaten and "subjected to inhuman treatment" and locked up in a barn without food or drink for three days. "She suffocated to death in the heat and humidity of the lockup," said a police official. Kajal was 21.
Apparently, Kajal's in-laws tried to cremate her body quickly and quietly. But someone informed her father and he arrived in Guniyajuddi with his relatives. "On seeing Kajal's family, Satish and his family got scared. They then started fighting. Some villager called the police control room and SHO Kamal Singh Chuahan rushed to the village," said the police official. "We took the body in custody and sent it for post-mortem. Several members of Satish's family are absconding."
It has now emerged that Satish's first wife had also died under "suspicious circumstances". "We are investigating this as well," the official said.
02
State of separation: Kerala sees 130 divorces per day, over 47,000 a year
Kerala witnesses 130 divorces every day or more than five every hour. India doesn't officially collect statistics on divorces. The numbers are based on the number of divorce cases finalised.
In 2014, Kerala finalised as many as 47,525 divorce cases, far more than in any of the six states for which data is available. It's followed by Maharashtra and Karnataka. Of the states for which data exists, Madhya Pradesh sees the fewest divorces.
"Female literacy in Kerala, Maharashtra and Karnataka is above the national average as is women's representation in the workforce. This means women in these states are more empowered, more independent and less likely to stay in broken marriages. Is there a correlation between this and the divorce rate? I think so," said an official in Kerala Women's Commission who did not want to be named.
03
Chhattisgarh RTI activist accuses minister of graft, faces SC/ST Act case
The police in Ambikapur, Surguja, have filed an FIR under the SC/ST Act against RTI activist DK Soni. His crime? He had alleged that Chhattisgarh Home Minister Ram Sewak Paikra has "misused his position" to amass illegal wealth.
Although the police claimed the activist was absconding, sources said he had already been arrested by the Crime Branch from Gandhi Chowk and "handed him over to Ajaak police station".
Soni has alleged, apparently on the basis of information he had gathered through RTI applications, that the minister "has bought petrol pump and properties in the names of his wife, son, daughter and other relatives. The voluntary grant allotted to him for distribution for welfare purposes has also been misused. He has distributed it not to the poor and needy, but given Rs 40 lakhs to the members of a rich family, party officials and workers."
Soni levelled the allegations on 21 June and two days later, one Mahendra Prasad, who is reportedly from the home minister's hometown, accused the RTI activist of "using foul language on caste basis" and filed a complaint with the police. Prasad also alleged that Soni was "practising law on the basis of a fake law degree". Based on Prasad's complaint, the police registered an FIR under the SC/ST Act.
04
Jaipur: over 1,000 sanitary napkin vending machines to be installed
In a progressive move, the Jaipur Development Authority has decided to put up sanitary napkin vending machines across the city. The decision was taken after the few such machines installed in Ajmer, as a pilot project, "received encouraging response", said a JDA official.
The idea is to make sanitary napkins easily accessible for women and adolescent girls so they will be located at places frequented by a large number of women such as schools, colleges, women hostels and hospitals, the official said. "Only 12% women and girls use sanitary napkins. Those who don't use them run the risk of infection and even uterine cancer," the official added.
To begin with, four machines each will be installed in each of the 91 wards, and one machine in each village of the 133 gram panchayats. "The company supplying the machines will be responsible for stocking napkins and taking out the money, while owner of the building where the machine is installed will be responsible for maintenance."