India's unending dry spell: Water riots a looming threat
Sehar Qazi
| Updated on: 10 February 2017, 1:49 IST
India has recorded higher than normal temperature s throughout 2016. Two consecutive monsoons have failed; many parts of the country did not see a drop of rain and a heat wave this summer worsened the situation.
Read: Women forced into sex trade in drought-hit Andra Pradesh
Last week, Phalodi, in the western state of Rajasthan hit 51 degree Celsius (123.8 degrees F).
Around 330 million people are affected by the recent drought that has hit parts of India.
Farmer suicides
India is heavily dependent on monsoon rains which have been poor for the past two years, and the drought only makes it worse.
According to the Central Water Commission, water availability in India's 91 reservoirs is at its lowest in a decade, with stocks at a paltry 29% of their total storage capacity. Nearly 256 districts across India, home to nearly a quarter of population, are impacted by the drought. Some 85% of the country's drinking water comes from aquifers , but their levels are falling according to Water Aid.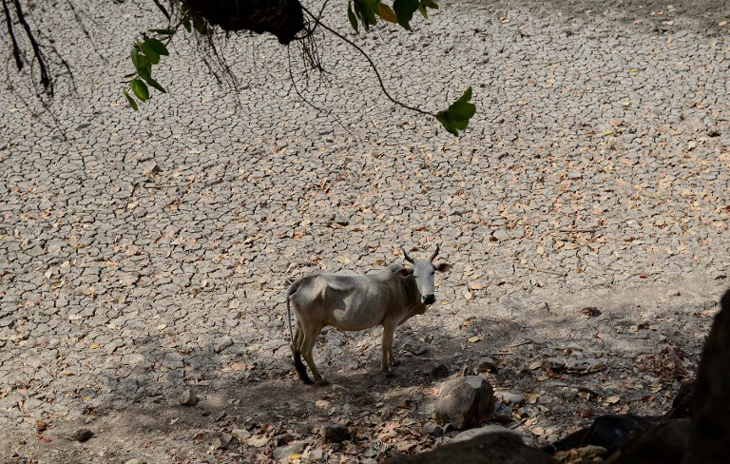 Money Sharma/ AFP Photo
Sanjay Kanojia/ AFP Photo
As of now, 116 farmers have committed suicide due to agrarian reasons.
Kartnataka, Chhattisgarh, Madhya Pradesh, Maharashtra, Odisha, Telangana, Uttar Pradesh, Andhra Pradesh, Jharkhand and Rajasthan are under reeling under drought.
Heat wave
More than 370 people have been killed by severe heat waves . The IMD (Indian Meteorological Department) has issued a red alert for Rajasthan as well as for other states like Madhya Pradesh and Gujarat, where temperature is above average. Globally heat waves are one of the largest causes of weather-related deaths.
Also read- Drought: Should the Supreme Court intervene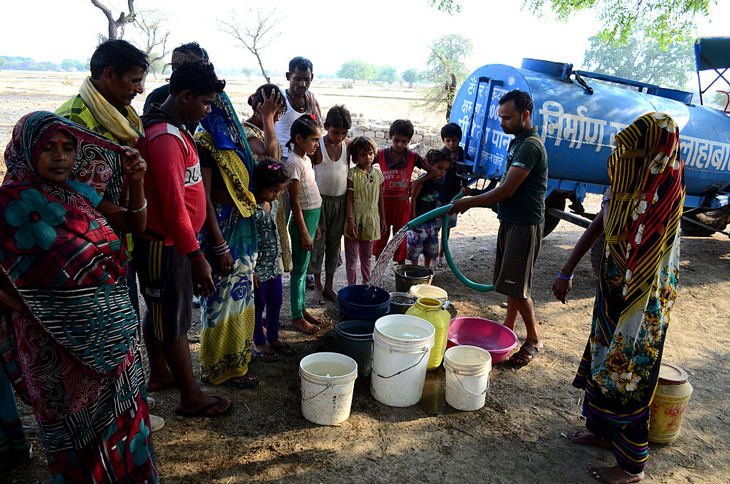 Ritesh Shukla/NurPhoto via Getty Images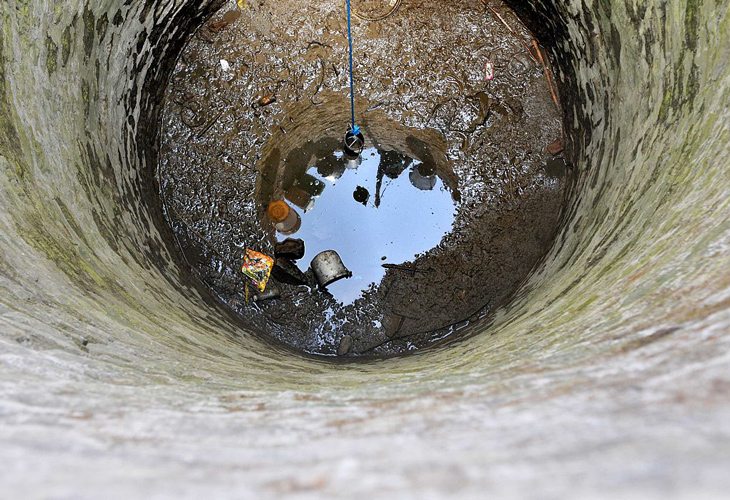 Nitin Kanotra/Hindustan Times via Getty Images
On Thursday, The National Oceanic and Atmospheric Administration (NOOA) in US said that 2016 "could be one of the warmest years of the century".
Given the conditions, we need to act soon.
Water Wars
Days of high temperature have led to acute water shortage in many areas of central and western India, resulting in farmer suicides.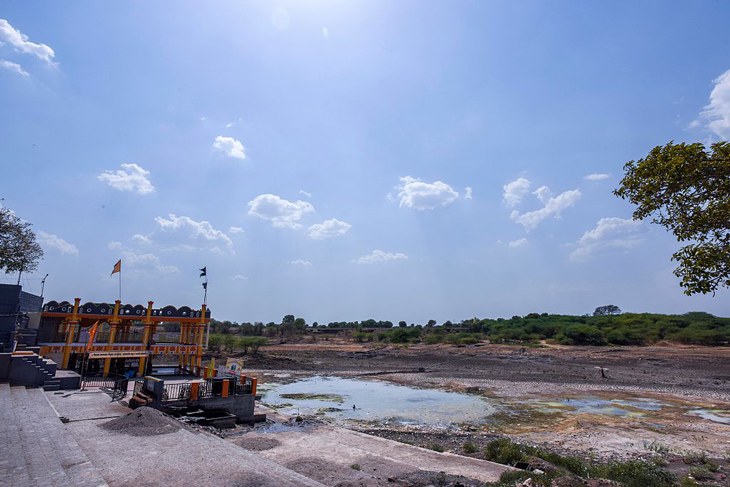 Kunal Patil/Hindustan Times via Getty Images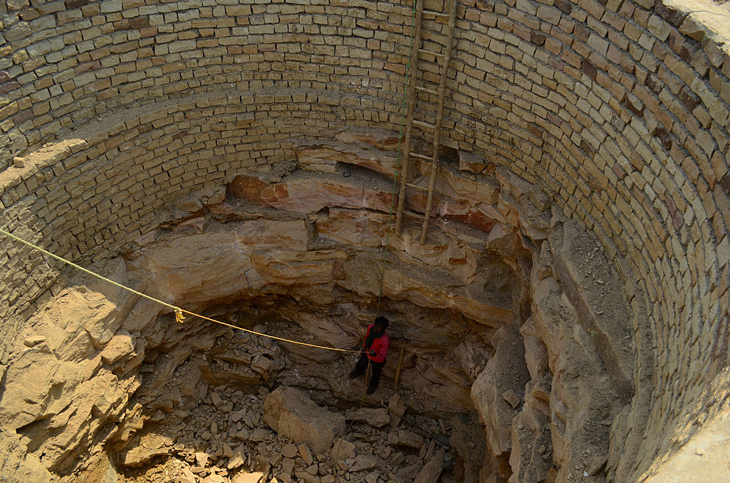 Ritesh Shukla/NurPhoto via Getty Images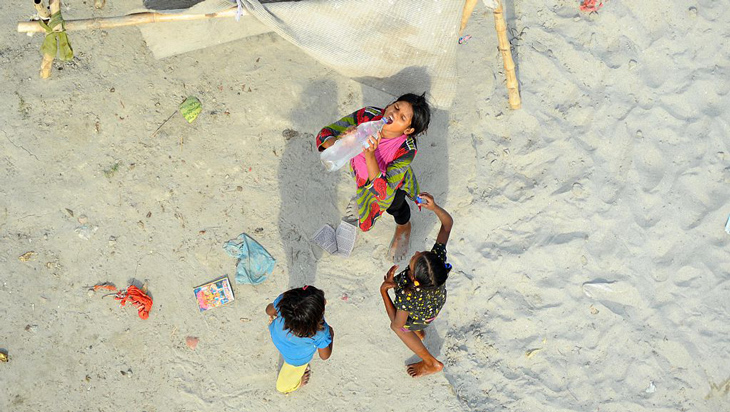 Prabhat Kumar Verma/Pacific Press/LightRocket via Getty Images
The oft-prophesied war of the 21 century is already being fought as r eservoirs and wells have run dry and trains loaded with water are being moved to the drought-stricken areas across the country. Families and farmers walk long distances to find water. As the search for water is long and arduous, it can actually result in battles over water. To prevent water riots, authorities have imposed prohibition on large gatherings at water collection sites since month.
As officials have forecast an above-average monsoon this year with levels at six per cent higher than the annual rainfall expected from June, there's perhaps still hope for Indian farmers.
More in Catch:
Planet suffocation: Earth's CO2 levels have crossed the tipping point
Selfies with Frida, sketching Begum Akhtar's childhood - Gitanjali Rao's been there, done that
Kanhaiya and Umar assert: "Centre is destroying the idea of India"
If Narendra Modi has managed to bring Achhe Din for someone, it's the RSS