'I'm proud of my son': Col Santosh Babu's father condolence message for his martyred son in violent face-off with China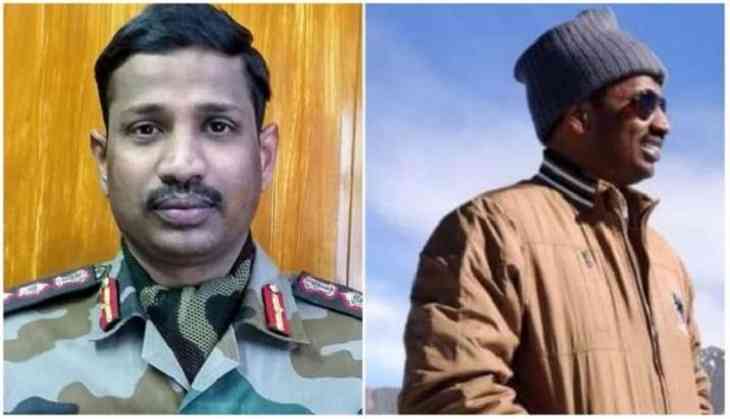 Colonel Bikumulla Santosh Babu
The martyrdom of Indian Army personnel, who have martyred in a violent face-off with China. Col Bikumulla Santosh Babu's father B Upendar has been shaken with the death of his son's death on Tuesday.
The proud father of Santosh Babu told The Times of India, "I was always aware that one day I could hear what I heard today, and I was mentally prepared for it. Everyone dies but it is a privilege to die for the country and I am proud of my son."
The retired banker also applauded his son and said that Col Santosh had also fought bravely against terrorists in Kupwara during his 15-year-old career and received a commendation from the army chief.
Upendar also revealed that it was he who encouraged his son to join the Indian Army and already knew that there will be a lot of danger involved in this field. Santosh got admission to the Sainik School, Korukunda in Andhra Pradesh and after that, he was totally committed to a life in uniform.
Col Santosh's father reminded his last words, "you should not ask me that". It was the last conversation between Col Santosh and his parents on June 14.
"I am not supposed to tell you anything. We can talk when I am back with you." He died the following night.
Colonel Santosh also told his parents that there was a 'big gulf' between the reality on the ground and what they were hearing from news channels.
On the death of his son, Upendra said that "everyone has to die but to die for the country is a big thing and we are proud of our son."
Meanwhile, the family is in deep shock and could not believe that their son has gone forever now.
While talking to news agency ANI, Upendar told, "By tomorrow the body will reach here, along with my daughter-in-law and the kids, the officer told me on phone. Kishan Reddy spoke to me on the phone as well. All the delegates from Suryapet, including, Collector has given us assurance to support us at this time. An Army official has informed that the body will start in the day and reach Suryapet at around 4 pm via Chandigarh to Hyderabad and then Suryapet.
The violent face-off happened between India and China on late evening and night on June 15 in Ladakh's Galwan Valley.
Also Read: India-China Violation: Indian army confirms disengagement in Galwan; 20 soldiers martyred