Hyderabad: Mother poisoned her children after having argument with husband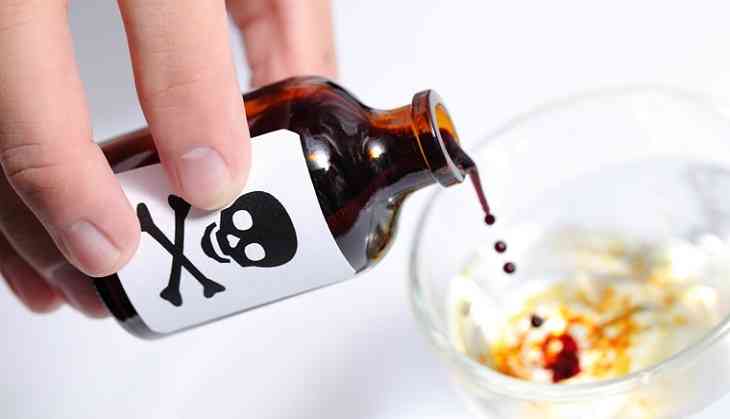 An appalling incident has come to light from Hyderabad where a mother turned a killer of her children after arguing with her husband.
The incident took place in Majidur area of Shamirpet in Hyderabad on Wednesday. According to media reports, the woman has been identified as Preeti, who killed her children by giving poison in food.
After feeding laced food to her two minor children, she attempted suicide. However, the two kids (Gaurav and Kaushik) died on spot while Preeti is undergoing treatment at a local hospital.
During investigation, it was found that she added pesticides to her sons' food and later ate herself too.
While her husband Gopinath came to know about the incident when he returned home after work at around 4 pm.
Gopinath found that his both sons and wife were lying on the floor in an unconscious state. He rushed them to the nearby hospital.
According to police investigation, Gopinath and Preeti argued over a petty issue on Tuesday night.
On next day, Gopinath went to his office and on coming back in the evening he found his family in such critical condition.
Meanwhile, police registered a case against Preeti under section 302 (murder) of the Indian Penal Code (IPC). The cops said that they will arrest Preeti after she recovers.
Also Read: Insane! Man tries to commit suicide after quarrel with wife over lunch menu; video goes viral