How lack of toilets is breaking up marriages in Bihar
CK Manoj
| Updated on: 25 December 2017, 22:32 IST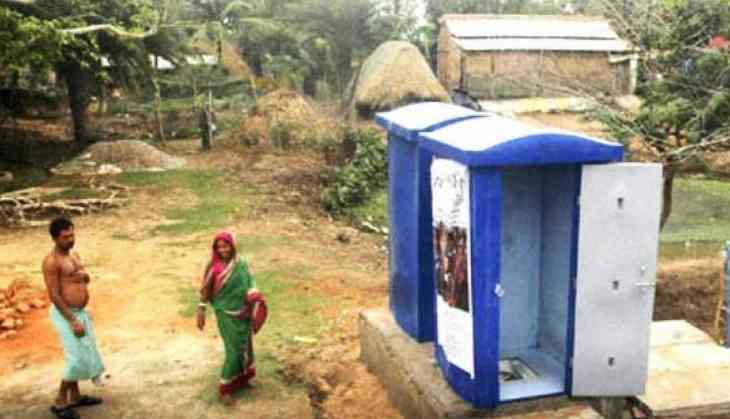 Representational Image (PTI)
Awareness about sanitation issues might help lead a healthier life but it is having its side effects, at least in Bihar.
In the past few months, a number of newly-wed couples have split up just over absence of toilets or washrooms in homes.
Vineeta Kumari, a resident of Baikunthpur village in Khagaria district, has deserted her newly-married husband just because he failed to arrange for a toilet at home.
The woman was married to Lalu Sah, a resident of Narayanpur village in Bhagalpur district, three years back but her happiness vanished soon after she reached her in-laws' home and found no toilet there.
"When I inquired about the toilet, my in-laws told me to take a muddy mug and go out of home to attend nature's call. This offended me. I waited it to become dark to go out of home since I had no option," the woman narrated.
Image caption: Vineeta Devi who deserted her husband in Bhagalapur
In the coming days, she kept pressing her husband and in-laws to build a toilet but they kept ignoring her pleas. "Finally I decided to leave my husband and return to my parents' home," she said.
"I often had the lurking fear of getting sexually assaulted while meeting nature's call in the darkness at a lonely place. Also I didn't have proper bath owing to lack of washroom as I often notice people leering at me," she said.
The entire story came to light after her husband narrated his problem to the local villagers a couple of days back. But the problem with the man, a daily-wage labourer, is that he doesn't have money to construct a toilet at home.
Another incident was reported from Muzaffarpur district in September this year when a newly-wed woman registered a case against her in-laws for not having a toilet at home. The woman identified as Rangeela Devi dragged her in-laws to the police station after they refused to take notice of her requests. She withdrew the case only after they gave it in writing that the toilet would be constructed soon.
In July last year, Archana Gautam, a resident of West Champaran, divorced her husband for a similar reason. Whenever she asked for a toilet, her husband Bablu Kumar kept saying that he had no money. Instead he asked his wife to tell her parents to get a toilet constructed at his home. Eventually, she left her husband and went to her parents' home.
The case of 25-year-old Sunita Devi who was married to Dheeraj Chaudhary, a vegetable vendor in Vaishali district, was no different. Whenever she insisted that a toilet should be built, her husband would make excuses and ignore her demand in various ways. Eventually she ended her four-year-old marriage in May 2015.
"Marriage is a social institution. Breakups over lack of toilets' are a really serious trend which needs to be addressed," says social scientist Sachindra Narayan, a retired professor at Patna-based Anugrah Narayan Sinha Institute of Social Studies.
There are also cases of women like Runki Devi of Patna, Shanti Devi of Rohtas and Yashoda Devi of Begusarai who sold off their "mangal-sutras" and other precious jewelry as well as livestock just to get toilets constructed at home.
According to an official report, 1.40 crore households out of Bihar's over 11 crore population currently don't have toilets at home, forcing them to defecate in the open. The open defecation is described as one of the main reasons behind high incidents of rape. Bihar has reported a total of 922 incidents of rape till September this year. Last year, 1,008 cases of rape had been reported.
The latest study conducted by the Centre for Science and Environment (CSE), a New Delhi-based research and advocacy body, finds Bihar having the poorest track record in terms of rural sanitation. Out of 6.4 crore households without toilets in the country, 22% are in Bihar.
According to the study, a substantial part of the state's sanitation expenditure has gone in building toilets. However, the abysmal quality of the toilets means that their usage has been very low. "Bihar has converted less than 1 per cent of the total dysfunctional toilets in the country into functional ones," said Sushmita Sengupta, the lead researcher involved in the CSE study.