Happy New Year from AIIMS: Pay 10 times more for registration if you don't have an Aadhaar card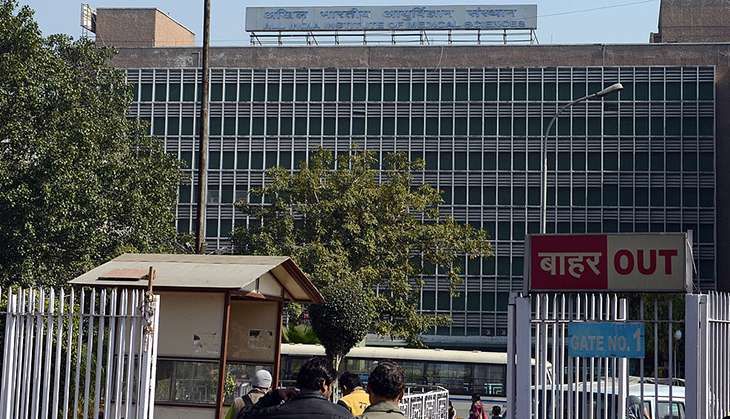 Having an Aadhaar card or not having one will now determine how much you pay for patient registration at AIIMS. You could be paying Rs 10, or you could be paying ten times more - Rs 100.
The national capital's leading hospital that has been a boon to thousands who seek affordable and reliable health facilities in the national capital has decided to discriminate based on whether a patient possesses an Aadhaar card or not.
For those who do, registration charges will be waived and for those who don't, the charge would be Rs 100 per patient. This is 10 times the present registration charge of Rs 10.
The move will be enforced in January according to officials.
"It is to encourage digital transactions and easier log-keeping of patient's database. This will also avoid misplacement of documents," says Dr Deepak Agrawal, IT head of AIIMS.
While some officials state that the initiative would help portability of records and ease of access to information through the database, others have criticised a move.
"Patients already go through a lot of trouble because they don't know how to register online even through their mobile. This new registration scheme will just add to their woes, especially those who travel miles to AIIMS for treatment and carry only a single identity card," said a senior professor at AIIMS who wish to not be named.
Presently, a patient has to just pay a paltry sum of Rs 10 for registration. The registration provides the patient with a Unique Health Identification Number (UHID). This number is all that the patient needs to retrieve information at any time from the hospital.
When asked if there will be any exemptions for the economically weaker sections of the society, officials stated that if any patient wishes for a fee waiver they will have to request a registered social workers who work with AIIMS.
Officials at AIIMS also said that the Union Health Ministry will come out with a notification on the matter soon.
AIIMS has already taken steps to encourage net banking like setting up kiosks with online transaction facilities and issuing prepaid cards, but many come to the hospital with bundles of cash that they saved in case of emergencies and prefer to avoid the complexity of online registration.
Dr DK Sharma, medical superintendent at AIIMS said that there will further implementation of digital transaction methods for patients.
Patients have been the ones to suffer the most since the demonetisation scheme was announced and their woes don't seem to be ending anytime soon.
Edited by Jhinuk Sen