Halfway house: why Hurriyat visits to Pak embassy aren't just photo-ops
Catch Team
| Updated on: 13 February 2017, 3:22 IST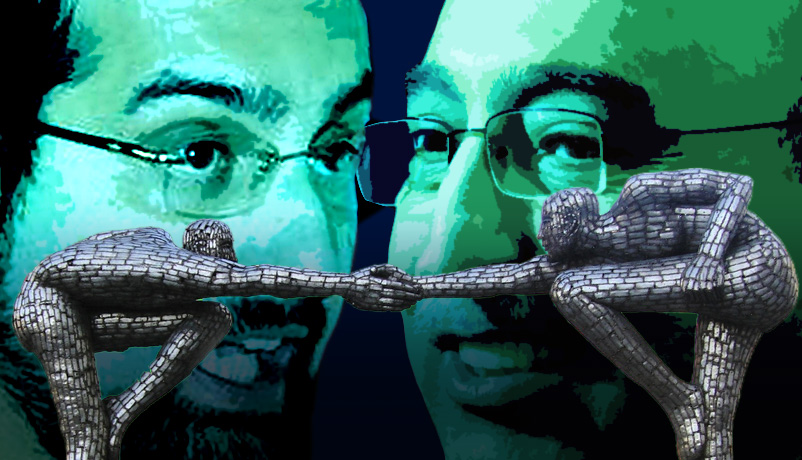 Meeting ground
The Hurriyat has been visiting the Pakistan embassy since 1993
They meet officials of the High Commission, visiting dignitaries
The aim is to influence Indo-Pak talks on Kashmir
In return, Pakistan keeps them informed about its talks with India
Battle plans
It was at the embassy that Musharraf had a falling out with Geelani
Mirwaiz became Pakistan\'s man in Kashmir, and talks gathered pace
In 2014, Pakistan envoy\'s meeting with separatists led to cancellation of Indo-Pak talks
At that meeting, separatists were told not to boycott assembly polls
The polls witnessed a record voter turn out, minimal violence
On 21 July, the moderate Hurriyat leader Mirwaiz Umar Farooq will meet Pakistani High Commissioner Abdul Basit in New Delhi. The event is certain to generate media attention, driven not by its inherent significance but by the prevailing antagonism towards such interactions.
Do these interactions really make such a difference to the political discourse on Kashmir as to warrant hysterical media coverage? They don't. Then, are these meetings just photo-ops? Certainly not.
From symbolism to influencing Kashmir's politics and the Indo-Pak engagement, the consultations at the High Commission serve a gamut of ends for the separatist leaders and their Pakistani interlocutors.
Old tradition
The tradition dates back to the founding of the Hurriyat in 1993 as the political arm of the then raging armed rebellion against New Delhi.
Led by a 20-year-old Mirwaiz and including the likes of Syed Ali Shah Geelani, Abdul Gani Lone, Yasin Malik and Prof Abdul Gani Bhat, the Hurriyat began to be invited to the High Commission for events like the Pakistan Day celebration and for consultation before every round of Indo-Pak engagement.
India didn't mind, if only because through the 1990s, Hurriyat held a political monopoly in Kashmir. Also, New Delhi was trying to woo it for talks in an effort to get a grip on the runaway state of affairs. The Hurriyat, however, wouldn't settle for any engagement less than a trilateral dialogue among India, Pakistan and the separatist amalgam.
In 1995, the Hurriyat was even allowed to set up an office in Delhi, inaugurated by I K Gujral, who later became the prime minister. On the occasion, recalls Malik, Gujral recited this Urdu verse: 'Auron se Kaha Tum Ne, Auron se Suna Tume Ne, Kuch Ham Se Kaha Hota, Kuch Hum Se Suna Hota (You talked to others, you listened to others. If only you had talked to us, if only you had listened to us)'.
In 1995, the Hurriyat opened its office in Delhi, inaugurated by I K Gujral, who later became the PM
Then as now, the Hurriyat shared a broad identity with Islamabad's agenda on Kashmir, inviting accusations that it was an "extension of Pakistan's foreign policy".
So, while there were no New Delhi-Hurriyat talks, Pakistan duly informed the separatists about the progress of its dialogue with India, if only to give them the illusion of being a party to the bilateral engagement.
The informal consultations also ensured Pakistan's symbolic outreach to Kashmiris, a reassuring outcome from the country's point of view.
In search of peace
The Hurriyat came closest to being a part of the India-Pakistan peace process when President Pervez Musharraf engaged with Atal Bihari Vajpayee, and subsequently with Manmohan Singh.
The amalgam split in 2003 between the hardliners led by Geelani and the moderates headed by Mirwaiz, paving the way for the latter to talk to New Delhi. In 2004, the moderate faction held two rounds of discussions with the then deputy prime minister L K Advani as well as a curtsey meeting with prime minister Vajpayee.
This dialogue was the result of India's concomitant bilateral process with Islamabad. In his autobiography My Country, My Life, Advani writes: "My talks with Hurriyat leaders were, indeed, an integral element, and a logical extension, of the Vajpayee government's overall strategy to establish durable peace and normalcy in the state. Our strategy had two dimensions - external in relation to Pakistan and internal in relation to Jammu & Kashmir - and our government had achieved significant progress on both counts."
Manmohan Singh took up where Vajpayee left off, allowing Hurriyat leaders to meet visiting Pakistan dignitaries at the High Commission and even permitting them to travel to Islamabad for wide-ranging consultations with the Pakistani government.
Until 2004, Pakistan preferred Geelani as their best bet over Mirwaiz. But Musharraf's April 2005 visit to India with a "changed heart" diametrically altered this policy. The fateful shift again took place at the High Commission, where Musharraf asked Geelani to back his Four Point Formula. Geelani refused, while Mirwaiz was already on board.
Geelani has duly recorded the event in his memoir Wular Kay Kinare (On the bank of the Wular). "Musharraf told me India is a large country with one billion people. Pakistan has fought three wars. Kashmiris have also sacrificed. But nothing was achieved. Let us adopt a path of compromise and reconciliation," he writes, adding that, in response, he urged the general to leave Kashmiris alone to carry on their struggle.
In August 2014, Pakistan told the Hurriyat 'to go slow on the call for boycotting the assembly polls'
The showdown led to the Pakistani establishment turning its back on Geelani and projecting Mirwaiz as its man in Kashmir. Thereafter, right until Musharraf's exit in early 2008, Mirwaiz was highly active on the political scene, emerging as a sort of a consensus separatist between India and Pakistan, playing along with their peace process and mobilising public opinion for a solution within the framework of the Four Point Formula.
In return for India's help in burnishing Mirwaiz's standing, Musharraf extended some Pakistan legitimacy to Kashmir's pro-India political leaders. He hosted several of them, including National Conference chief Omar Abdullah, when they visited the country for Pugwash and World Social Forum conferences. Omar even discussed his party's autonomy proposal for the settlement of Kashmir with Musharraf, without upsetting the general's positive vibes.
In fits and starts
Musharraf is long gone but his Kashmir legacy survives. Though subsequent democratic regimes in Islamabad have restored some parity between Geelani and Mirwaiz, the ambivalence towards the hardliner isn't completely gone. The reason is that Geelani has withstood intermittent pressure to align his politics to the changing demands of the Pakistani foreign policy on Kashmir.
If any proof was needed, it was provided by, well, another meeting of the separatists with Pakistani officials at the High Commission in August. The emissaries reportedly told the Hurriyat factions "to go slow on the call for boycotting the assembly polls in the state", lest it benefit the BJP.
Ironically, it was this meeting which had angered the Narendra Modi government to call off foreign secretary level talks with Islamabad.
"There was fear that a boycott could help the BJP in the polls," recalled a separatist leader. "So, we were told to go easy on the boycott. It was agreed that even if voter participation goes up, it shouldn't be a problem."
The moderate separatists consented. As a result, there was a record voter turn out in the 2014 polls, which were also by and large free of otherwise customary militant violence.
Geelani, however, refused to fall in line and duly issued a boycott call. He even tried to launch a boycott campaign, forcing the state to keep him under house arrest.
This year on 23 March, separatists again attended the Pakistan Day function at the High Commission, where Mirwaiz had a two-hour-long meeting with Abdul Basit. Later, a delegations led by Geelani and Prof Bhat also met the envoy.
The play of Kashmir's separatist politics is again moving to a familiar turf: the Pakistan High Commission
Now, Basit has again invited them for Eid Milan, after a meeting for 4 July was cancelled in deference to India's sensitivities in the run up to the Modi-Nawaz Sharif summit in Ufa, Russia, on 10 July. The cancellation was in line with the understanding to 're-sequence' meetings with Kashmiri separatists after Indo-Pak talks rather than before them.
However, miffed over the omission of Kashmir in the Ufa statement, Geelani and the Malik will give the Eid Milan a miss. Though Geelani is now known to take an independent line from Pakistan, Malik too is asserting political autonomy.
Mirwaiz though has decided to go, as has Shabir Shah, whose meeting with Basit last year was cited as the immediate cause for the dramatic termination of Indo-Pak talks. Both leaders have said they will register their protest over the Ufa statement with Basit. "We will convey our displeasure and concern over the omission of Kashmir," Mirwaiz said.
The play of Kashmir's separatist politics is again moving to a familiar turf: the Pakistan High Commission.