Gurugram Shocker: 20-year-old Northeast girl brutally attacked, assaulted by locals, called her 'corona'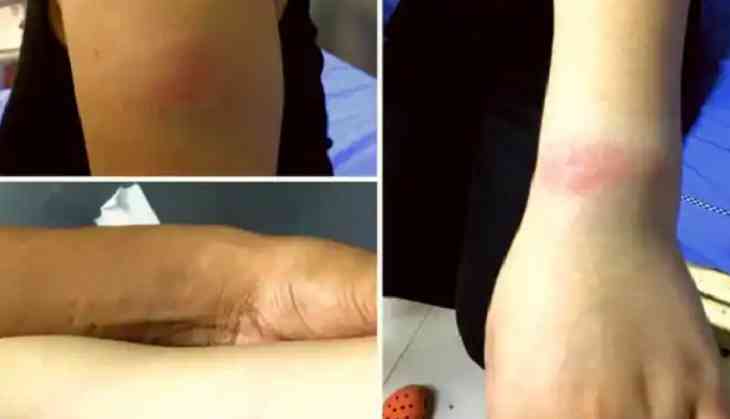 Another assault case against Northeast girl has come to light from Delhi NCR i.e. Gurugram where a 20-year-old girl was assaulted by locals.
According to media reports, the girl is from Manipur, who was brutally attacked and assaulted by some locals from Faizapur, Gurugram.
The shocking incident took place when the country is observing the lockdown due to the coronavirus outbreak.
Reportedly, the Manipuri girl was attacked when she visited to meet a friend in that area.
The incident happened when she was returning after meeting her friend and then an elderly woman stopped her.
The old lady started hurling abuses and racially-charged slurs at a woman. However, the girl asked the elderly woman to speak politely but was allegedly called 'corona' in return, as per an East Mojo report.
After the argument between the two, the other family members of the elderly woman came out and started beating the girl with sticks which made her unconscious.
However, she was rescued by some other locals and also informed the police about the incident.
As per the reports in india.com, police officials asked the Northeast girl to compromise instead of taking action.
The 20-year-old girl then called the North East Support Centre & Helpline (NESCH) who reached the location around 8:30 pm and took her to immediate medical care.
An FIR has been registered at the medical centre under the supervision of a woman officer.
Meanwhile, the girl is under medical observation.
Earlier, a similar incident came to light on March, where a 26-year-old from the University of Delhi was attacked by a man on scooty, who called her 'coronavirus'. The man allegedly spat all over her face, hair, and T-shirt, the pictures which went viral and prompted disgust and outrage.
Also Read: Delhi Police arrested man who spat paan on Northeast woman, called her 'corona'