Gujarat Budget 2018: Looks like Rupani Government has dedicated this budget to the Farmers and Youth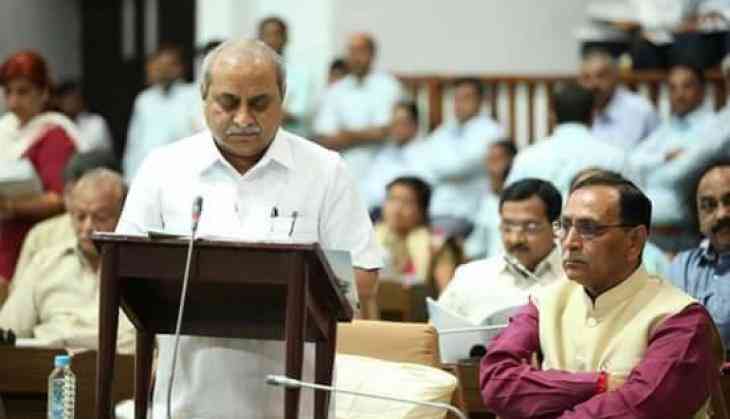 Gujarat Deputy Chief Minister and Finance Minister Nitin Patel presented the budget for the fiscal year 2018-19 on Tuesday. This is the first budget of the Rupai government after victory in the assembly elections this year. Patel said that fiscal deficit of the state was at a low record of 1.42 percent of GSDP. In 2015, the revenue surplus of the state increased from Rs 1704 cr to Rs 5947 cr in 2016-17.
It was the first day of the state Budget session where Rupani proposed his name and it was backed by the opposition Congress legislative party. Last week, Rupani had said that the budget will have a special focus on farmers and villages. "Many schemes will be introduced. There is no shortage of money," Rupani had said.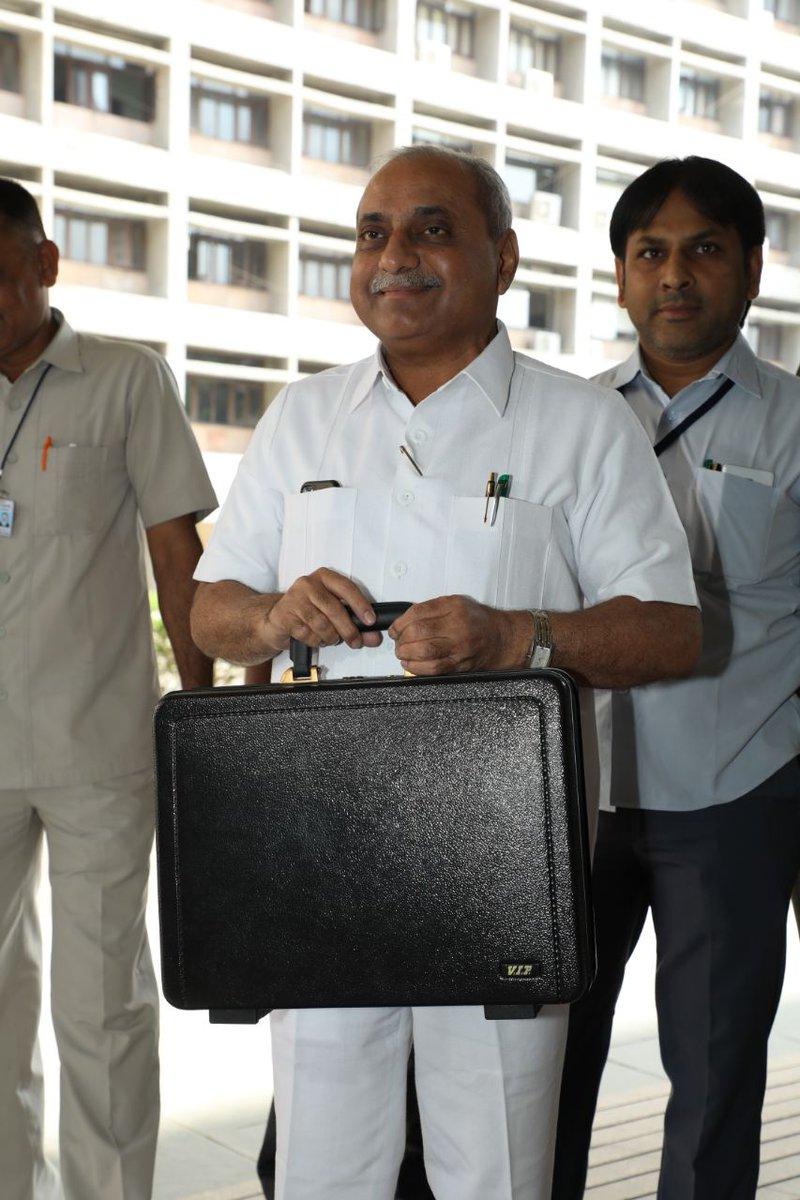 Deputy Chief Minister of Gujarat Nitin Patel who also holds Finance portfolio arrives at Gujarat Assembly complex in Gandhinagar. Patel is scheduled to present annual state budget before the assembly at 12 noon.
Here are some major highlights of Gujarat Assembly Budget 2018-19:
1. The government has taken steps for the benefit of farmers. 6,755 crores will be spent for farmers' help, farming and co-operation department.
2. Under the Chief Minister Apprenticeship scheme, youth will receive 3000 rupees per month during training.
3. A fund of Rs 548 crore has been set aside for land and drinking water conservation.
4. A loan of Rs 500 crore will be made to provide a loan to farmers at Zero Percent.
5. A special fund of 785 crore will be created to provide employment to the youth of Gujarat. This will create employment to about 3.5 lakh youth in the state.
6. Rs. 7950.50 crores will be spent for health sector. Senior citizens will get the benefit of Mata Vatsalya Yojna.
7. About 30 thousand opputunities will be created in different departments of the government.
8. Rs 44 crore have been allocated for developing and improving infrastructure of Gaushala and Panjrapoles.
9. Rs 2 crore have been allocated for State Toxicology and Research Centre.
10. Boost to medical education: Rs 2 crore allocated to set up virtual classrooms in medical colleges.
11. A total provision of Rs 210 crore has been made for development of infrastructure facilities in Ahmedabad. Of this, Rs 100 crore stand alone has been allocated for bio-mining projects at Pirana dumping site.
12. Rs 506 crore for the Gujarat Binanamat Educational & Economical Development Corporation. (Budget for economically backward)
13. The government announces Rs 1 crore to start four new cyber crime police stations in Surat, Vadodara, Rajkot, and Mehsana.
14. The state government has made a provision of Rs 592 crore for metro train project in Ahmedabad.
-Ahmedabad gets Rs 210 crore for urban development:
- Rs 100 crore -- Biomining projects at Pirana Dumping Site
- Rs 65 crore -- Split flyover at Pallav Char Rasta
- Rs 25 crore -- Gandhigram Rly Station Underpass
- Rs 20 crore -- Renovation of Sanskar Kendra & world heritage city museum