#GiveItUp won't be enough for the fuel needs of rural India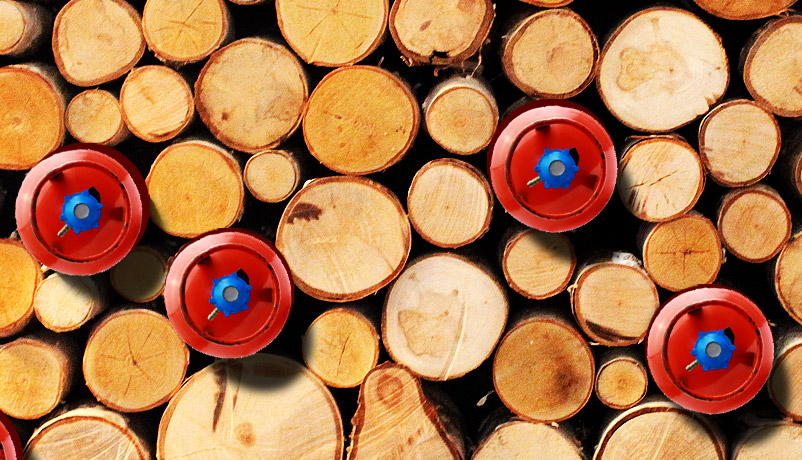 The initiative
The Narendra Modi govt launched a #GiveItUp campaign earlier this year
It encourages people to voluntarily give up the LPG subsidy
The purpose is to free up subsidies in order to provide LPG to rural and urban poor households
About 1.3 million households have signed on for the programme, saving Rs 475 crore
The reality
Only 12% rural and 32% urban households have access to LPG
Most rural areas still use biomass as fuel to light up their chulhas
Schemes to widen LPG reach and invent cleaner biomass stoves have largely failed
The risk
The WHO says household fuels are the eighth biggest risk factor for disease
Smoke from these fires is only slightly less dangerous than smoking
The government's #GiveItUp programme for LPG subsidy has seen mixed reactions from the masses.
On the one hand, while around 1.3 million households have given up the subsidy, saving Rs 475 crore for the exchequer, large sections of society have also panned the initiative.
Prime Minister Narendra Modi's message was simple - giving up your LPG subsidy will aid in helping those who have to bear the harmful affects of noxious gases from chulhas and improvised cookstoves. But the campaign either ignores or misses one very critical point: most households in the country have no access to LPG gas stoves and rely extensively on solid fuels for cooking.
LPG's limited reach
A study conducted by the Global Alliance for Clean Cookstoves, a development advisory, shows only 12% of rural households and 32% of urban households have the convenience of using LPG.
Government data paints a similar picture. According to the The National Sample Survey Office (NSSO), only 15% of all households use LPG, while in urban areas the usage comes around to 30%.
The survey shows that a more than 60% of all rural households rely on 'firewood and chips' as the primary source of fuel used for cooking, and in the states of Chhattisgarh, Rajasthan, Odisha, Assam, Madhya Pradesh and Karnataka, the ratio increases to 80%. An estimated 142 million rural households lack LPG access.
Household air pollution
Why is this important? Because according to medical journal The Lancet, around one million people die annually in India due to household air pollution.
Soot generated from cooking on chulhas and traditional cookstoves is a major cause of reduced life-spans among women who spend hours everyday near them.
Worse still, a 2004 WHO study ranked pollution from household fuels as the eighth biggest risk factor for disease globally, with risks including heart and lung diseases, including lung cancer. This is only slightly lower than the risks of smoking.
"The worst thing you can do is burn stuff in your mouth; the second worst is burning stuff in your kitchen," says Sudha Setty, Indian representative of The Global Alliance for Clean Cookstoves.
Ambitious schemes that failed
The UPA government had attempted to solve this issue by creating an ambitious target for the LPG sector. Under the Rajiv Gandhi Gramin LPG Vitaran Yojana, it planned to raise the availability of LPG gas connections to 75% per cent of the population between 2009 and 2015.
But that target remained a distant dream. So, rural folk had no option but to rely on alternate sources of fuel. This included burning animal dung, charcoal, crop waste and coal.
The government's alternate plan was to announce a National Biomass Cookstoves Initiative. It was intended to spur the development and sale of modern chulhas, that would burn organic matter like dung and wood while minimising smoky emissions.
But the scheme flopped. Complaints included ineffective stoves, lack of follow-up, low participation from private players and irregularities and corruption in the distribution system.
"One had to travel 5-6 hours from the national capital to find someone using a modern low-emission chulha," says Setty.
The Modi government has now quietly renamed the biomass initiative to the 'Unnat Chulha Abhiyan'.
Expert opinion
Madhu Sarin worked closely with the government on the biomass programme and had even developed a unique chimney stove with the help and support of village women.
After seven years, Sarin's conclusion was that given the diversity of cooking practices, cultural norms, household sizes and the diversity of biomass fuels used, designing an effective improved cooking stove programme for a country like India was virtually impossible.
So what can actually be done to help those with no clean source of fuel?
More than 60% of rural households rely on 'firewood and chips' as the primary source of fuel used for cooking
Some suggest a complete shift to subsidised LPG, a steep climb. Sarin is not so optimistic about it. "Even if coverage of subsidised LPG in rural areas is increased, it will be a long time before it can reach all the households, particularly the poorest ones," she says.
Setty adds: "Even with the subsidy, LPG will still remain unaffordable to a vast majority of rural and urban poor."
Biomass remains a crucial source of fuel. If not used this way, it goes to waste as it is simply set aflame in open fields. This is why the government has to focus on improved biomass cookstoves.
Immediate steps
So what immediate steps should the government take to deal with the situation?
"The drudgery related to fuelwood collection is linked to the condition of forests, which are degrading rapidly. That can hardly be reduced without ensuring improved forest management," says Sarin.
Agricultural waste is also only available to households which have land, so others use dung cakes, which pollute more.
"I'm confident of the Unnat Chulha Abhiyan. The government is focusing on technology that can make cookstoves provide electricity for the house and even charge your mobile phones. This will help increase demand," says a source with the Ministry of New and Renewable Energy.
"The manufacturers are small. The government needs to rope in more manufacturers and improve distribution, as well as awareness that improved chulhas can prevent various harmful diseases," says Setty.