Empowering cops and babus to act against media should be a strict no-no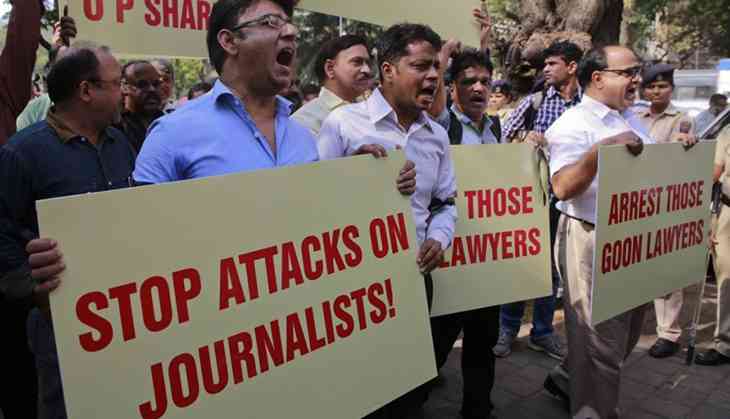 The Union government is reportedly planning to empower bureaucrats and cops to clamp down on media outlets.
Once this mechanism is up, anyone with a complaint against any private TV channel, private FM channel or community radio station can approach his or her respective district magistrate or police commissioner's office. (http://www.asianage.com/india/all-india/020517/govt-plans-regulatory-system-for-monitoring-media-content.html)
It is not clear what kind of mechanism for evaluation of complaints has been proposed, but past instances suggest arbitrariness in the government's handling of such complaints can not be ruled out.
Punishments, if any, have also not been disclosed, but airwaves are public property and the government can simply cut off any channel's access to them.
Last November, the Ministry of Information and Broadcasting (I&B) had ordered NDTV India to go off air for 24 hours. The ministry felt the Hindi channel had allegedly revealed 'strategic information' during its coverage of the Pathankot terror attack.
Highly problematic proposal
This new proposal is problematic on several fronts. It will not only open the door to frivolous and motivated complaints that are a scourge for media freedom, it will also empower cops and babus to take arbitrary action against media outlets.
Unlike in the USA, the media in India does not enjoy constitutional protection for its freedom. Its freedom emanates from the same Article 19 of the Indian Constitution that guarantees the right to freedom of speech and expression to every citizen.
Journalists often go to great lengths to bring out the truth, and they do all of that with the mere protection of editorial backing. Even that goes for a toss on many occasions when the proprietor, facing pressure, forces the editor to sacrifice either a story or a reporter.
To think of institutionalising a regulatory mechanism for a sector that works in public interest in such constraints is highly problematic.
In the NDTV incident, the channel had moved the Supreme Court challenging the constitutional validity of the I&B Ministry's order. The verdict in the case is still not out as hearings are going on, but the entire episode has shown how the government can, in any case, act arbitrarily in some matters.
Many find jingoistic content peddled by several visibly right-wing oriented TV channels problematic, but how many complaints against such content are heard of?
What's the alternative?
Who decides what is offensive and for whom? Certainly not policemen and district magistrates.
Self-regulatory mechanisms are always the best way to enforce media responsibility. If the present mechanisms are not working, let newer platforms emerge.
Maybe the government could facilitate creation of an umbrella body of mediapersons, who can place complaints in their proper context and suggest advisories and resolutions.
The urge to involve the police and administration in this regard should be resisted and any attempt to muzzle media through surreptitious regulatory mechanisms should be thwarted.
Otherwise, we risk compromising the ability of media to present the truth, and that will, in turn, result in a compromise with democracy itself.