Not a politician, not an actress, this is the career Jayalalithaa wanted
Catch Team
| Updated on: 6 December 2016, 21:35 IST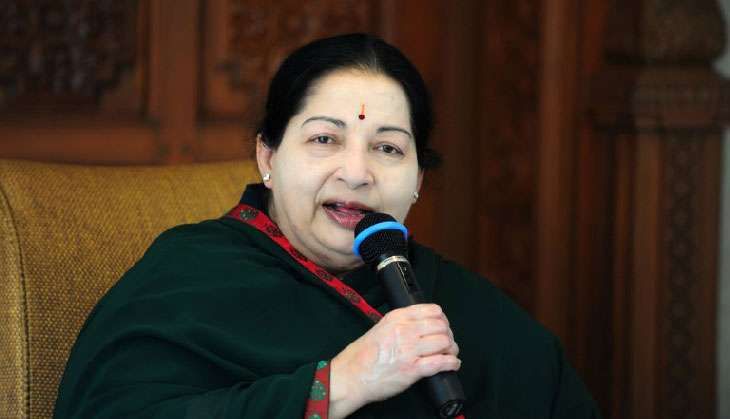 J Jayalalithaa was one of contemporary India's most popular leaders. However, few people know that the actor-turned-politician originally wanted to become a lawyer. It was only family circumstances that forced her to take up a career in movies.
Jayalalithaa never had it easy during the initial phase of her life. She lost her father when she was just two years old. Soon, her family was struggling for livelihood as the ancestral property was taken over by her step-mother.
A concerned mother Sandhya sent Jayalalithaa to her sister's house in Bengaluru, as she herself shifted from Mysore to Madras in search of employment. In 1961, Shankar Giri, son of VV Giri (later President of India), who would was impressed by her small role in the English play "Tea Houses of August Moon".
Giri approached Sandhya and offered her daughter a role in an English movie called "The Epistle". Sandhya reluctantly agreed, with the condition that it would not affect Jaya's studies.
Jayalalithaa was appearing in lead roles in Kannada movies at a tender age of 15. Her first Kannada film "Chinnada Gombe" was released in 1964. The success she found in Kannada movies prompted her to try her luck in Tamil cinema. Jayalalithaa is said to be the first actress to wear a skirt in an Indian movie.
CV Sridhar's "Vennira Aadai" (1965) was Jayalalithaa's first Tamil film. She went on to act in over 300 Tamil films. She was cast opposite legendary matinee idol MG Ramachandran in her second Tamil film.
Besides Tamil, she has acted in several Telugu, Kannada and English movies. Her only Hindi film was "Izzat" (1968) in which she starred opposite Dharmendra. Most of Jayalalithaa's movies featured MG Ramachandran or Shivaji Ganesan in male lead roles. The pair of Jayalalithaa and MGR gave 28 box-office hits between 1965 and 1973.