Delhi Metro: Commuters waiting in queue for more than one hour at Badarpur Border metro station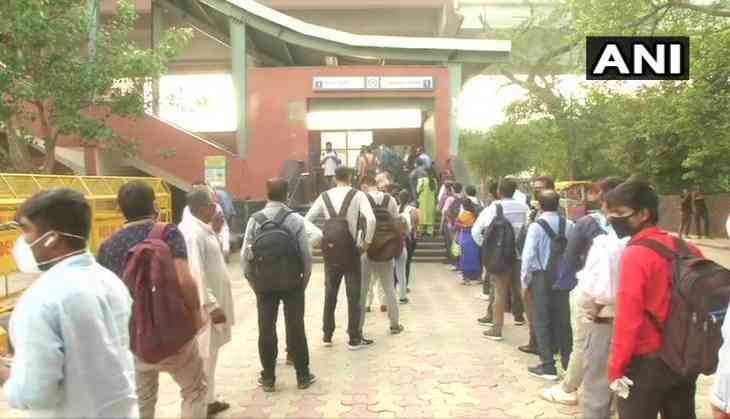 Delhi Metro Badarpur Border metro station (ANI)
Delhi Metro: Commuters waiting in queue for more than one hour at Badarpur Border metro station

Delhi Metro has allowed metro trains to operate with full capacity from today. But commuters at Badarpur Border metro station are facing a difficult situation, reports ANI.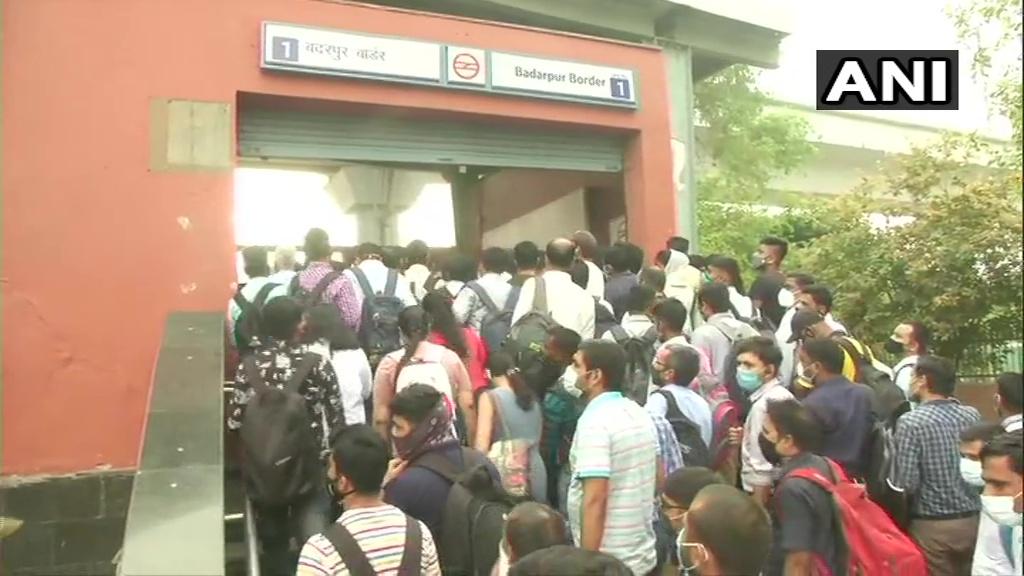 Delhi Metro Technical Snag (ANI)
"We are in the queue for more than 1 hour. It is being said that trains are running late due to some technical glitch," says a commuter.
A huge rush of commuters seen at Nirman Vihar metro station in Delhi
Update:
"Mild tremors were confirmed around 6.42 am. As a standard procedure, trains were run at cautionary speed & stationed at the next platform. The services are now running normally," says Delhi metro