Delhi man murders wife over suspicion of having extramarital affair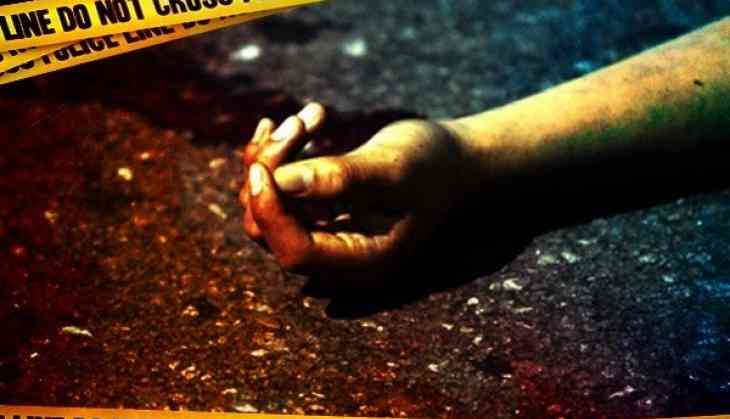 In a horrifying incident reported from the national capital, a man was taken into police custody by the Delhi Police for allegedly killing his wife by hitting her on the head. The 48-year-old deceased victim was attacked by her husband on the suspicion of having an illicit affair.
The victim was immediately taken to the GTB Hospital in Nehru Vihar, where she succumbed to her injuries.
Based on the complaint filed by the victim's daughter, the police registered a case and added section 302 (Murder) of the Indian Penal Code when the victim lost her life.
The accused, identified as Chhote, who works as a daily wage labourer and has five children, used a chopper, a sharp edged weapon, to attack the victim. The police not only took the accused into their custody but also recovered the murder weapon.
In another incident, a 28-year-old man went on a stabbing spree inside Shahdara police station, leaving five policemen and a home guard injured.
The shocking incident happened on the third floor of Shahdara cyber police station on Wednesday, police said. The accused in the case has been identified as Bharat Bhati and has been nabbed.
Around twenty people were inside the police station, including eight women, when the man went on a stabbing spree.
According to a cop, the man came inside the police station and began making a video. When the police started questioning him about the it, the man got angry and pulled out a knife and stabbed six cops who were in front of him.
DCP (Shahdara) R Sathiyasundaram said, "Bhati came to the police station around 12.45 pm. He was talking to the staff there and went to the third floor. He then started making a video. He was armed with a knife. When he was stopped, he started attacking policemen. Our staff is injured. Whoever came to rescue the injured and stop the accused was also stabbed."
"When he tried to escape from the police station, the sentry closed the gates. Two-three policemen chased and overpowered him. They snatched his knife and arrested him," he added.
Among the six injured, one sustained injuries to his chest and is in serious condition.
Further investigation into the case is in progress.
Also Read: Delhi horror: Elderly man rapes 3-year-old girl on pretext of giving mangoes