Decoding the dominance of the PLFI: Jharkhand's most dreaded Maoist group
N Kumar
| Updated on: 10 February 2017, 1:37 IST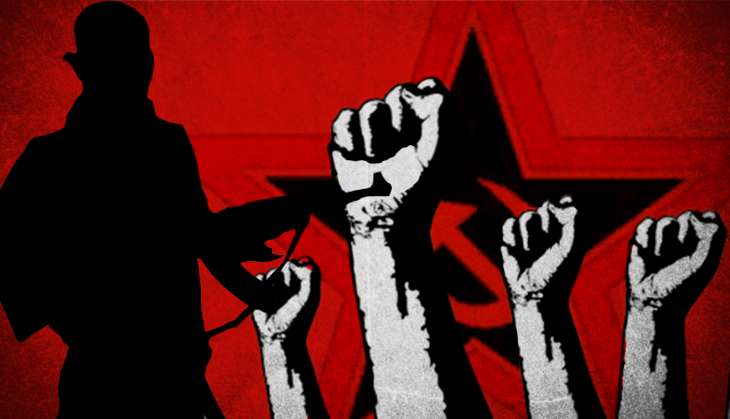 News related to the Maoist insurgency is a regular feature in Jharkhand's media thanks the dozens of left-wing extremist groups that are active in the state. New groups crop up every other day, and the local newspapers are replete with stories of Maoist encounters, clashes between various insurgent groups, surrenders and extortion.
A powerful splinter group
The People's Liberation Front of India (PLFI) often finds a place in the inner pages of regional newspapers in this context.
However, the dreaded splinter group of the Communist Party of India-Maoist (CPI-Maoist) courted front page headlines on 11 November with the arrest of a petrol pump owner in Ranchi for trying to deposit Rs 25 lakh cash in a bank. Nand Kishore has reportedly admitted that the money belonged to PLFI supremo Dinesh Gope.
Also read - Jharkhand: government announces 8.7 crore reward on Maoists, militants
Last month, the police had blamed the organisation for inciting the mob that clashed with the police in Khunti district's Soyko Bazar which led to the death of a tribal named Abraham Munda.
PLFI is also regularly accused of killing the villagers, sometimes by decapitation. In October, the outfit was in the news for the arrest of its sub-zonal commander Amar Gudia. Jetha Kachhap, another prominent leader of PLFI, who was in charge of certain areas of rural Ranchi, was arrested last August.
Several security analysts believe PLFI is spreading its tentacles to the neighbouring areas of Bihar. But, Khunti district, situated just 40 km from the state capital Ranchi, remains its main operating base. Hardly a day passes when some incident of violence is not reported from this area ever since PLFI came into being about nine years ago.
It has become the most powerful Maoist organisation in Khunti region during this period. The group's mysterious rise was accompanied with the wiping out of all other ultra-left organisations from the area. The muscle and money power, as well as the popular support enjoyed by the PLFI, has remained a mystery for most observers.
The crimes attributed to the group have been a regular occurrence during the past decade, but so have the arrests and surrenders of its leaders. The government increased the bounty on its founder Dinesh Gope from Rs 5 lakh to Rs 25 lakh last year.
Yet, the hard truth remains that the PLFI has remained elusive for the security agencies. This in a state that has largely managed to rid the areas like Palamu and Saranda forests from a much more menacing CPI (Maoist). Catch visited Khunti to find out why the PLFI still stands strong.
Fear and loathing
The roads wear a deserted look and the air seems moribund as you move away from Khunti's district headquarters. The fear is palpable as we enter the forest area.
The Khunti district is not as notorious for Naxal violence as Lalgarh, Gadchiroli, Dantewada or some of the other regions of Jharkhand like Palamu, Giridih, Latehar, Chatra and Saranda. Nevertheless, it is one of the most dangerous zones when one considers the dominance of left-wing insurgents.
Parveen, a social activist working in the area for many years, explains, "The Lakdi and Ladki mafia (timber and women trafficking mafia) rules this place. The mafia raises and harbours gangs of criminals in the garb of Maoism. These gangs engage in all sorts of criminal activities. You cannot understand the ground situation of Khunti from the prism of statistics. It will be country's most crime affected district if all the incidents are reported."
"The murder crimes are more rampant here than robbery. The data prove that killing remains the most prevalent criminal act in the area," informs another youth Manoj.
The statistics also reveal that Khunti is the most tribal-dominated district of Jharkhand with 73% of its total population as Adivasis.
"Today, Khunti is known for PLFI. But, it has a glorious past. It is the land of birth and heroic deeds of Birsa Munda. It is the place where famous Koylakaron agitation took shape that gave direction to mass movements across the country. More recently, the agitation led by Dayamani Barla forced steel tycoon Lakshmi Mittal's company to cease operations," Parveen says.
Forced to take sides
However, we are more keen to know about PLFI than the history of the region. Our pursuit takes us to Prem Munda, a resident of Murhu. He has a different perspective to share.
"The youths of this region are crushed between Maoists, PLFI and police. They are either forced to migrate at an early age or join either of the three," he says.
Shiv Munda, another native of Murhu, is more forthright about PLFI. According to him, the organisation owes its strength to the nexus between the corrupt government officials, mafia and the casteist forces.
"Earlier, Khunti was dominated by a criminal gang headed by Jainath Sahu. He epitomised the supremacy of Sahu caste over all other social groups. Suresh Gope, who was criminal, challenged Sahu's influence. The police later gunned him down. Dinesh Gope, the current leader of PLFI is Suresh Gope's brother," Munda says.
Gope's growth trajectory
Dinesh Gope used to be a BSF jawan and when he finished his training, he returned to his village when his brother was killed. He never returned to the BSF and instead formed his own gang under the ruse of social activities.
However, instead of targeting the police, who had killed his brother, he started a bloody war with the Sahu gang.
Gope christened his gang the Jharkhand Liberation Tigers. Soon, it was another name of terror in Khunti. Gope mobilised castes that were victims of Jainath Sahu's criminal acts and started extorting money from the local businesses.
Just at a time when Gope was gaining notoriety, the CPI (Maoist) was breaking into pieces. Gope was successful in inducting Masih Charan Purti, a dissident of the banned Maoist party, into his gang.
Gope's gang benefited immensely from Masih's organisational experience as a CPI (Maoist) leader. It ranks swelled as a large number of youths joined the group. Soon, Gope turned into Masih's rival and conspired with the police to get him arrested.
Masih fought 2009 assembly elections from jail and finished as a runner-up. Gope followed his path and consolidated links with the mafia and politicians. Slowly, his influence increased as money power attracted cadres as well as political patronage.
Gope was now edging out other Maoist groups in the area.
A turbulent situation
Our interaction with the locals makes it clear how several other groups mushroomed in adjoining regions of Chhattisgarh, Odisha and Bihar on PLFI's franchise. The support of the jungle mafia and police complicity made it the pre-eminent insurgent group of the Khunti region. Unemployed youths were lured by the organisation's money.
SN Pradhan, former spokesperson of Jharkhand Police, claims the group extorts a levy of over Rs 1.5 billion every year. Another senior police officer estimates an equivalent amount is annually deposited into Dinesh Gope's personal account alone.
Shiv Munda is not surprised by these exorbitant figures. "Besides charging levy from contractors, earning hefty commissions from the mafia and working in partnership with them, PLFI also extorts money from salaried employees and pensioners on a monthly basis," he explains.
The political game
Local residents have little doubt that Gope is sure to enter politics sooner or later. Considering the profile of the other local politicians, their prediction has some basis. Paulus Surin, who represents the neighbouring Torpa Assembly seat, is a former Maoist.
Former PLFI leader Masih Purti has already shown his electoral strength in elections. He is already busy preparing for the next elections. He runs several schools in the area under the banner of Vidya Vihar.
The people associated with these schools deny any links with PLFI. However, arrested leader Jetha Kachhap had admitted that these schools are group's enterprise.
We visit one of Vidya Vihar schools in Khunti's Rania belt. Although the school was closed on that day, its campus rivals that of many renowned private schools.
Importantly, these schools provide free education to orphans and charge a minimal fee from other students. They provide hostel facilities, sprawling grounds with facilities for sports like horse riding. These schools serve the purpose of winning sympathy for PLFI and its leader among the locals.
The cocktail of casteism, crime and Maoism is expanding PLFI's base in Khunti while the police has not gone beyond announcing bounties for its leaders, many of whom remain an enigma for the security agencies.
Edited by Aleesha Matharu
Edited by Aleesha Matharu
More in Catch - 3 police firings, 7 deaths: Is Jharkhand govt at war with tribals?
Communal politics taking root in Jharkhand. These incidents prove it