Chinese media acts spoilsport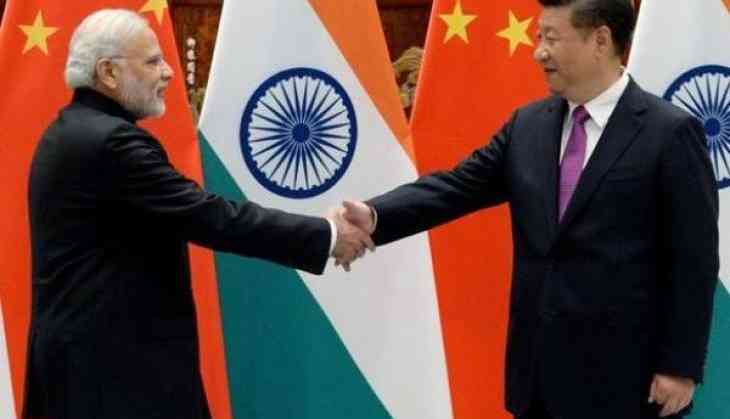 At a time when the top officials of the Chinese Army are in India to improve bilateral ties, a section of Chinese media continues to play spoilsport by mocking Indian Prime Minister Narendra Modi in its editorial content.

China's Global Times on its WeChat feed in the Chinese language carried a photograph of PM Modi looking at his mobile with a caption: "****! I can see my messages have been read but why don't I get a reply!"

Another photograph is tweaked to express India's supposed angst and says "Are you kidding me!" Mocking at the India-United States relationship, the WeChat feed termed India -US ties to be "growing cold", and said US President Donald Trump is ignoring Modi.

The photograph was on Global Times's official WeChat feed but only in the Chinese language, carefully calibrated for the Chinese audience to convey growing distance between India and the United States.

The Global Times content comes at a time when the top leaders and diplomats of India and China are making efforts to normalise their relations and take it to a higher level where the two countries can work as partners instead of competitors. The paper was exceptionally hostile against India during the 73-day standoff in Doklam between the two countries last summer.

However, with special efforts from Prime Minister Modi the two countries have managed to leave behind the acrimony of the Doklam standoff and move ahead with a fresh beginning in their relationship. Prime Minister Modi visited China in April this year for an "informal meeting with Chinese President Xi Jinping at Wuhan in a bid to reset the ties.

The two countries have thereafter taken several steps to normalise relations and increase confidence building measures. While the Chinese side reopened the Nathu-La route for the Indian Kailash Mansarovar Yatris, it also announced its decision to resume the `Hand-in-hand' military exercise between the militaries to boost cooperation and better understanding. The two sides have decided to reduce tensions at the border and talk out their differences on phone directly.

In a recent move to further normalise ties, India's national air carrier, Air India, replaced Taiwan as "Chinese Taipei" in its list of destinations in accordance with India's One China Policy.

On the trade and business front, the Indian government on Monday announced its decision to cut down import duties on 3,142 items from China. On its part, China has slashed down import duties on more than 8500 items. China also announced to exempt import duties on 28 drugs.
--ANI