Can a special task force on women's safety help bring down rape in the Capital?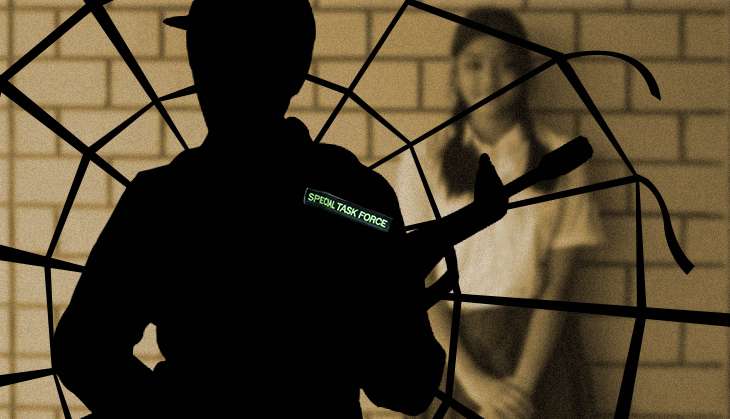 Atrocities
A 14-year-old died because she was force fed acid, she was also brutally raped for 12 days
This is not the first though, she was raped in a similar manner in December 2015
A four-year-old was raped brutally by a rickshaw puller on Monday
What has the government done?
Post the horrific Nirbhaya incident in 2012 a special task force for women\'s safety was set up in 2013
It was disbanded two weeks ago
DCW Chairperson Swati Maliwal is however of the opinion that the STF has not accomplished a thing
More in the story
The demands the DCW made in the two notices it sent to the STF
How will these demands help improve women\'s safety in the city?
In the last three days, Delhi has had to revisit one gut-wrenching rape and seen another one happen.

A 14-year-old Dalit girl studying in 7th standard died at a Delhi hospital before a lazy Delhi opened its eyes on Sunday morning. She had been raped in December and her rapist was out on bail. The same happened again in May.

She was kidnapped, held hostage, raped brutally and finally force fed corrosive acid that finally killed her on Sunday.

All the while her rapist roamed free despite alerts from the girl's family to the local thana at Buradi.

On Monday, a four-year-old was scratched and bruised all over her body while being raped by a 28-year-old rickshaw puller.

She was so traumatised and cried so incessantly that the doctors had to put her under anaesthesia so that they could conduct a medical examination.

If this May's figures are anything to go by, 208 cases rapes occur each month in Delhi. Half of these are children.

Speaking to Catch, Chairperson of the Delhi Commission for Women (DCW), Swati Maliwal feels that post

the heinous gang rape and murder of Delhi's Nirbhaya nothing has changed

in how the government is working towards women's safety.

The idea of constructing a women's safety special task force (STF) which would activate coordinated efforts between the central government and Delhi's government was recently disbanded this month by the Home Ministry for having "completed its mandate". But has it?
A nightmare in slow motion
On 3 December 2015 when 14-year-old S got out of school she was confronted by a boy living in her neighbourhood who told her that her father had just had an accident and he was there to pick her up and take her home.
When she began crying he took out a handkerchief from his pocket and pretended to wipe her tears. He used the handkerchief to drug her.
For 12 days and nights her family searched for S everywhere. They were clueless about her whereabouts.
"When we went to seek the help of the police they refused to lodge an FIR that she was missing," says her uncle, speaking to Catch.
Also Read: 14-year-old Dalit girl dies after brutal rape, assault. How many Nirbhayas does Delhi want? DCW asks
She reappeared on 15 December, bruised and tortured. She admitted to being locked up at a faraway spot and raped brutally every day.
"We took her the same day to file an FIR and tell the police a detailed account," says her uncle.
The boy was immediately arrested. But, in a few weeks, the boy's family forced S to go to the police station and withdraw her complaint.
"They threatened her and made her take back everything she had registered. By the time the girl's parents found this had happened the police refused to believe their version. The boy was then released on bail," S's uncle explains.
The incident played out again in May. She was again kidnapped for 12 days and raped repeatedly.
This time, the same rapist gave her a corrosive substance mixed in a cola drink to consume. This time, the police agreed to do a medical examination. They found that she was poisoned, they found that she had been raped.
"Despite that they sent her to Nari Niketan, a refugee home for women. The boy was allowed to roam free until 22 July, the night she died. It was only a few hours before she died when the doctors certified that she won't live anymore, that he was arrested," says her uncle.
What's wrong
The STF was formed for the first time post the 2012 Nirbhaya gang rape to take strong coordinated measures to ensure women's safety in Delhi.
According to Maliwal, the STF had 12 meetings since it was formed in 2013 before it was officially disbanded two weeks ago.
Also Read: Nirbhaya changed nothing. Delhi continues to be the rape Capital
It involved bureaucrats of both the Centre and the state such as representatives from Delhi Police, Ministry of Women and Child Development, Delhi Government and the DCW among others, under the leadership of Home Minister Rajnath Singh.
Catch reviewed copies of two notices sent by the DCW chalking out its demands of a series of pending decisions.
Among them are demands to -
- Increase police staff for women's security
- Improving chargesheeting processes at police stations
- Improving lighting in unlit secluded spots in Delhi
- Increasing CCTV coverage
- Getting approval for all Anganwadis to become creches for poor working couples to leave their children behind
- Improving forensic lab testing facilities
- Buying land to construct more courts to fast-track rape cases
- Revise victim compensation
- Revive thana level committees
- Commission a study to understand the psychology of rapists to understand why pedophilia is on the rise
Without the STF these issues keep lying in limbo with files passing between Delhi Government to various ministries to the Centre in endless cycles.
"A simple issue like improving lighting. There is so much confusion if MCD or Delhi government or the Centre should take charge. An STF would help decide that collectively," says Maliwal.
"Our biggest challenge is improving the conviction rates. Until chargesheets happen in a timely manner how will convictions take place? Only 40% rape cases are chargesheeted. Where are the processes and who will buy land to build new courts to speeden the process?" asks Maliwal.
Maliwal feels that the violence and brutality in the nature of rapes are on the rise because there is no deterrence. "Rapists feel that after committing a rape they will be out of jail in a few days and roam freely as the case drags on for a lifetime."
"That the STF has completed its mandate is complete bunkum. The mandate should be to continuously review the security measures in place," feels Maliwal.
Justice delayed
Meanwhile it is only reasonable to wonder if S's school had CCTV cameras, if the streets had better lighting, if the police had chargesheeted the rape on time, if the 4-year-old girl had a safe Anganwadi to be at while her parents were away, if better forensics were put in place, if thana level committees offered protection, would these rapists have felt deterred? Might these children have been spared from their macabre fates?
"We want justice. Never for this to happen to another girl. We don't feel safe for our girls. Even after proof of poisoning, proof of rape found on 15 May, they sent our girl to Nari Niketan and sent the boy home to continue terrorising us. What sort of justice is this!" cries S's uncle.
"The government needs to go on mission mode. The LG who is supposed to take charge of the STF now has given this role to the chief secretary. He is refusing to meet me," says Maliwal.
Calling the Centre-State politics completely "detrimental to women's safety" Maliwal says, "There is nothing moving on the ground since Nirbhaya. A coordinated STF is the need of the hour."
Edited by Jhinuk Sen
Also Read: Delhi police arrest woman under POCSO for raping 17-year-old boy