Babri Masjid & Ambedkar: How 6 Dec can be a day to mark Dalit-Muslim unity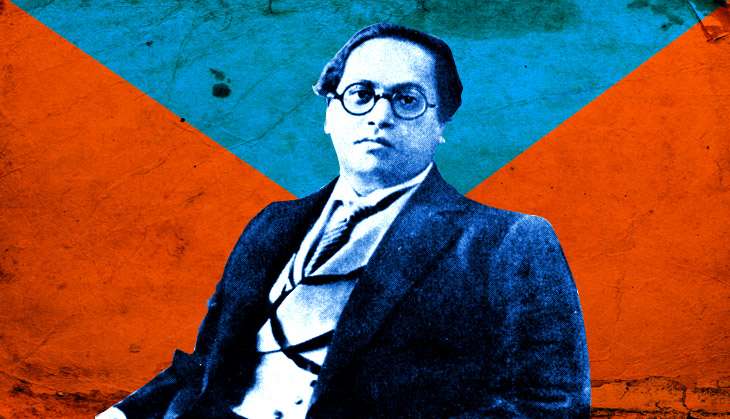 Why are the political forces of Hindutva insistent upon establishing 6 December as a landmark day for their ideology? In 1992, on this very day, these very forces were instrumental in demolishing the Babri Masjid.
The BJP government in Haryana chose this day to organise the International Geeta Festival. From the perspective of political signalling, from Babri Masjid demolition to Khattar government's decision, there seems to be a conscious effort to try and replace the real significance of 6 December with a Hindutva agenda.
Wiping out history chapters?
December 6 holds national importance as BR Ambedkar's death anniversary. Ambedkar's conversion to Buddhism is also considered as a landmark event in Indian politics as well as in society.
Observing the great leader's day of demise as Mahaparinirvan Diwas in line with the Buddhist tradition sends a different kind of message to the masses. Any day marked as a commemoration not only renews the underlying message but also reinvigorates it.
Symbols have their own place in any society. Any statue or picture is placed in a public place only after assessing its long-term effect on the public psyche. For example, memorials of the tribal icon Birsa Munda are steadily decreasing in Jharkhand as they are reminiscent of the dismal state of tribals and their struggle against the rulers.
The Ambedkar legacy
Political ideologies and organisations of all hues have tried to claim the legacy of BR Ambedkar for their own. Even those that are avowedly against his philosophy.
The whole fabric of Ambedkar's thought and the agenda is being shredded into pieces in this tussle with various parties and organisations wearing those very pieces on their sleeves to enhance their credibility.
Ambedkar's burning of Hindu scripture Manusmriti and his outright rejection of caste hierarchy still stands as the biggest impediment in the way of Hindutva politics. This is the biggest reason for Hindu organisations and their political fronts to portray themselves as the champions of Ambedkar's cause in recent times. However, they have focused on painting Ambedkarism in Brahminical colours as part of this process.
Instead of ensuring equality for Dalits at every level, these forces are concentrating on sanctifying places related to Ambedkar's life into temples. Surely, to accept Dalit culture is not exactly the same as moulding Dalits to fit into the Brahminical framework.
Ambedkar had not sought social and economic inclusion for Dalits to make them a part of Brahminism. He wanted to emancipate Dalit culture on the principle of equality by transforming the chauvinist Brahminical culture.
This idea has exalted the consciousness of the social justice movement. A consciousness that is struggling to ensure equality for Dalits at political, social and economic levels. It is battling for the inclusion of Dalits in an entirety.
Conflicting interests
In contrast, the hegemonic segments of society are adopting different political, social and economic strategies to prevent the pro-Dalit social justice movement from spreading roots.
Ambedkar had envisioned unity among all the Dalit castes. But, the dominating political forces are using his name to keep Dalits divided along caste lines. They are, in effect, working to disintegrate Ambedkar's movement.
Instead of observing 6 December as Mukti Diwas, these parties are diluting the significance of this day by associating it with other causes.
Ambedkar's ideas were not restricted to a caste representation for the economic, social and political transformation of the country. Yet, he is often portrayed as a leader who ensured the reservation policy in our Constitution.
Ambedkar believed in the politics of inclusion. But, he is criticised as 'Dalit leader.' Ambedkar had argued before Gandhi in the presence of the Simon Commission that Dalits were a separate minority.
However, Gandhi had disagreed with this demand. He feared this could mean permanent separation of these 'untouchables' from the Hindu system. Although, Ambedkar had asked Mahatma at that time whether Dalits were ever considered as Hindus.
Politics of it all
The country has witnessed the politics of keeping Dalits apart from Muslims since the British era. Associating 6 December with Babri Masjid demolition or the International Geeta Festival are a part of the same politics.
In reality, Dalits and Muslims have faced the same neglect from society since independence. Both segments try to portray themselves as worse off than the other. However, the reasons for the backwardness of Dalits and Muslims are inter-related.
Both communities face prejudice while searching for a house they can rent. They are equally outcast when it comes to social interactions or ceremonial rituals. Muslims are known as 'Mlecchas'. There is no dearth of such invectives for Dalits. They are often forced to live in segregated colonies in southern parts of villages. Muslims are equally ghettoised in most places. The dominant social segments find equal reasons for assaulting Muslims as they do for targeting Dalits.
Both the communities were at the receiving end of vandalism in the name of cow protection. The increasing demand for Dalit-Muslim unity is not without a sound reason. A day like 6 December helps to augment this debate.
Edited by Jhinuk Sen