Baba Ramdev launches Sanskari 'ripped jeans' under swadeshi apparel store Patanjali Paridhan in Delhi's Netaji palace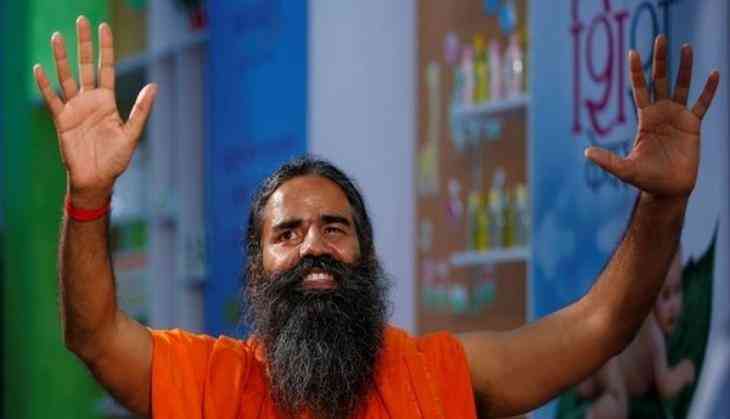 Yoga guru and entrepreneur Baba Ramdev has finally inaugurated Patanjali's apparel store named 'Patanjali Pradhan' in the national capital, which will be selling ripped jeans and garments among other clothing's.
Earlier, a dozen of memes was crafted when the news was leaked regarding the Patanjali's 'sanskari' jeans but the Yoga guru has launched it in real at the Netaji Subhash Palace here in Delhi on Monday.
The store, named as Patanjali Pradhan, is touted to be the "exclusive one-stop solution showroom" of jeans and garments.
Baba Ramdev said at the launch, "People are wearing torn jeans these days. So some of our jeans are ripped, but we haven't ripped them so much also so as to lose our Indian-ness and our values," Ramdev said at the launch."
"Like Khadi led to freedom struggle of the country, the Patanjali Paridhan will be the carrier of new revolution of economic independence in the country. Because clothing is not just a commodity, it's statement of our self-respect, pride personality and identity which can never be compromised in life," the company said on Monday.
Earlier, Baba Ramdev had said that, "Just because I am a baba does not mean we cannot marry modernity with spirituality, we can make, let's say desi jeans."
Ramdev's aide Balkrishna, who is the in-charge of Patanjali had said two years ago that, "Jeans is a western concept, and there are two things we can do with western concepts. Either boycott them or adopt them but customise them to suit our traditions. Jeans have become so popular that they cannot be taken away from Indian society. Swadeshi jeans will be Indianised jeans in style, design and fabric."
Also read: Karnataka by-poll results: Congress-JDS alliance leads over BJP in the by election; Congress ahead with 84,000