Are co-op societies swindlers? Whistleblower Somaiya wants a CBI probe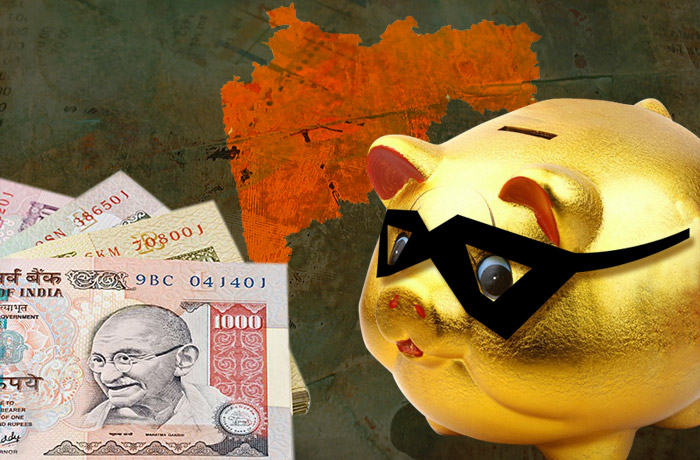 The arrest
Samruddha Jeevan society founder Mahesh Motewar was arrested in Pune on 28 December 2015
He had been absconding for two years after allegations of a Ponzi scheme surfaced
The scam
BJP MP Kirit Somaiya alleges Samruddha Jeevan and Motewar\'s other companies have swindled Rs 2,900 crore
Somaiya, the scam whistleblower, wants a CBI probe into all multi-state cooperative societies
More in the story
The rise and fall of Samruddha Jeevan, on which small investors had pinned hopes
Why did watchdog SEBI not act on scamsters before?
Mahesh Motewar's personal website opens with an image of him sitting in a comfortable leather chair, with the message "Strive for Excellence, Create a World of Prosperity and Empower the Common Man" displayed next to it.
On 28 December 2015, Motewar, the founder of Samruddha Jeevan Multi-State Cooperative Society, was arrested from Pune after absconding for two years.
He was allegedly running a mega ponzi scheme that hoodwinked small investors by promising huge returns through unauthorised cattle and goat farm schemes.
So much for empowering the common man.
But was Motewar alone? Or are a lot of cooperative societies scamming small investors with Ponzi schemes?
Demand for CBI probe
The man who blew the whistle on the scam was BJP MP Kirit Somaiya who, in the past, has been instrumental in digging out financial irregularities in irrigation projects and also the controversial Maharashtra Sadan in New Delhi.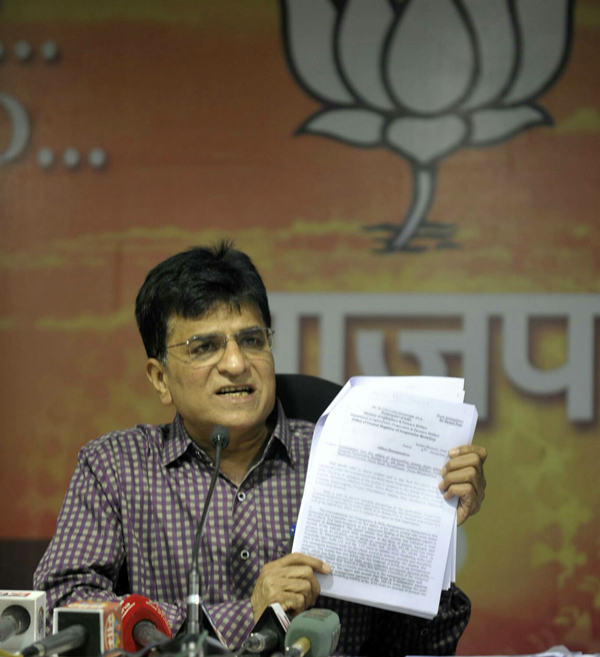 Back in 2013, Somaiya had claimed financial irregularities in multi-state cooperative societies. Soon, investors were shocked when Samruddha Jeevan came under the Securities and Exchange Board of India (SEBI) scanner.
Preliminary investigations by SEBI proved that Samruddh Jeevan had collected deposits in violation of rules, and ordered it to stop collecting deposits and refund the entire money to investors.
"Such societies are formed with the intention of rotating black money. Some such societies have floated more than 200 ponzi schemes. This is a violation of SEBI rules," Somaiya had said.
Read- ED catches up: the staggering wealth of Chhagan Bhujbal and Co
Now, Somaiya is demanding a CBI probe into the scam, not just in relation to Samruddha Jeevan, but also other multi-state cooperative societies, of which more than 1,200 have mushroomed in the last five years. "CBI should be roped in to investigate the functioning of all these multi-state cooperative societies to find out if they have floated any illegal investment schemes or ponzi schemes," he said.
Rise and fall of Samruddha Jeevan
The rise of Samruddha Jeevan was so impressive that millions of people from not only Maharashtra, but also other states, invested their hard-earned money in various schemes.
It diversified its operations from the food industry to the entertainment industry and various other sectors over the years.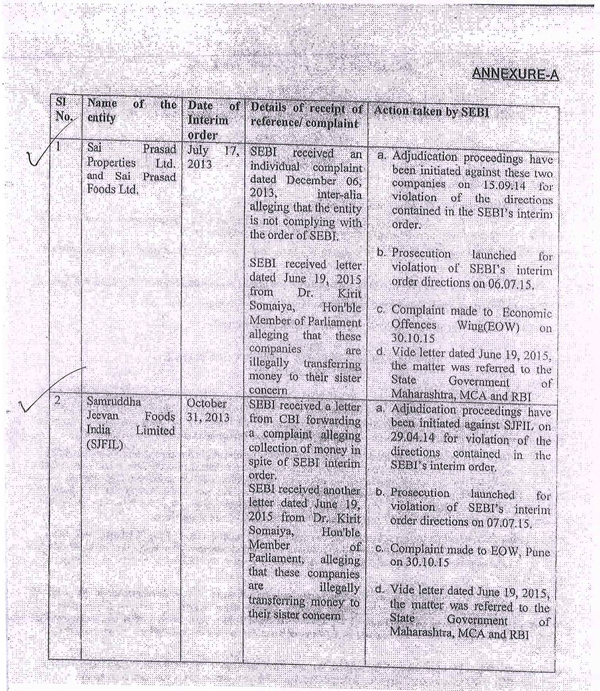 After procuring a Marathi news channel a few years ago, the society launched a Marathi newspaper in Mumbai last year.
However, the society ran into trouble after Somaiya lodged a series of complaints with SEBI and the central government about possible financial irregularities in such societies.
Somaiya alleged that some Rs 450 crore out of the Rs 650 crore that people had invested in the society's schemes were transferred to different private companies, according to the findings of an inquiry conducted by the Registrar, Cooperative Societies in 2014.
"The money which was fraudulently transferred to private companies owned by Mahesh Motewar was used to buy and run a news channel and also to launch a newspaper," the BJP MP said.
Mahesh Motewar was arrested in Pune on 28 December 2015, after absconding for two years
He went further and claimed that the total amount swindled by Motewar-floated companies was about Rs 2,900 crore.
Catch tried to contact Samruddha Jeevan for comment via phonecall and email. But the phone operator didn't connect the call to any spokesperson, and the email remained unanswered.
Tip of the iceberg
Samruddha Jeevan may just be the tip of the iceberg. Somaiya goes on to add that the total amount invested in multi-state cooperative societies us about Rs 200 lakh crore, and nearly half of this is locked up in just 11 big ponzi schemes floated across the country.
"Nearly 600 of these 1,200 Multi-State Cooperative Societies are registered in Maharashtra. This is a serious issue and millions of small and medium investors of these schemes are highly vulnerable to cheating if something goes wrong," Somaiya said.
Also read: Will things ever be the same again for Chhagan Bhujbal?
He also released a list of 284 entities which SEBI has initiated action against. SEBI has issued orders against 91 of them for carrying out unregistered collective investment schemes, while the rest were found to be in violation of the SEBI Act, pertaining to issuance of securities to general public.
The SEBI letter issued to Somaiya states: "These entities have been running unregistered collective investment schemes and companies issuing securities to public under the garb of private placement."
Sleeping watchdog
Somaiya gave credit to the Narendra Modi government at the Centre for waking SEBI from its slumber, wondering why there had been no action before 2014.
"It was only after the BJP government came to power at the Centre in May last year that SEBI issued orders against 73 entities for running ponzi schemes. Likewise, action against rest of the entities was initiated around the same time. It is surprising that SEBI did not act against these violations despite rules having being violated since 2011," Somaiya said.
Motewar's Samruddha Jeevan society and other companies are accused of swindling Rs 2,900 crore
"Now that Motewar has been arrested, the CBI must be roped in for thorough investigations into the financial aspects of all the 1,200 multi-state cooperative societies registered in the country over last five years," he added.
More in Catch:
CBI to probe Sachin Pilot and other Cong leaders in ambulance scam
#Pathankot shows Pak army disapproves of the peace process. Pay heed, Mr Modi
"I stand for absolutely no censorship": Rakeysh Mehra, censor board revamp committee
Future of blogging: Show me the money, and I will find you the words