Are BJP states promoting a personality cult by putting up PM's photo in schools?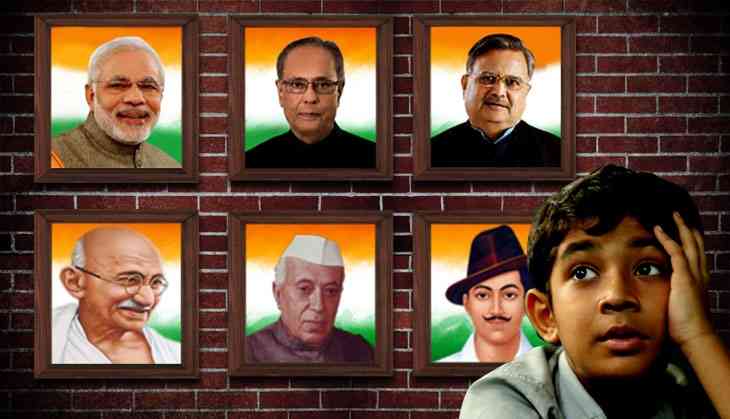 This comes a few months after the Madhya Pradesh government passed a similar order.
According to an Indian Express report, the BJP ruled state has instructed all the education officers in the 27 districts of Chhattisgarh to execute the order before 30 June, 2017.
Speaking to Catch, Chhattisgarh's minister for school education Kedar Kashyap confirmed the order saying, "It is important for students to know about the leaders of our country. This has only been done to raise awareness and nothing else."
The order that was passed on 4 May, calls the directive "a better environment for education".
Chhattisgarh Education Secretary Vikas Sheel said, "The photographs will not say that they are from the BJP, or are MPs or MLAs. If there was a Congress Chief Minister and BJP Prime Minister, or vice versa, or both were from other parties, their photographs would still be put up."
Many Opposition leaders have protested against the order calling it an attempt to politicise education and history.
TS Singhdeo, Congress leader and Leader of Opposition in the Assembly spoke to Catch on the issue. He said, "This is appeasement and sycophancy taken too far. I don't see how these photographs can help the education of children. These expenses can be saved for improving the quality of education."
He added, "Photographs of eminent personalities that have shaped our country such as Mahatma Gandhi, Jawaharlal Nehru and Bhagat Singh would have made much more sense. Children can learn from these personalities. It is sad that the government's political agenda has degenerated into influencing the minds of our children."
Chhattisgarh is the second state after Madhya Pradesh that has ordered the display of the Prime Minister and the President in state government schools. Shivraj Singh Chouhan's government even went to the extent of ordering that the photographs be put in all government institutions across the state, not just schools.
In their order issued in January, MP asked for the installation of pictures of five personalities — Prime Minister Narendra Modi, President Pranab Mukherjee, Mahatma Gandhi, Swami Vivekananda and Dr Bhimrao Ambedkar. It excluded the display of the chief minister's photograph.
Will we see this trend continue in all other BJP run states in the country. Congress leader T S Singhdeo believes that it is only a matter of time that other BJP led states will follow suit.
"This is what sycophancy is all about. It starts from one place and others with the same mindset take it up. I hope other states have a better sense of judgment," he said.
Maneesh Garg, Joint Secretary for school education & literacy in the Union HRD ministry, says that the central government had nothing to do with the decision.
"It is completely the state government's prerogative to make these decisions. The central government did not direct the state of Chhattisgarh, and Madhya Pradesh even, to pass this order."
On being asked whether other BJP-run states would pass the same order, Garg told Catch, "I can't speak for any state government," he told Catch.