32-year-old man suspects wife of having a relationship with another man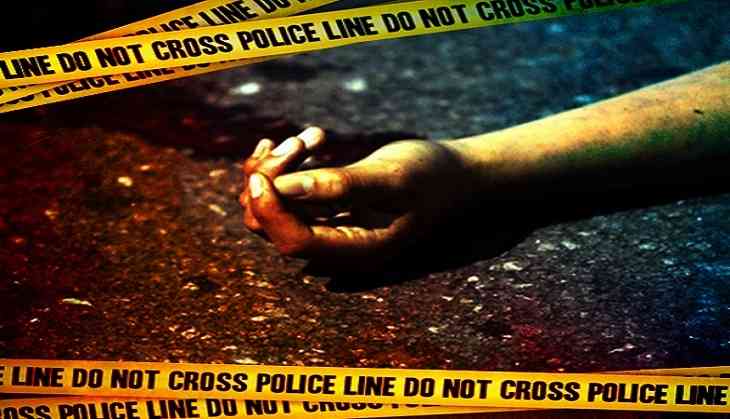 In yet another shocking case, a 32-year-old man strangled his wife to death in Mumbai.
As per news agency PTI, the man killed his wife after he suspected her of having a relationship with another man, Borivali police said.
He suspected his wife's character after she had left home last week after an argument and returned home on Friday, PTI reported.
Also Read: Man suspects wife of having extra-marital affair; kills her
The accused man was identified as Suraj Babar, has now been arrested for allegedly murdering his wife. The deceased woman was identified as Nayna.
Suraj strangled his wife with a cloth and later rushed her to a hospital where doctors pronounced her brought dead.
"After throttling Nayna with a cloth, he rushed her to the hospital where doctors declared her dead on arrival. Hospital authorities alerted police as the death was suspicious, after which he was arrested," police said.
Similar Incident:
A man from Uttar Pradesh's Kanpur strangled his wife to death after having sex with her.
The incident took place on Saturday, at the Hamirpur district of Kanpur. However, it came to light on Sunday.
The accused man strangled his wife with her dupatta. The woman's family filed a missing complaint after she went missing.
Reportedly, the woman was being tortured by her husband and in-laws over dowry. Due to continuous harassment, the woman left her husband's house and started living with her parents.
Following her missing complaint, police recovered her body.
According to a media report, the accused man allegedly lured his wife for money and took her to a field where he first had sex with her and then strangled her with a dupatta.
Meanwhile, a probe has been launched into the case. The accused man has also been arrested and also confessed to the crime.
The body of the deceased was recovered from the spot on Sunday and was sent for an autopsy.
Also Read: Man suspects wife's character, bludgeons her to death